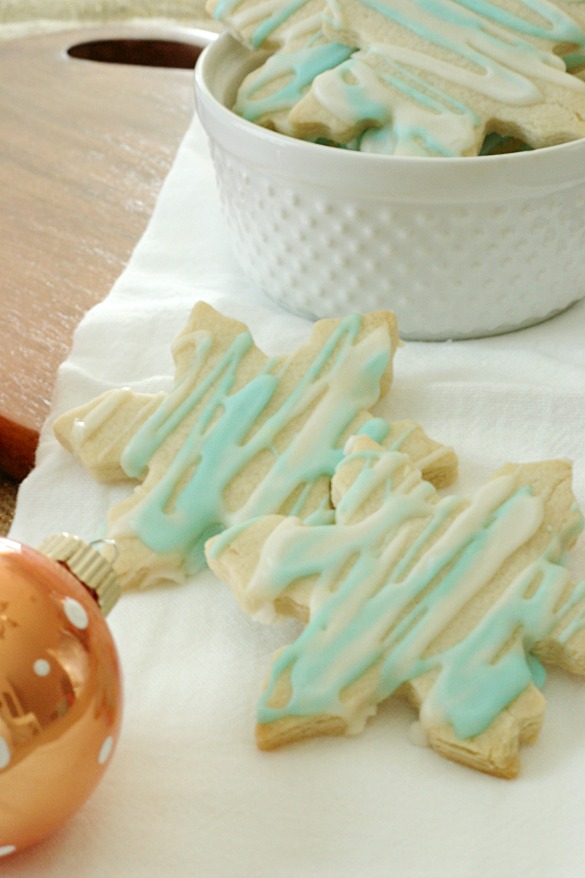 I bake quite a lot but I can honestly say that decorating sugar cookies totally intimidates me. One little sway of hand and it looks like my three year old took over. That's why I usually stick with drop or thumbprint cookies. So I longingly browse other baking blogs that showcase incredible decorating skills. I'm absolutely in love with what Bridget over at Bake at 350 does with her cookies. If you haven't seen her site please go look at her beautiful creations. Every one of her posts amaze me. I'm so envious!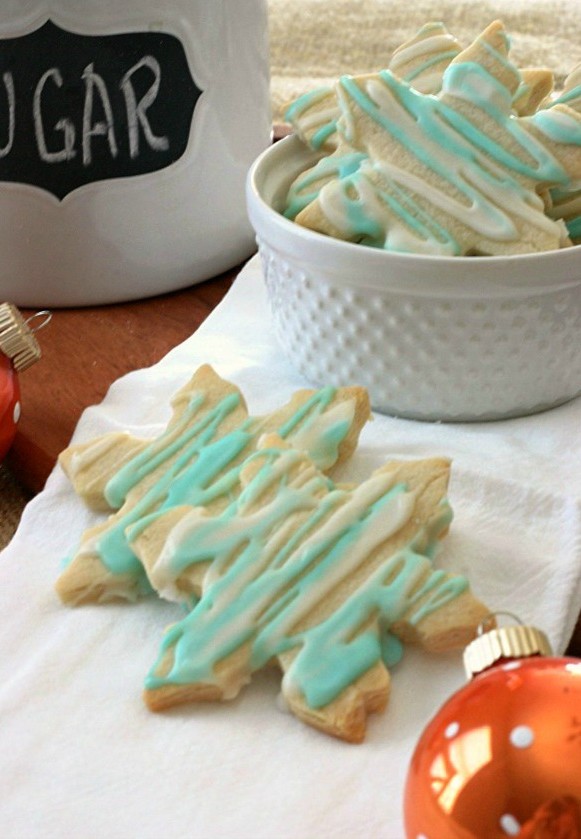 So until I muster up the courage and dive into her world I created these simple snowflake sugar cookies. The recipe comes from her website and makes a firm dough that's perfect for rolling out and cutting shapes with, yet the cookies come out really soft and flavorful when baked. I drizzled the sweet royal icing over the cookies with two piping bags filled with white and aqua. They're cute, yummy, and perfect with hot cocoa or tea. Santa has come and gone so what does that mean? More cookies for us!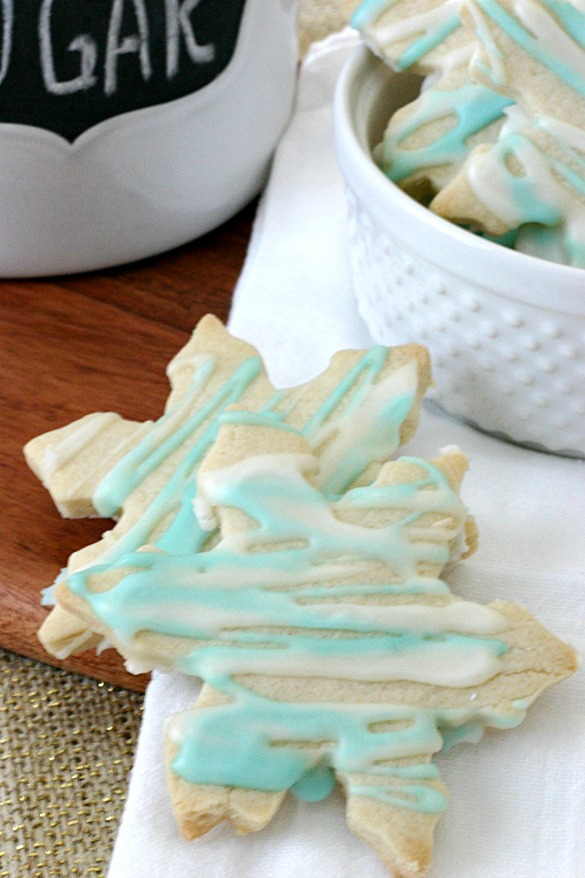 Ingredients
3 cups all-purpose flour
2 tsp baking powder
1 cup sugar
2 sticks (salted) butter cut into chunks
1 egg
3/4 tsp pure vanilla extract
1/2 tsp pure almond extract
Instructions
Preheat oven to 350.
Mix together dry ingredients in medium bowl and set aside.
Cream together sugar and butter.
Add in vanilla and almond extract with egg.
Mix in dry ingredients in batches making sure to scrape down sides of the bowl.
Once all mixed transfer to counter and knead a little bit to combine (the dough will be very crumbly).
Roll out on the flat surface to 1/4 inch and cut out shapes.
Bake for 10-12 minutes and transfer to cooling rack before decorating.
http://yummycrumble.com/snowflake-sugar-cookies/
Ingredients
2 large egg whites
2 teaspoons fresh lemon juice
3 cups sifted powdered sugar
Blue gel food coloring
Instructions
Beat egg whites and lemon juice with electric mixer until fully combined
On low speed mix in powdered sugar until smooth and glossy
If icing is a little think mix in a little water
Separate in two batches and mix 2-3 drops of blue gel food coloring to the shade you desire to one batch.
http://yummycrumble.com/snowflake-sugar-cookies/
Snowflake sugar cookies adapted from Bake at 350 and Royal Icing recipe adapted from Joy of Baking.
To decorate just lightly drizzle each color of icing at an angle on each cookie.  You can use a zip lock baggie and cut a little hole in the corner or two piping bags.  Once the icing hardens they're ready to eat.  If you're patient enough!