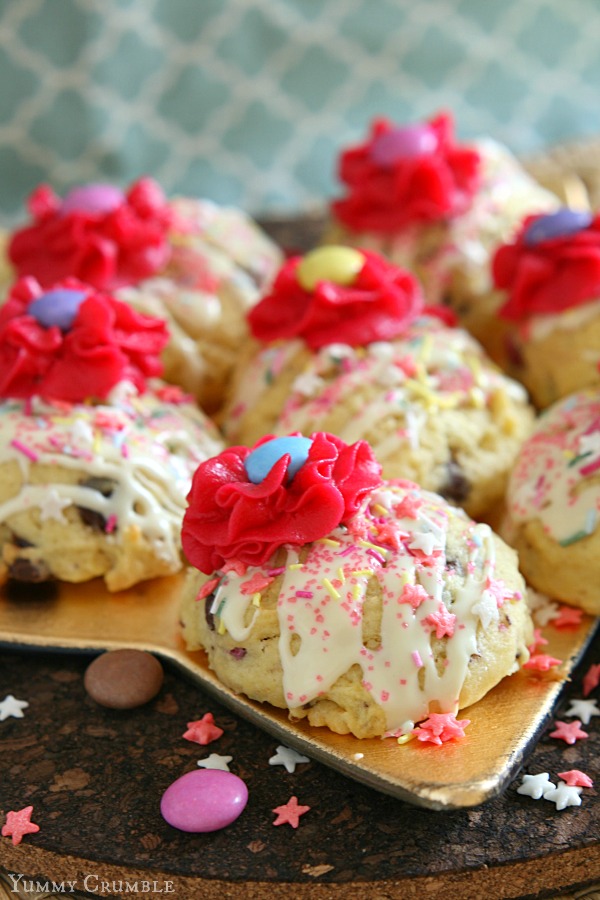 Super soft sugar cookies filled with Smarties candies and drizzled with white chocolate and tons of sprinkles.  These Smarties Soft Sugar Cookies are like pillows of happiness!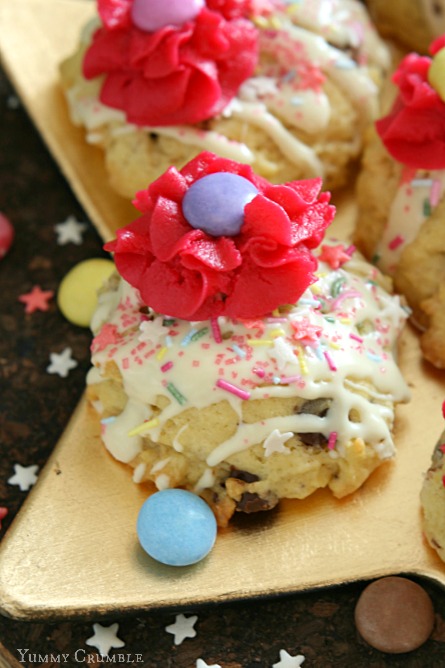 Lets take a minute to admire these whimsical sugar cookies.  How fun are these?!  Sure, they look like a unicorn sneezed on them, but that's part of the fun.  They're perfect for a birthday party or even a circus clown Bar Mitzvah.  I'll let you pick.  They're so Lisa Frank!  Only my 90's chick girls will catch that last reference.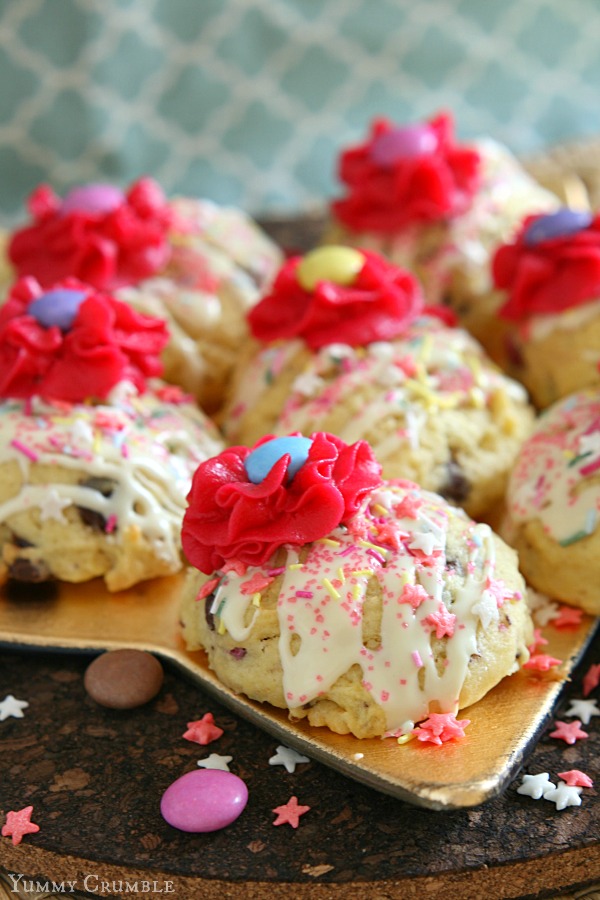 I adapted these from one of the most magical cookies in the world, and then made them even more magical.  I'm sure you've indulged in the Lofthouse Cookie.  They are sure to turn you into an unapologetic glutton.  I used my Strawberry Lofthouse Cookie recipe and went to town.  I added some chocolate chips and smarties to the dough and then had some fun with melted white chocolate and sprinkles.  This is where you can grab the kids and make a huge mess together!
Just want to point out that I used the chocolate Smarties candies…not the hard flavorless abomination to the sweet world.  If you decide to use the latter in this recipe I feel sorry for you.
Smarties Soft Sugar Cookies
Ingredients
4½ cups flour
4½ tsp baking powder
1 tsp salt
1½ cups (3 sticks) softened butter
1½ cups sugar
3 eggs
5 tsp vanilla extract
½ cup chocolate chips
½ cup smarties candies (the chocolate kind!)
Instructions
Preheat your oven to 350 F and place parchment paper on your cookie sheets.
In a medium bowl, whisk together the flour, baking powder, and salt.
With your electric mixer and paddle attachment, beat the softened butter until light and fluffy.
Add the sugar and beat until light, about 2-3 minutes.
Add each egg one at a time, mixing well after each one.
Mix in the vanilla.
On low, add the flour in batches until everything is combined.
Fold in chocolate chips and smarties.
Cover the dough and let chill for one hour before baking.
When the dough is finished chilling, using a cookie scoop, scoop the dough (about ¼ cup size) and roll into balls. Flatten each ball slightly and place on parchment 2 inches apart.
Bake for 10-12 minutes. Do not over bake. There shouldn't be any browning.
Once finished baking, transfer to a wire rack to cool.
Get crazy decorating!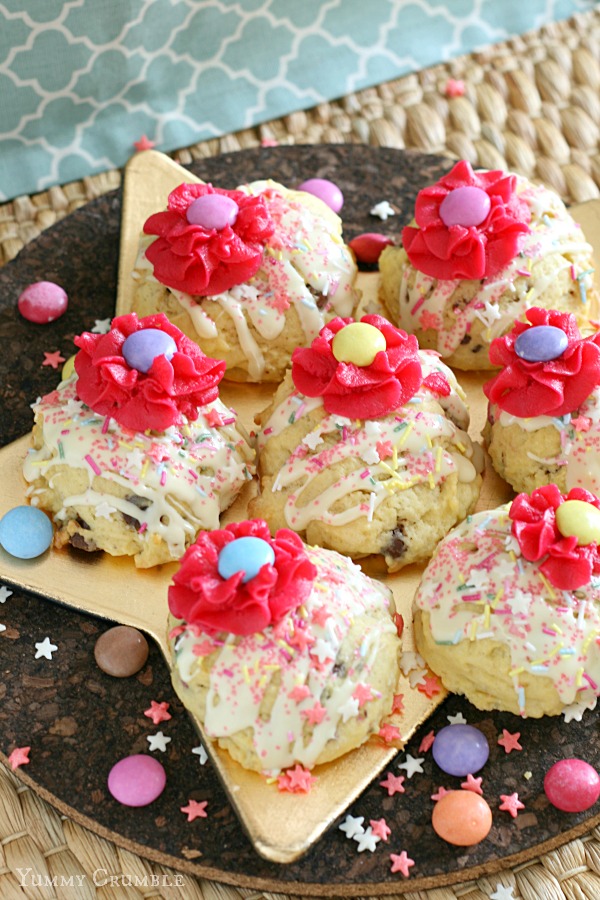 Try making these with the kiddos!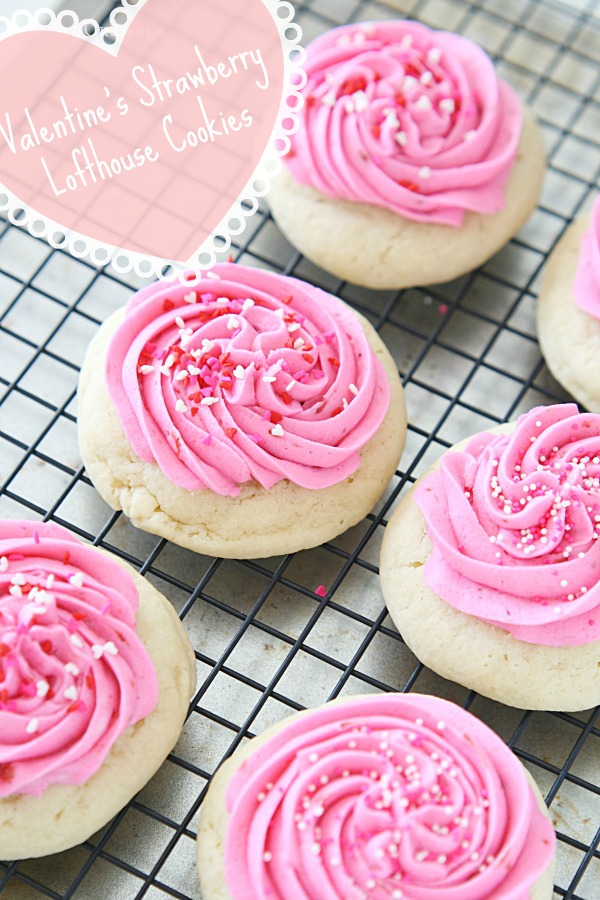 Strawberry Lofthouse Cookie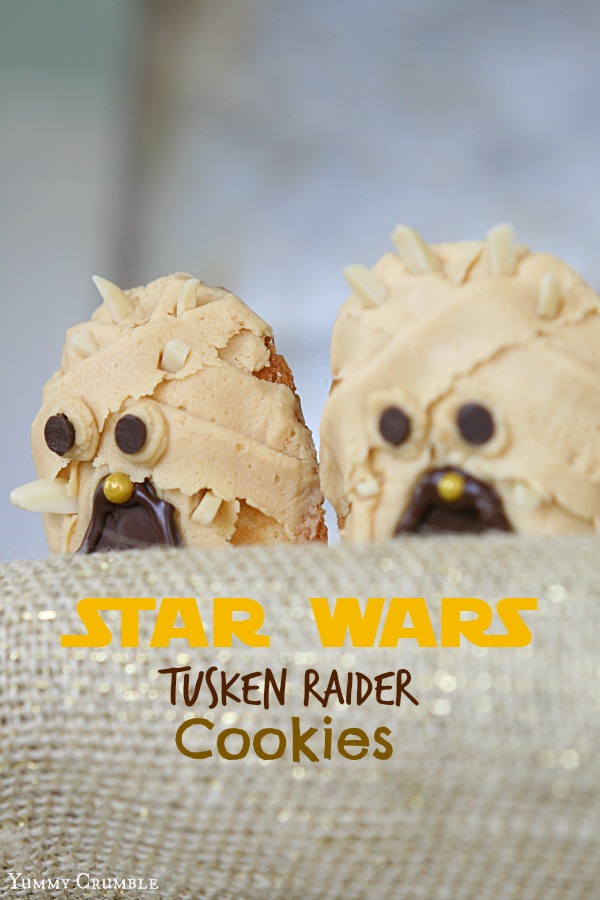 Star Wars Tusken Raider Cookies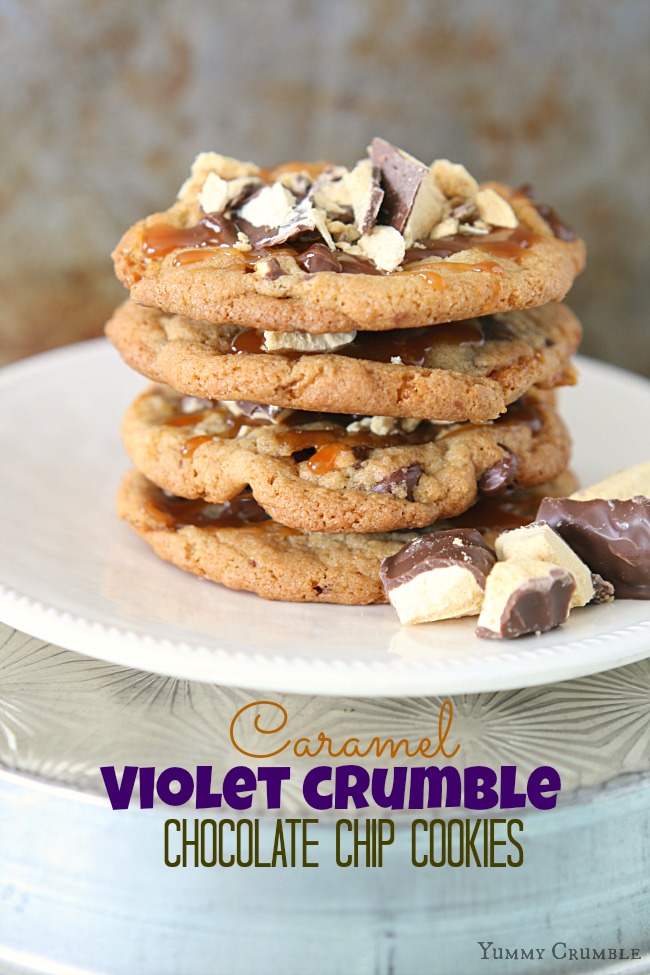 Caramel Violet Crumble Chocolate Chip Cookies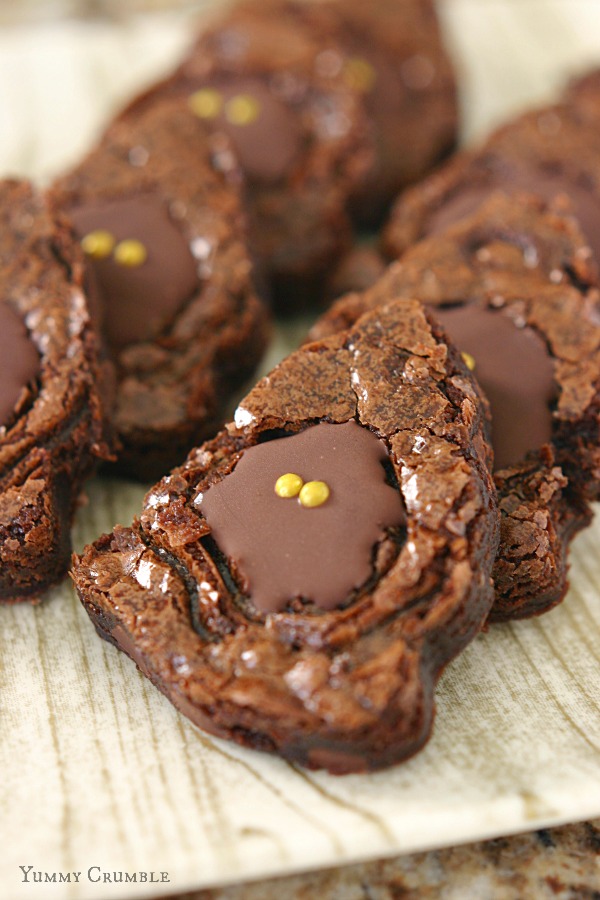 Jawa Brownies