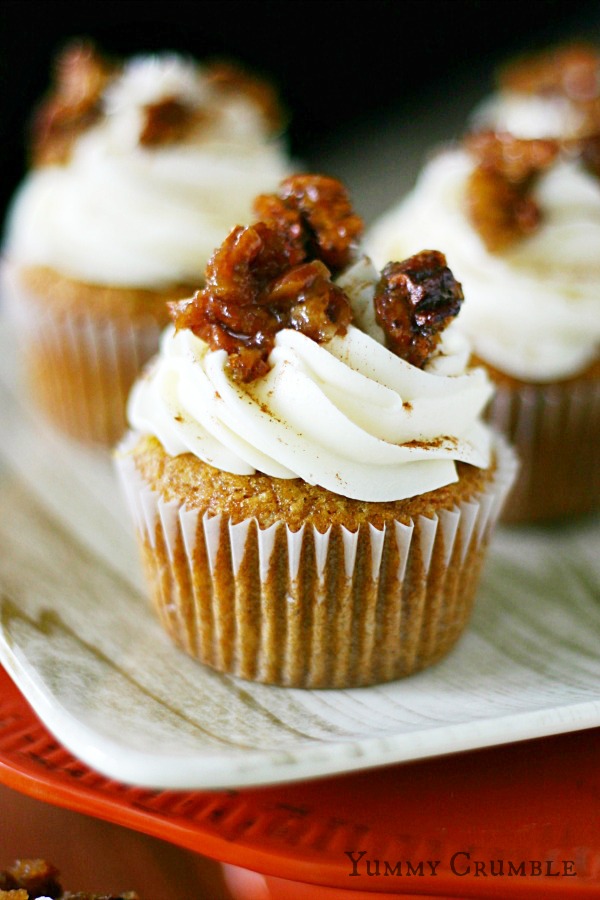 Luscious moist pumpkin cupcakes stuffed with pecan pie filling and topped with cream cheese frosting.  It's the ultimate triple threat.  Let these Pecan Pie Pumpkin Cupcakes kick off the holiday season!
The holidays have officially started at our house.  Halloween decorations are up already (Oliver calls it his spooky house), I'm baking with nothing but Fall flavors and listening to Ella Fitzgerald's Swinging Christmas.  Yes, I start Christmas music before Halloween.  Call me crazy, but I don't think I will ever tire of it!  The rain has been coming in more lately, and thank God,  it's also bringing cooler weather with it. Cooler weather = dipping a few degrees down in temperature.  Hey, I'll take whatever I can get!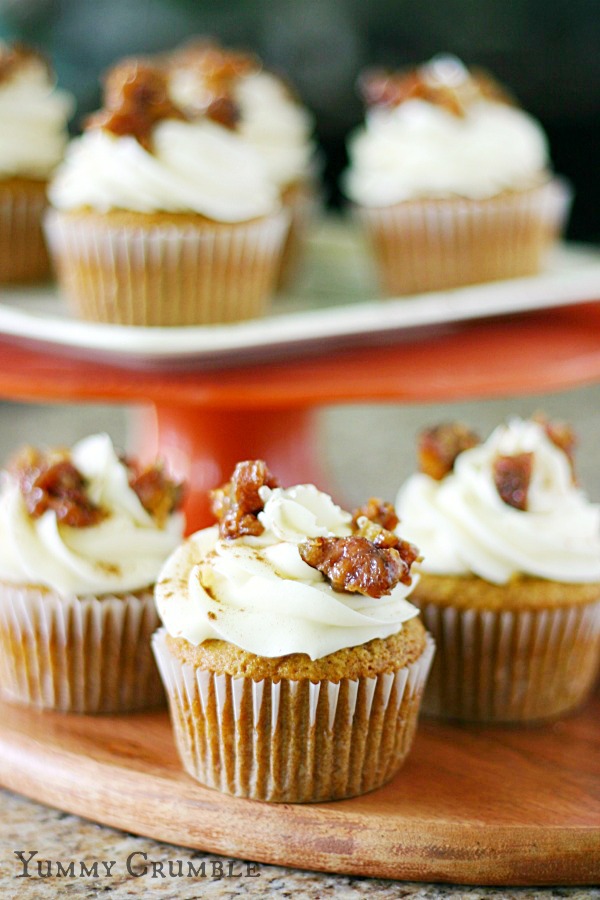 One of my all time favorite desserts during this time of year is definitely crunchy, gooey, nutty pecan pie.  Specifically chocolate chip pecan pie.  It's my downfall when I'm watching my muffin top.  The muffin top usually ends up turning into a bundt top, but let's not get into that.  Enough about me.  Let's get to these Pecan Pie Pumpkin Cupcakes!  I took my favorite pumpkin cupcake recipe and after baking, filled them with an easy pecan pie filling.  I just baked the pie without the crust.  After all, we just need the good stuff.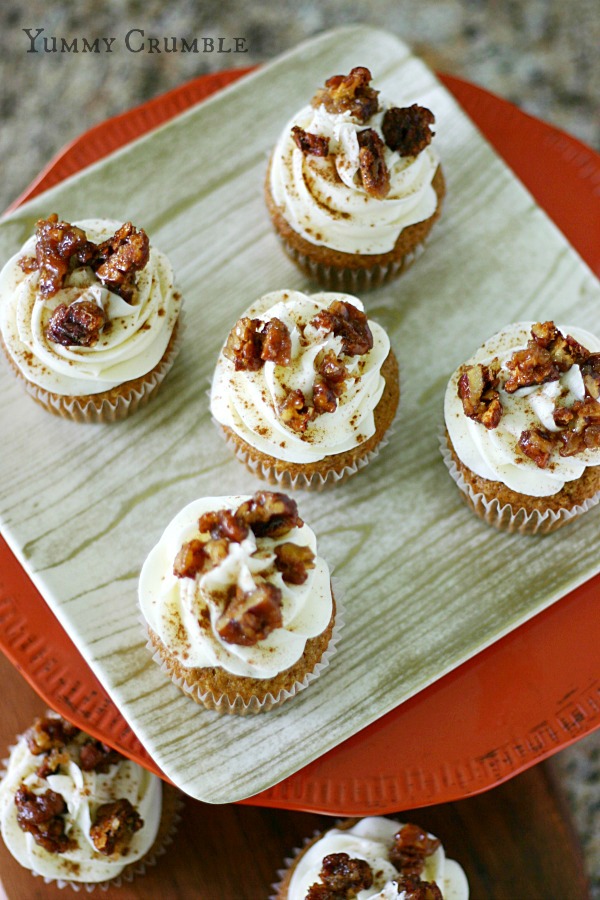 Then I used my favorite super easy cream cheese frosting.  Sprinkled with cinnamon and bits of the crunchy top of the pecan pie, these were a hit with everyone.  Don't let them fool you.  They look simple but the flavors are out of this world.  It's like Christmas in your mouth.  The good parts of Christmas.  Not the annoying relatives and clean up time after morning presents.  Last week I made Chocolate Pecan Pie Pumpkin Blondie Bars.  Those were definitely like Christmas in your mouth.
Pecan Pie Pumpkin Cupcakes
Ingredients
Pumpkin Cupcakes
2 Cups granulated sugar
1 Cup brown sugar
1 Cup vegetable oil
3 Eggs
1 15oz can of pumpkin puree
2 tsp vanilla extract
3 cups unbleached all purpose flour
1 tsp cinnamon
1 tsp cloves
1 tsp nutmeg
1 tsp allspice
1 tsp baking soda
½ tsp baking powder
½ tsp salt
Pecan Pie Filling
1 cup Light Corn Syrup
3 eggs
1 cup sugar
2 tablespoons melted butter
1 teaspoon Pure Vanilla Extract
1-1/2 cups (6 ounces) pecans
Cream Cheese Frosting
1 8oz package of softened (full fat) cream cheese
¼ cup softened butter
1 tsp vanilla extract
4 cups powdered sugar
Instructions
Pumpkin Cupcakes
Preheat oven to 350 F and line your cupcake pans.
In a separate bowl, whisk together flour, spices, baking soda, baking powder and salt. Set aside.
Beat the sugars and oil until fluffy.
Mix in eggs one at a time and then vanilla.
Blend in pumpkin puree.
Gradually add in dry ingredients and mix well.
Fill the cupcake liners ⅔ full.
Bake 20-23 minutes or until an inserted tooth pick comes out clean. Set aside to cool.
Pecan Pie Filling
Preheat oven to 350 F
Grease an 8 inch pie pan.
Whisk together all ingredients except the nuts.
Fold in nuts and pour into pie pan.
Bake for about an hour or until the center of the pie springs back when lightly tapped.
Cream Cheese Frosting
Beat the cream cheese, butter and vanilla until light and fluffy.
Add in sugar one cup at a time and add a little cream if necessary.
Assembly
Cutting a hole out of the tops of each cupcakes fill with (cooled) pecan pie filling and top with cream cheese frosting. Sprinkle with cinnamon and bits of crunchy pecans from the pie.
Stuff your face.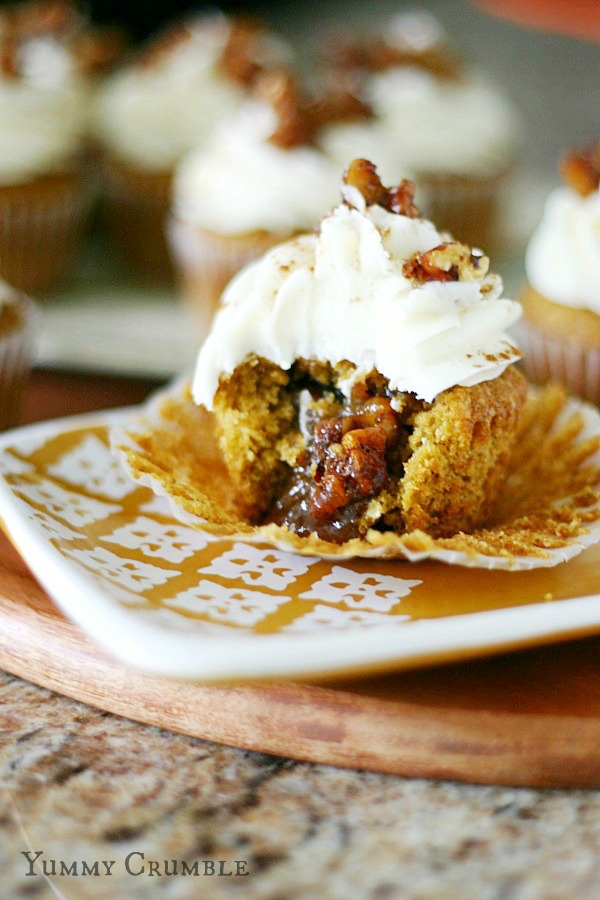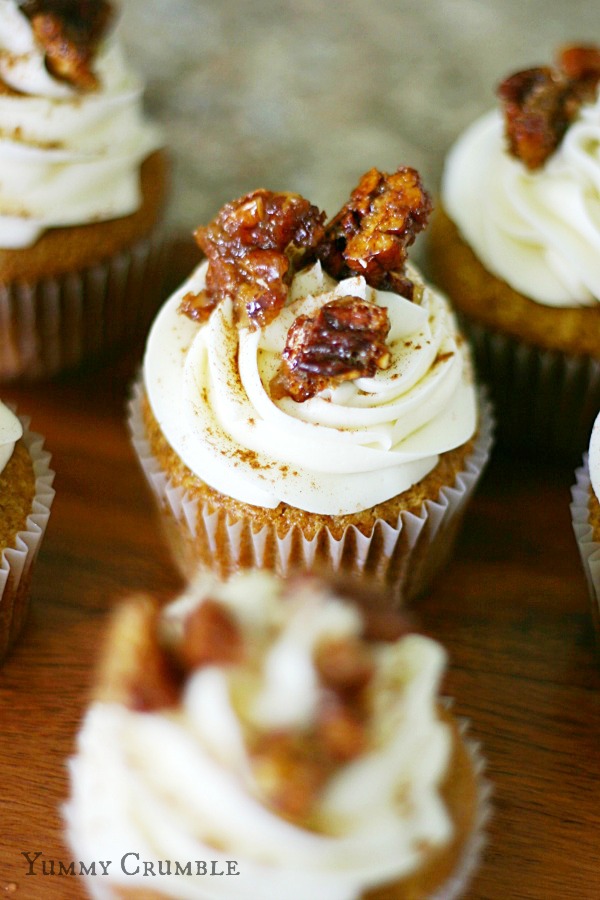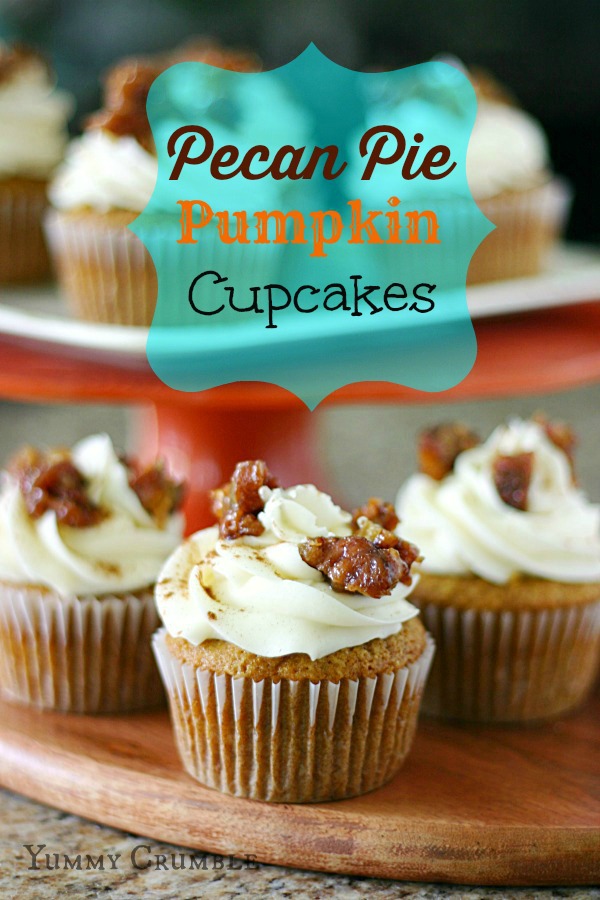 More Holiday Desserts: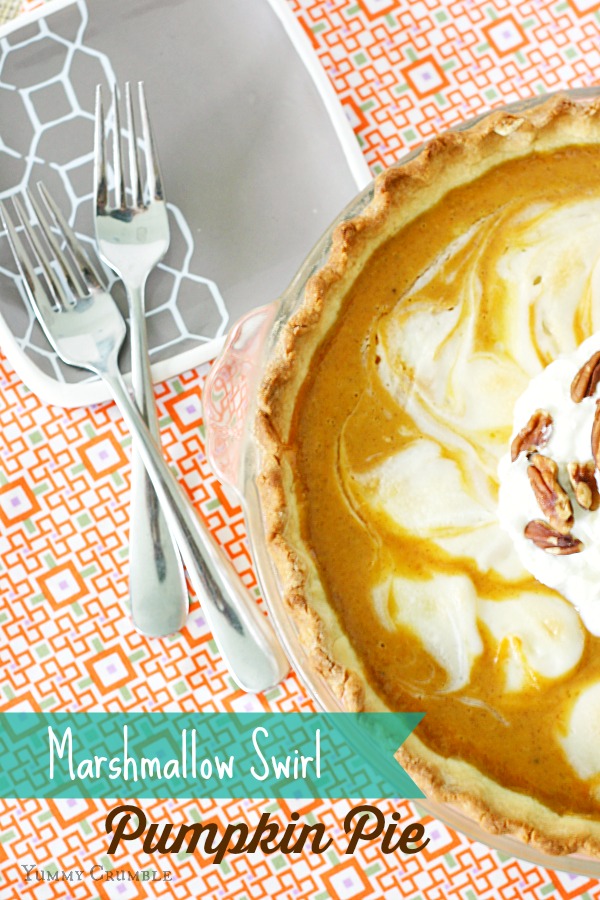 Marshmallow Swirl Pumpkin Pie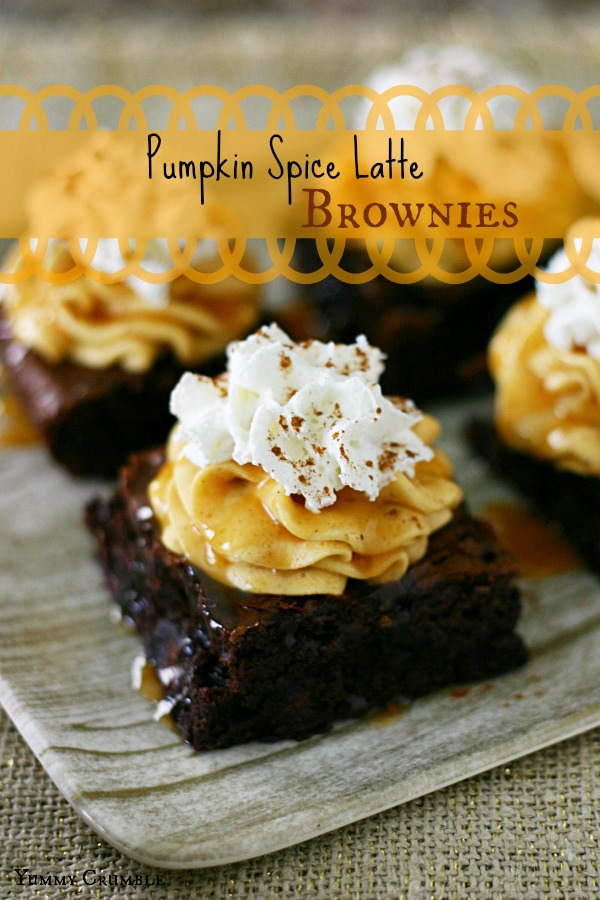 Pumpkin Spice Latte Brownies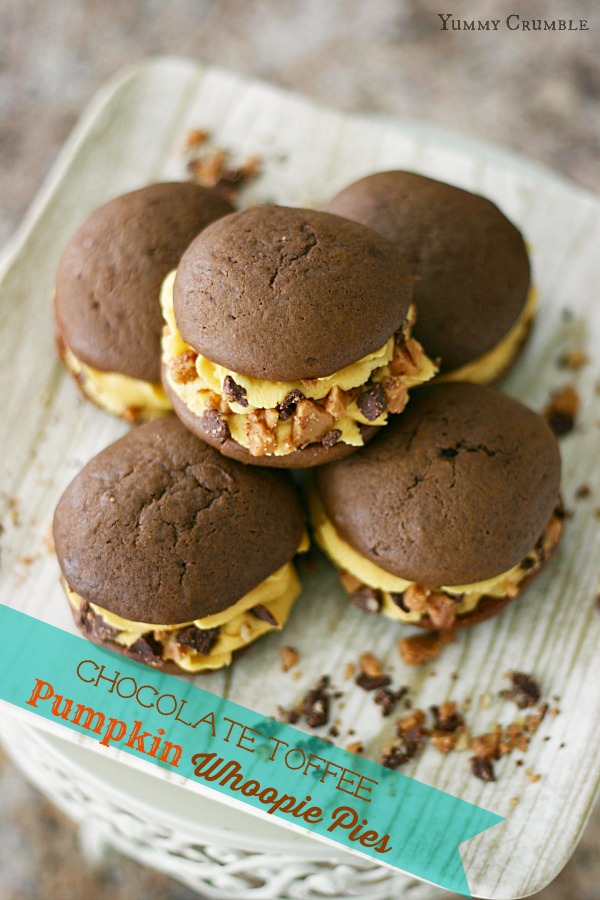 Chocolate Toffee Pumpkin Whoopie Pies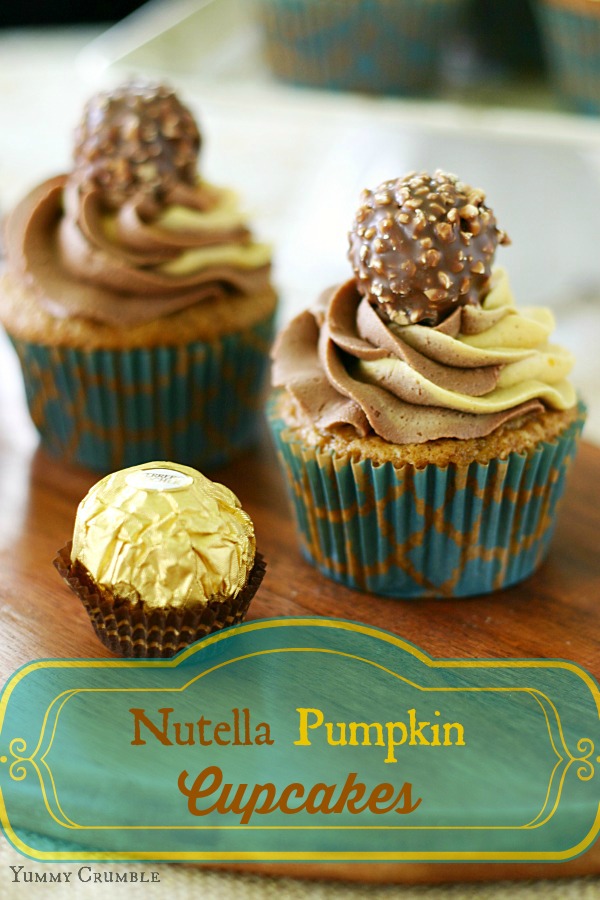 Nutella Pumpkin Cupcakes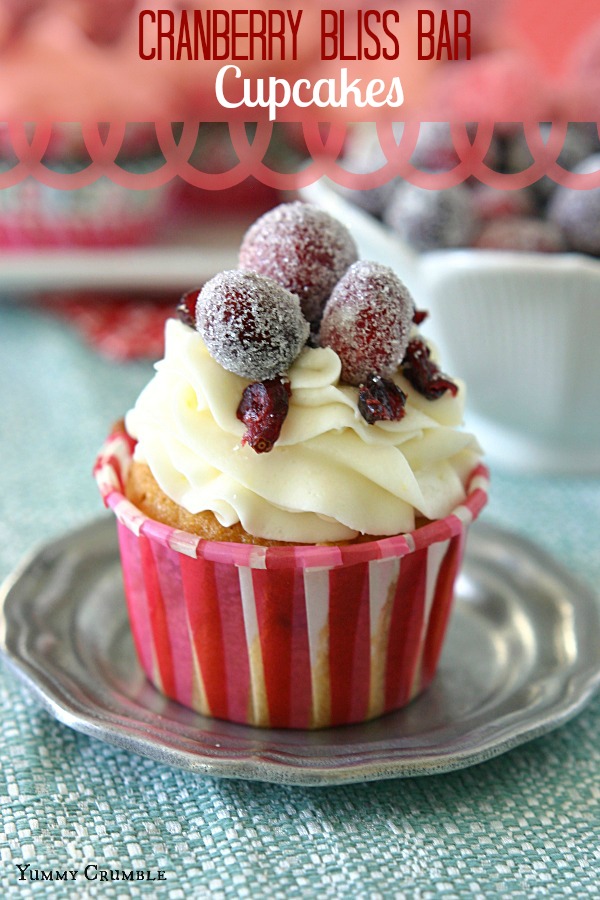 Cranberry Bliss Bar Cupcakes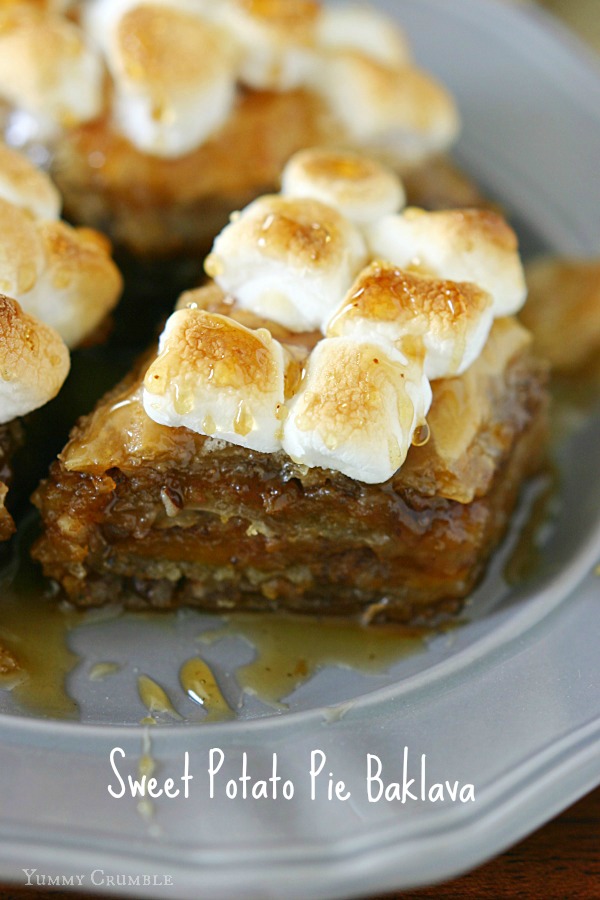 Sweet Potato Pie Baklava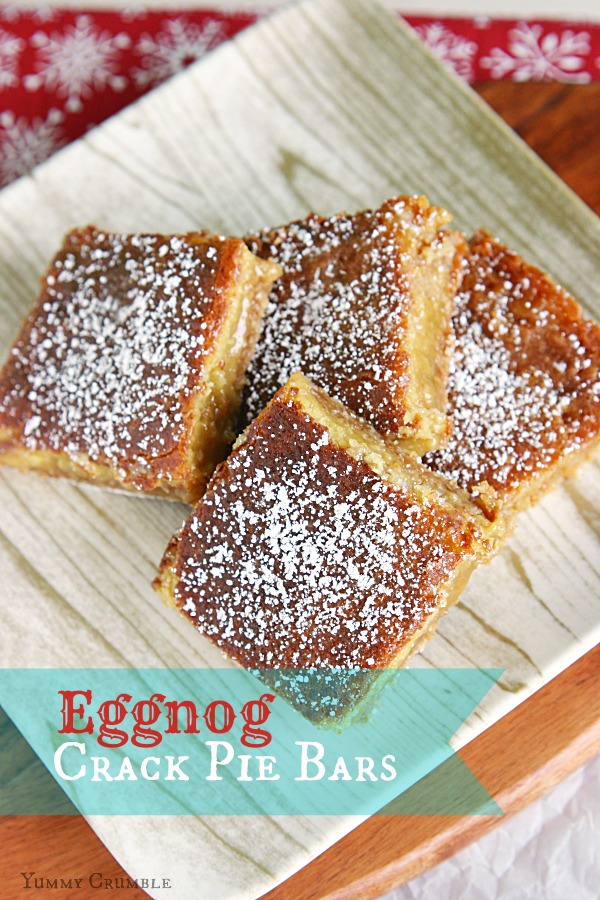 Eggnog Crack Pie Bars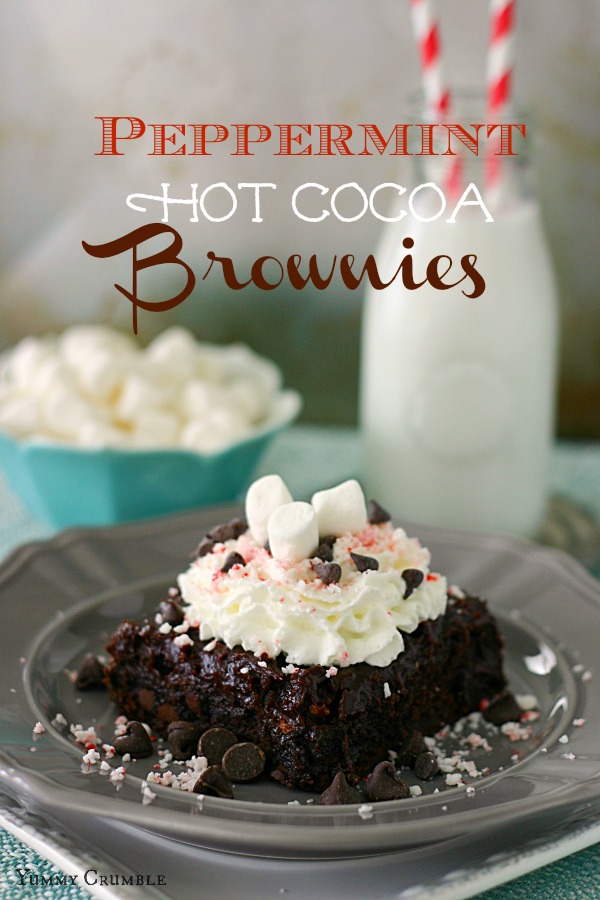 Peppermint Hot Cocoa Brownies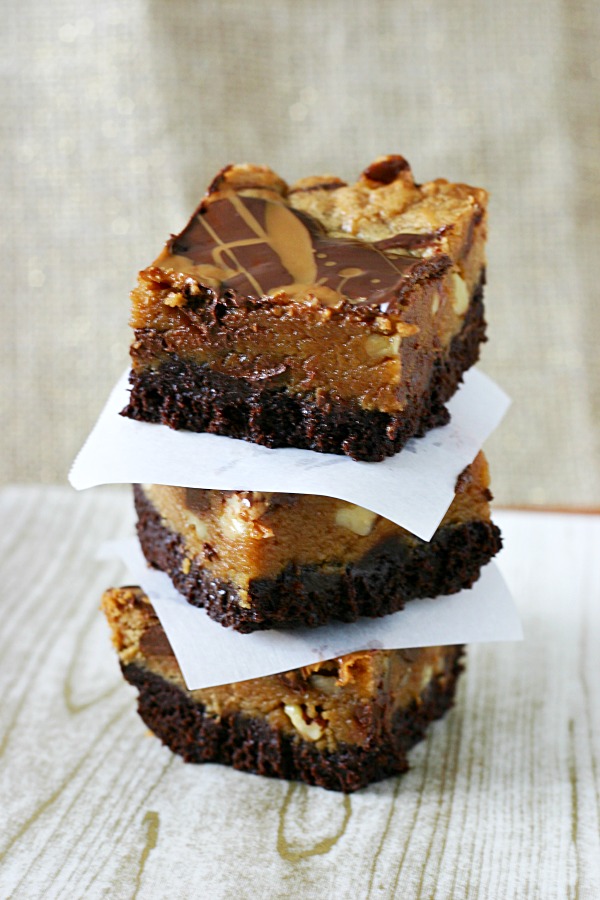 Biscoff Blondie Brownies