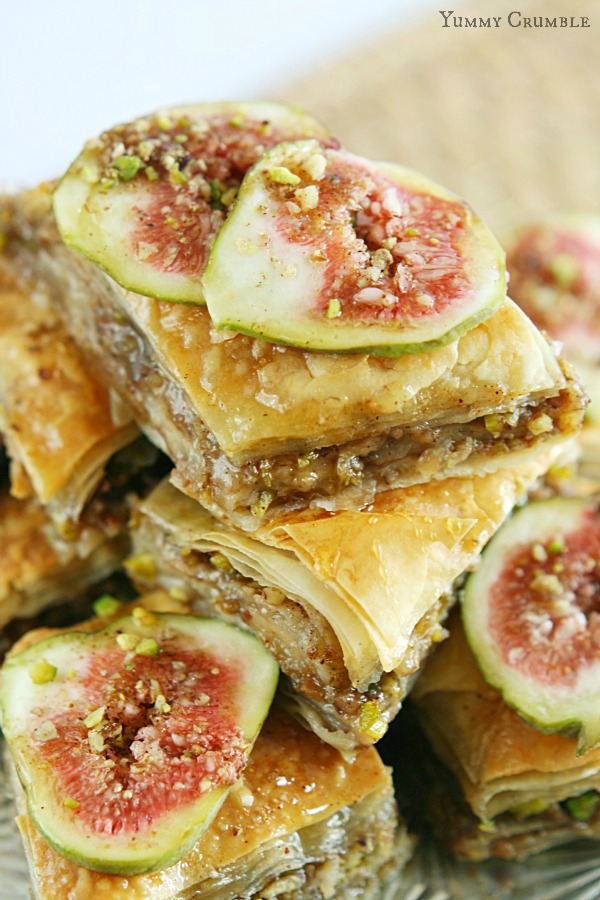 Luscious layers of buttery phyllo dough nestled between gorgeous layers of cinnamon pear, pistachios, and pecans.  Baklava was never meant to be boring.  It was meant to be epic like this Pear and Fig Baklava!
I hope everyone is ready for a fabulous New Year's Eve!  I'm going to live vicariously through all the cool kids tonight.  First of all, I've never been able to stay up past midnight.  Don't think that's because I'm a parent, or old, or have two early to bed kids.  I've been that way since my 20's.  It's so sad!  I blame it on my old soul.  Secondly, I do have two little kids who can't seem to keep it together past 9.  In our house 9 P.M. is the witching hour of tantrums, whiny little voices, and utter melt downs.  So every New Years Eve it's hot chocolate, a cozy blanket, and the good old fashioned New Year's countdown from my quiet little television.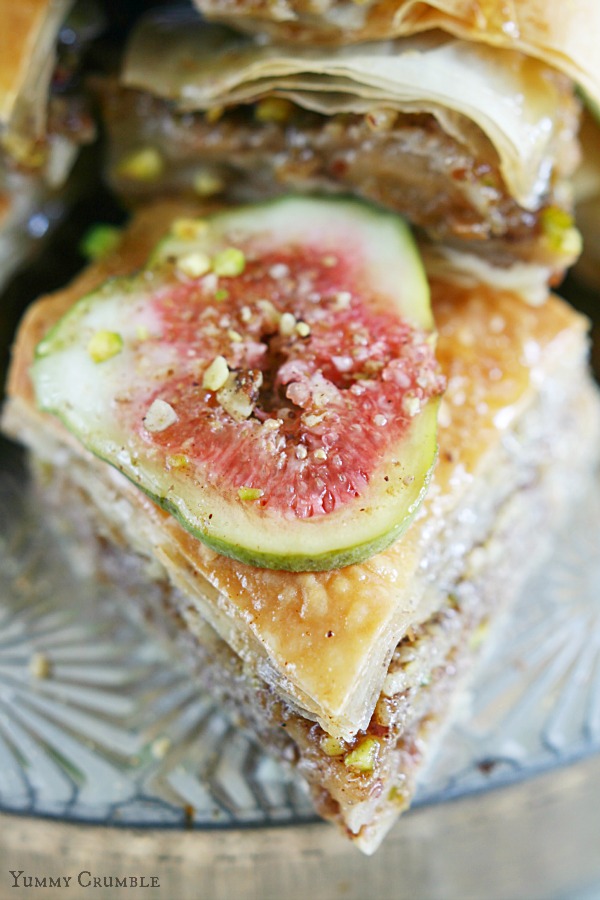 This year I'm going to feel a teensy bit left out of the fun though.  I'm living in Dubai which is probably one of the most fantastic cities in the world.  Every year they cover the Burj Khalifa in thousands of fire works.  So imagine the tallest building in the world dressed up like a gigantic fire cracker.  That's a spectacular way to start the year.  Show everyone in the world that Dubai does it best!  Just watch this video clip —–> Burj Khalifa New Year's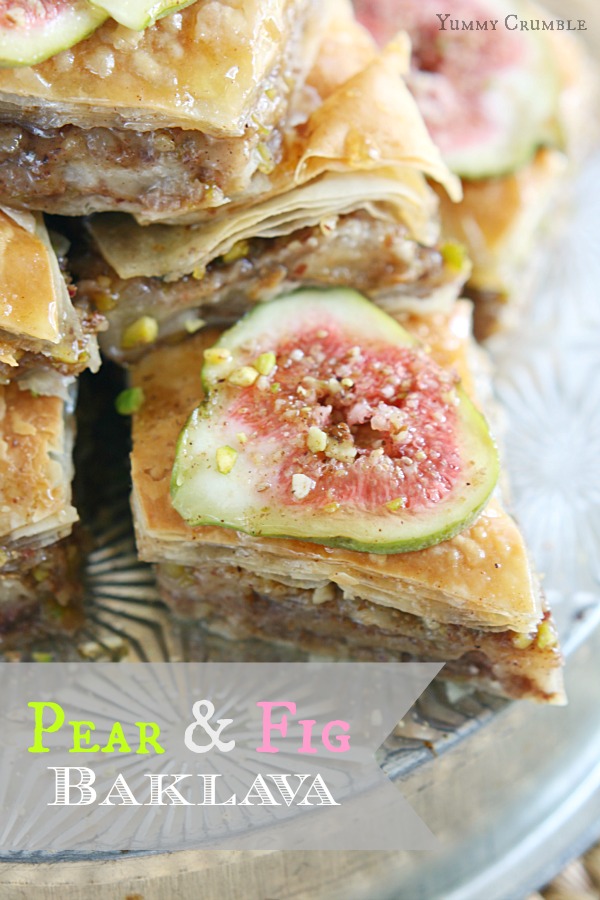 I may not be celebrating tonight with the beautiful people in downtown Dubai, but I will be with the people I love most.  I will also be eating fistfuls of this Pear and Fig Baklava because tomorrow I start my diet with millions of other women.
Pear and Fig Baklava
Ingredients
Baklava
2 cups pistachios
1 cup pecans
⅓ cup packed brown sugar
1½ teaspoons ground cinnamon
2 large pears chopped into ¼ inch cubes
1 roll frozen phyllo dough, thawed
1½ sticks butter melted
thinly sliced fresh figs
Syrup
1 cup sugar
⅓ cup honey
1 cinnamon stick
½ cup apple juice or cider
Dash ground ginger
Dash ground cloves
Dash ground nutmeg
Instructions
Baklava
Preheat oven to 350 F. Spread the nuts out on a cookie sheet and bake until toasted and fragrent. About 5-8 minutes.
Place nuts in food processor and pulse with brown sugar and cinnamon until texture is medium-fine. Set aside.
Lay out your thawed phyllo dough on the counter and lay a damp tea towel on top. This will prevent the dough from drying out. Every time you pull off the layers you need just place the damp towel over the rest.
Butter a 9x13 pan with melted butter and a pastry brush. Use this for every layer of dough.
Set two sheets into the pan.
Butter the top.
Place two more sheets of dough in the pan.
Butter the top.
Again place two more sheets in the pan. This will make 6 sheets in the pan. Butter the top.
Sprinkle ⅓ of the nut mixture on top with the apples.
Place two sheets of dough on top and butter.
Repeat the process until you run out of nuts. I added pears to two layers of nuts and had 3 layers of nuts total. Make sure you have at least 4-6 sheets of dough as your final top layer.
Using a sharp knife, slice the baklava in a diagonal pattern. Butter the top
Bake for 45 minutes or until golden brown.
Syrup
In a small saucepan, combine all ingredients and bring to a boil. Simmer until it's reduced to half. Reduce heat to low.
When baklava is done baking, pour half the syrup mixture over entire Baklava. After a few minutes pour some more until its fully absorbed. Reserve the rest for serving.
 Adapted from Apple Cinnamon Baklava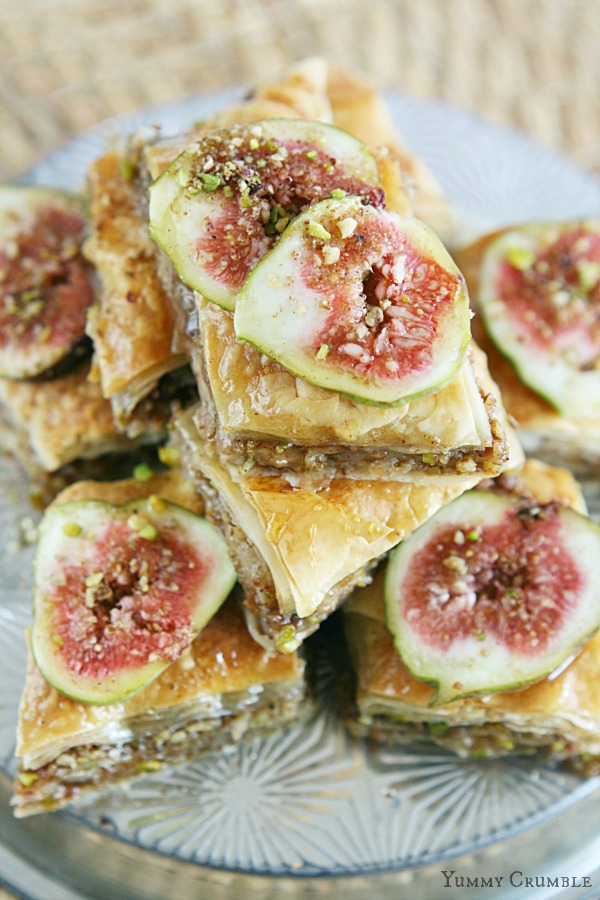 Get some of these before that diet!
Apple Cinnamon Baklava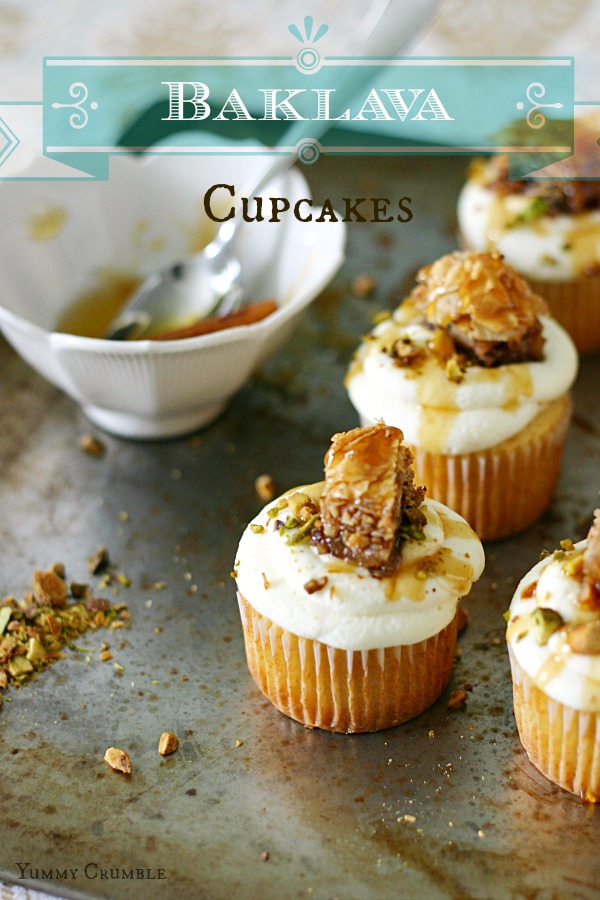 Baklava Cupcakes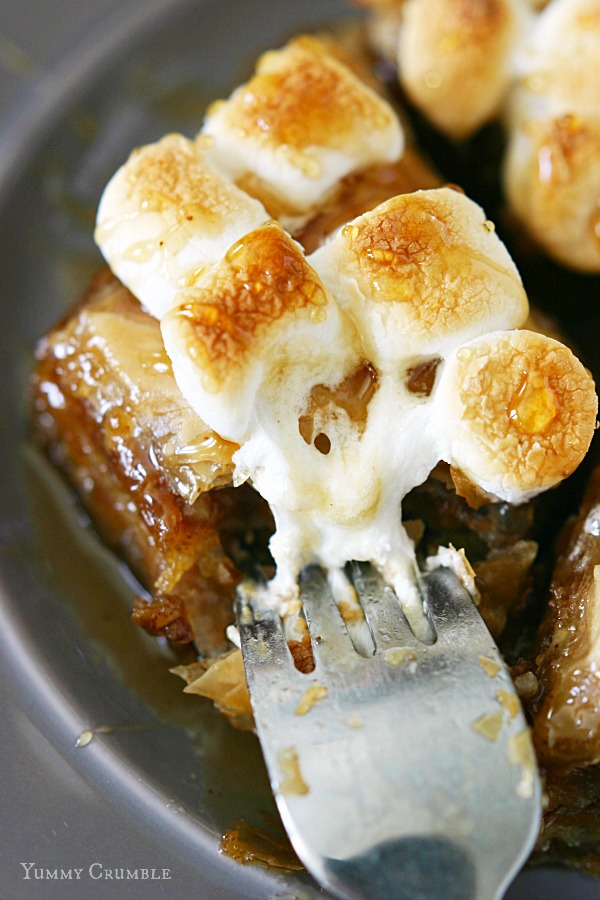 Sweet Potato Pie Baklava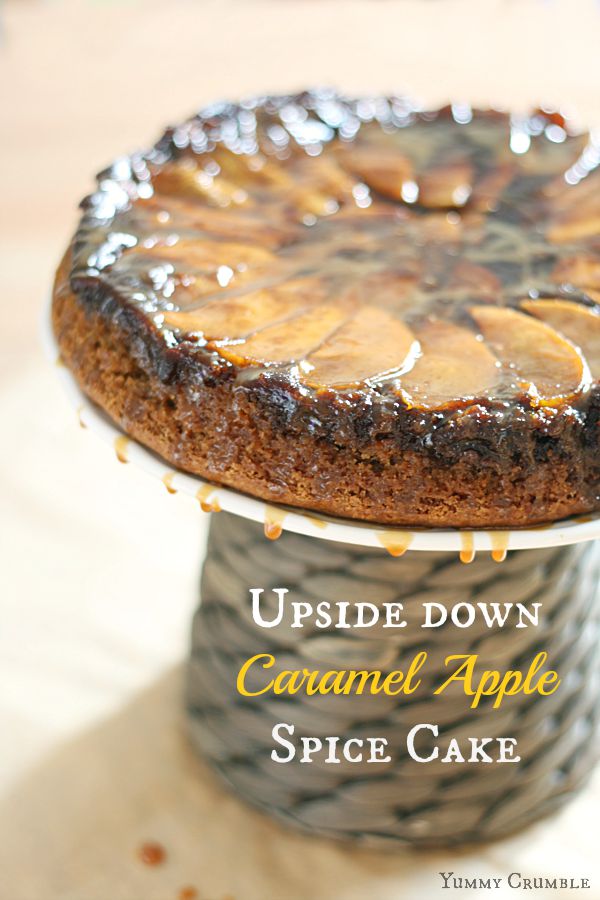 Upside Down Caramel Apple Spice Cake