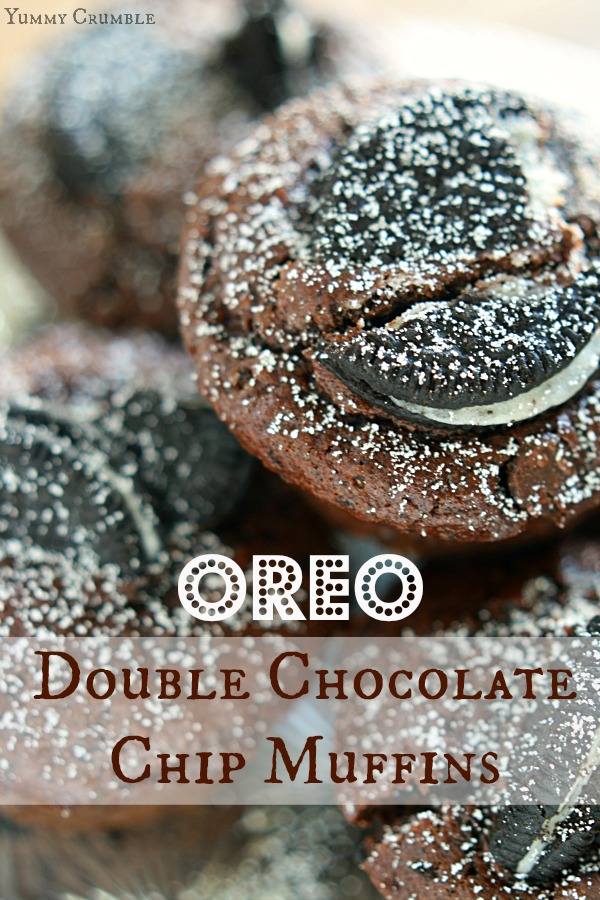 Rich dark chocolate and Oreo cookies married with a soft and fluffy muffin.  Make your mornings sweet with these Oreo Double Chocolate Chip Muffins.
You know what I love about muffins?  Muffins are extra large cupcakes that can be eaten for breakfast.  AND they come with no judgement.  If its eaten between the hours of 6 and 11 in the morning, extra large, and void of frosting…no one cares.  No one gives dirty looks.  It's breakfast.  Chocolate chips and all.  I once saw a red velvet smore's muffin at a local coffee shop.  That my friends is my kind of breakfast.  #breakfastgoals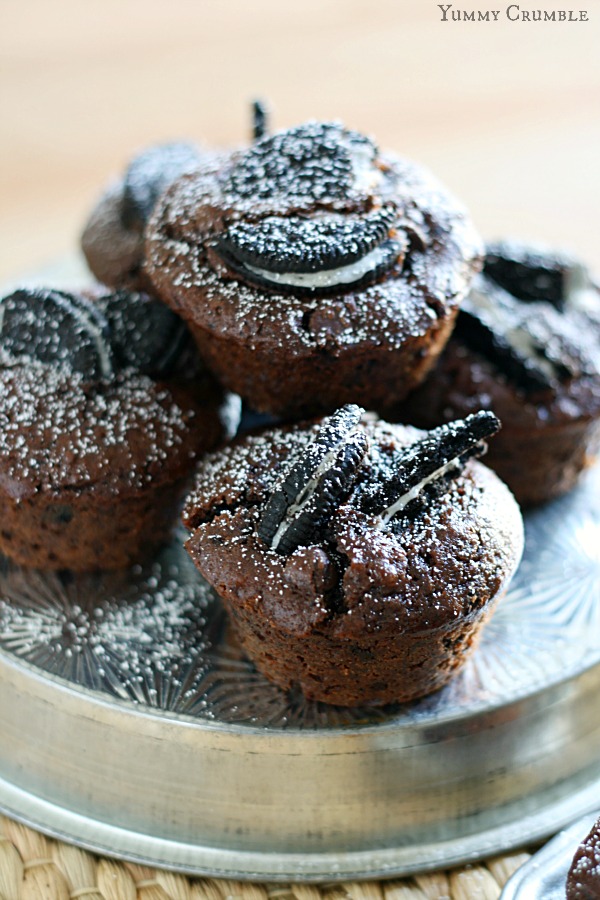 These muffins bake up super fluffy and soft with just the right amount of crunch from the Oreos.  Not to mention, they are insanely easy and quick to make, so don't you worry.  You'll be stuffing your face in no time.  It's okay though.  It's breakfast remember?  First meal of the day, so make it count!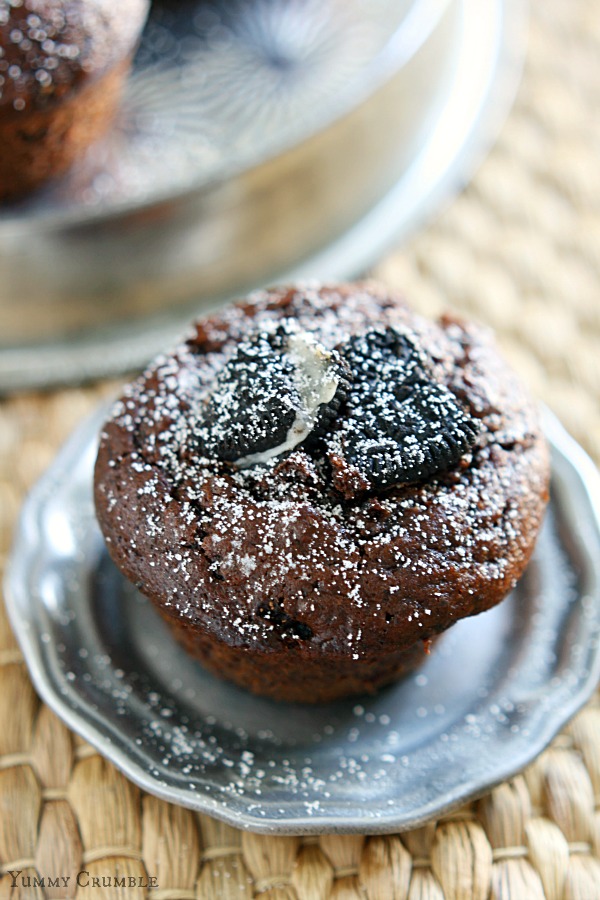 Oreo Double Chocolate Chip Muffins
Ingredients
2 cups unbleached all-purpose flour
1 cup cocoa powder
2½ teaspoons baking powder
½ teaspoon baking soda
½ teaspoon salt
2 eggs plus 1 egg yolk
1¼ cups granulated sugar
½ cup vegetable oil
1½ cups full fat plain greek yogurt
1 tablespoon vanilla extract
10 ounces dark chocolate chunks or chips
10 crushed Oreos and more for topping
Instructions
Preheat your oven to 375 F and grease or line your muffin tin.
In a small bowl, whisk together the flour, cocoa powder, baking soda, baking powder, and salt. Set aside.
In a large bowl beat the eggs and sugar until pale and thick.
Beat in the oil until incorporated and next beat in the yogurt and vanilla until fully combined.
Fold in the dry ingredients until just combined. Try not to over mix the batter. Be gentle!
Fold in crushed oreos and chocolate chunks.
Fill each muffin cup evenly and top with more crushed Oreo cookies.
Bake for 10 minutes then drop the heat down to 350 F and bake for an additional 5-10 minutes or until an inserted toothpick comes out clean.
 These were slightly adapted from Bright Eyed Baker.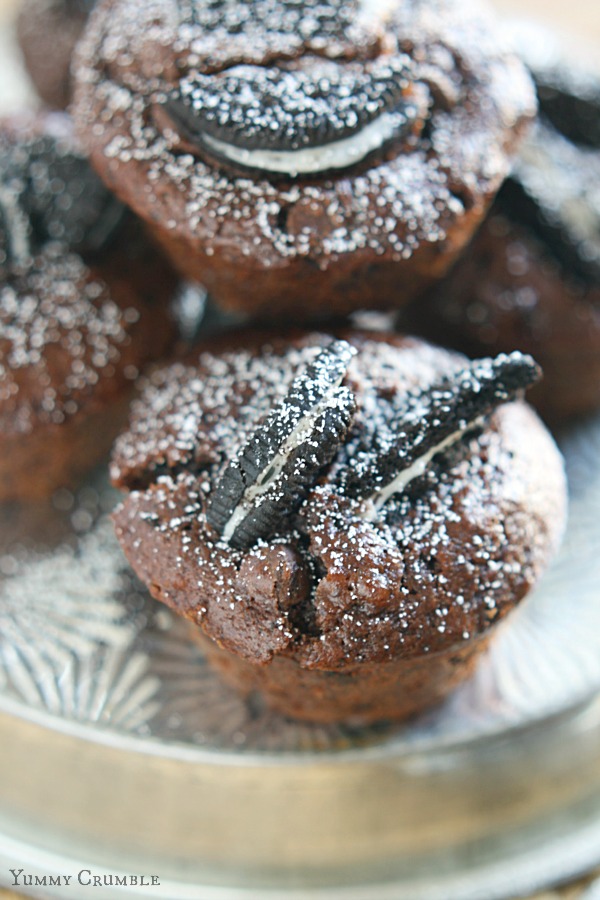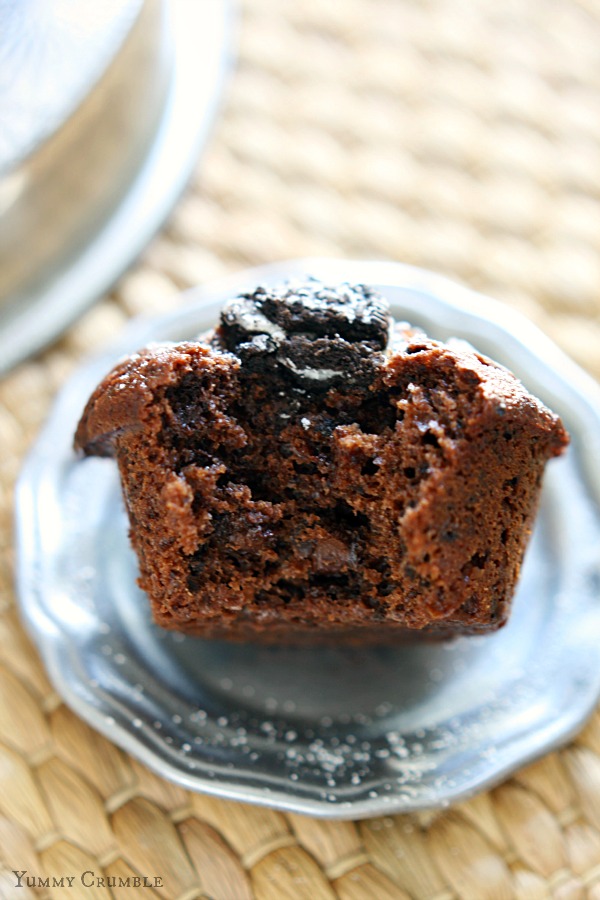 More breakfast goodies: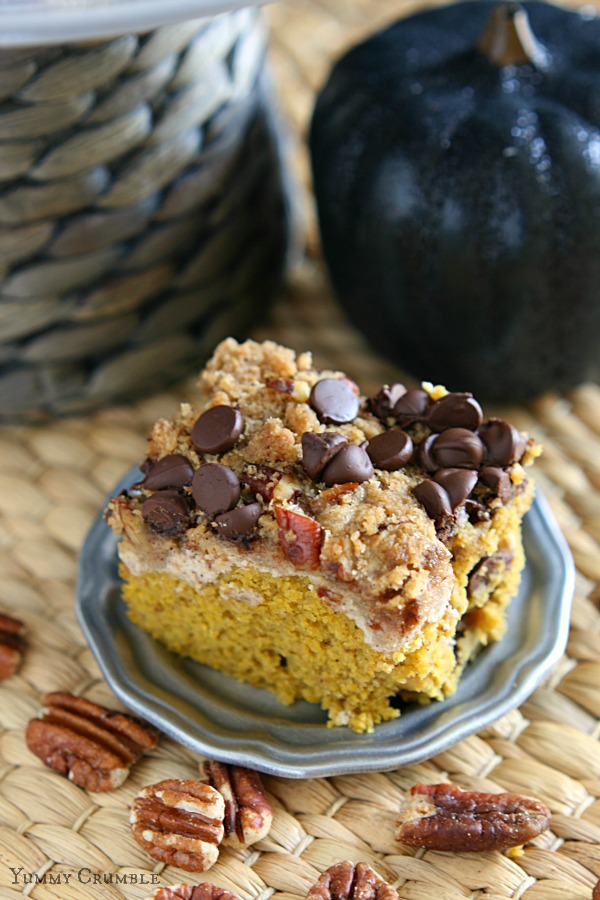 Chocolate Chip Pecan Pumpkin Coffee Cake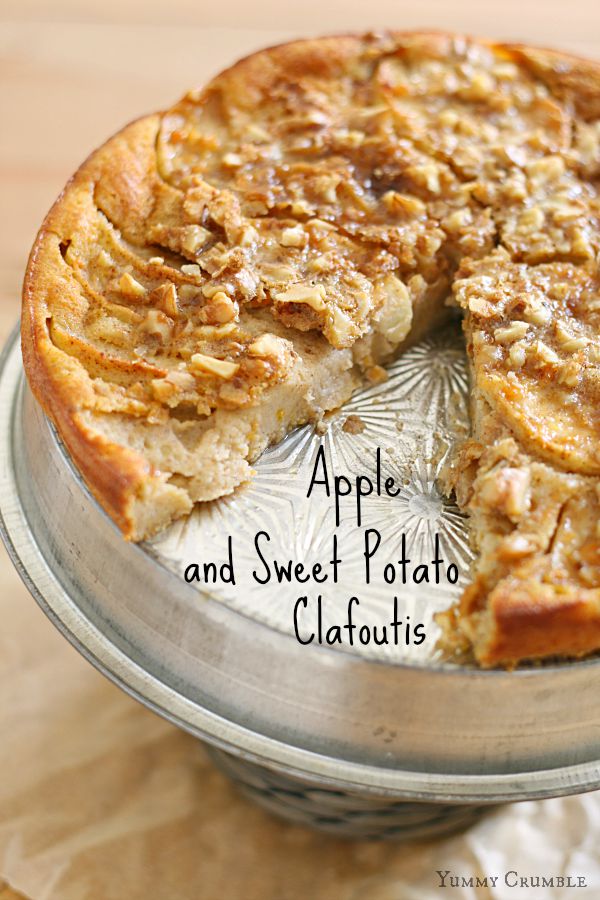 Apple and Sweet Potato Clafoutis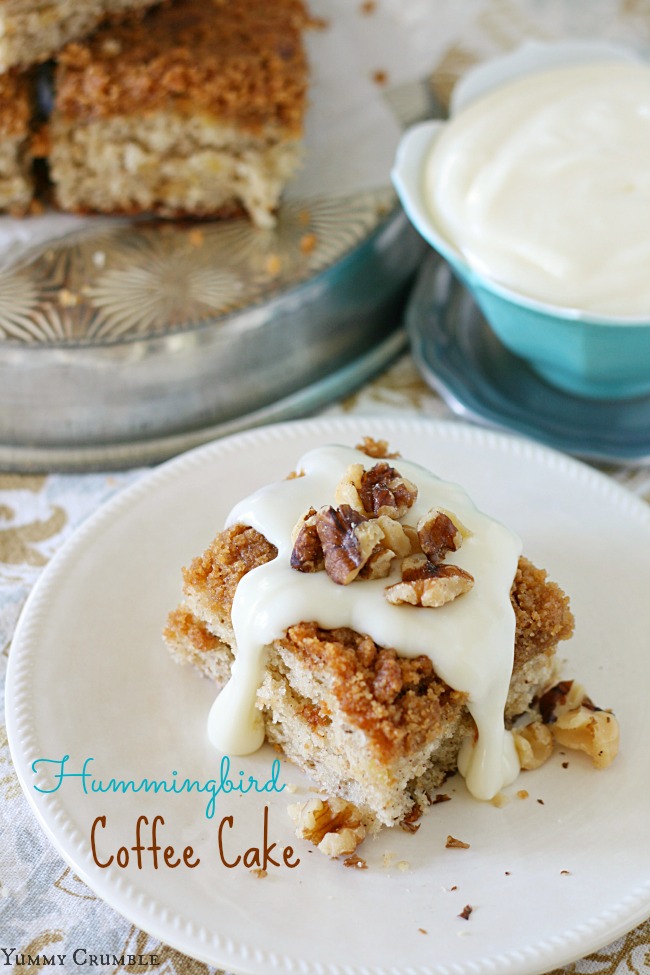 Hummingbird Coffee Cake