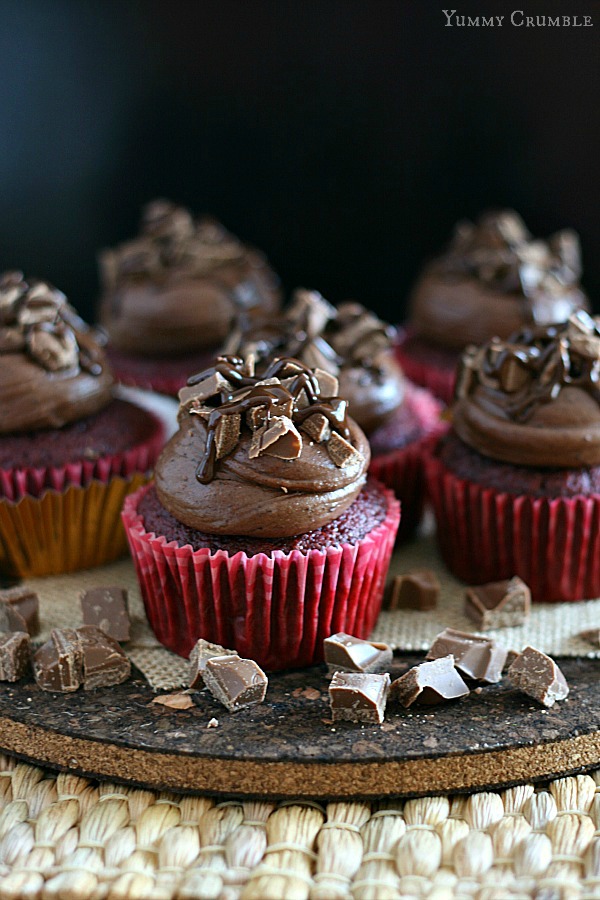 Classic red velvet cupcakes smothered in decadent and rich Nutella buttercream frosting with a sprinkle of chopped milk chocolate and drizzle of dark chocolate.  Chocolate and red velvet are the perfect match in these Nutella Red Velvet Cupcakes.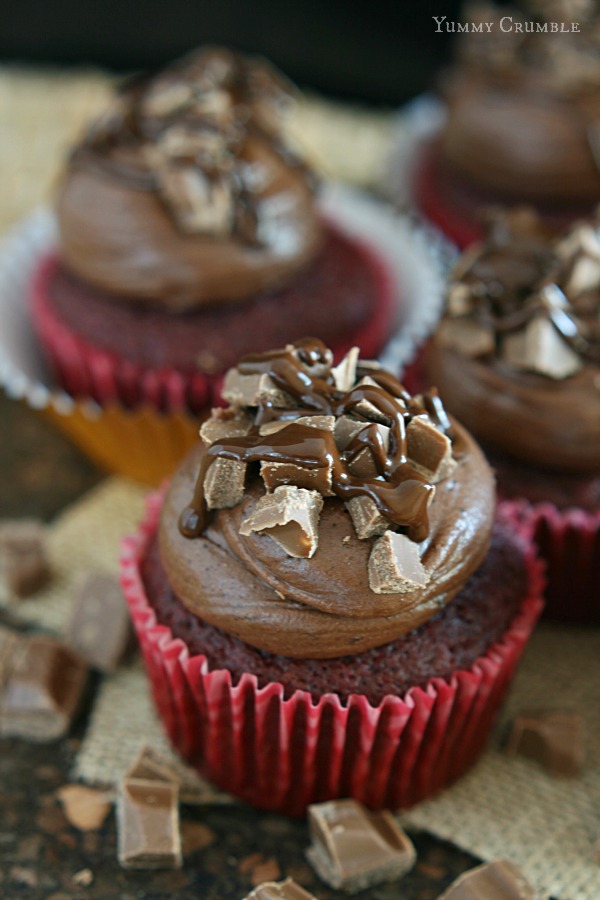 Quick, what do you always think of when someone says Red Velvet?  Cream cheese frosting, right?  BORING…Let's break this mundane cycle people.  I'm here to show you that red velvet's partner in crime doesn't always have to be cream cheese.  I mean, just look at how insane these are! And just to make sure you get the idea, I used three kinds of chocolate in this cupcake.  Three!
 First is the creamy and smooth Nutella buttercream frosting which is absolute perfection.  Then I topped them with a little chopped milk chocolate.  I used Cadbury.  The mother of all milk chocolate. (Thank you Great Britain…) And then to shake things up a bit, I drizzled some melted dark chocolate on top.  Seriously, these Nutella Red Velvet Cupcakes will make you wonder why you always settled for boring old cream cheese frosting.
Nutella Red Velvet Cupcakes
Ingredients
Cupcakes
1 box Red Velvet Cake Mix
3 eggs
⅓ cup oil or melted butter
1¼ cup full cream milk
2 tsp vanilla extract
Nutella Frosting
1 cup unsalted butter at room temperature
2 cups powdered sugar
¾ cup nutella
2 Tablespoons cocoa powder
3-5 tablespoons cream
2 tsp vanilla extract
pinch of salt
chopped chocolate and melted chocolate to decorate
Instructions
Cupcakes
Preheat your oven to 350 F and line your cupcake pans.
In a large bowl, whisk together the cake mix, eggs, oil, milk, and vanilla extract.
Fill each cupcake liner ⅔ full and bake for 18-20 minutes, or until an inserted toothpick comes out clean.
Set aside to cool before frosting.
Nutella Frosting
With an electric mixer, beat the butter a couple of minutes until light and fluffy.
Add the powdered sugar 1 cup at a time and beat after each addition on medium.
Add the Nutella and cocoa powder and continue to beat on medium.
Add the cream and vanilla extract and keep beating. If the frosting is too thick, add a little more cream. If it's too thin, you can always add a little more sugar until its the right consistency.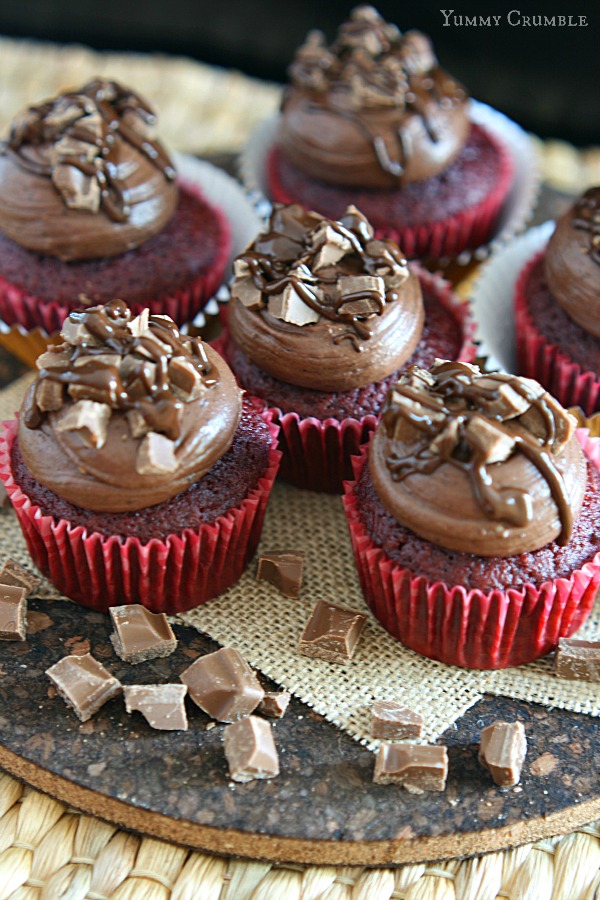 Check out these devilish desserts: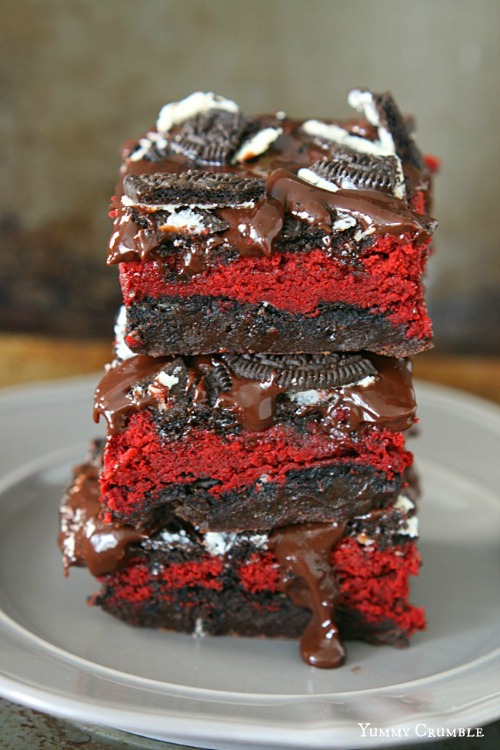 Red Velvet Oreo Brownies
Nutella Strawberry Cupcakes