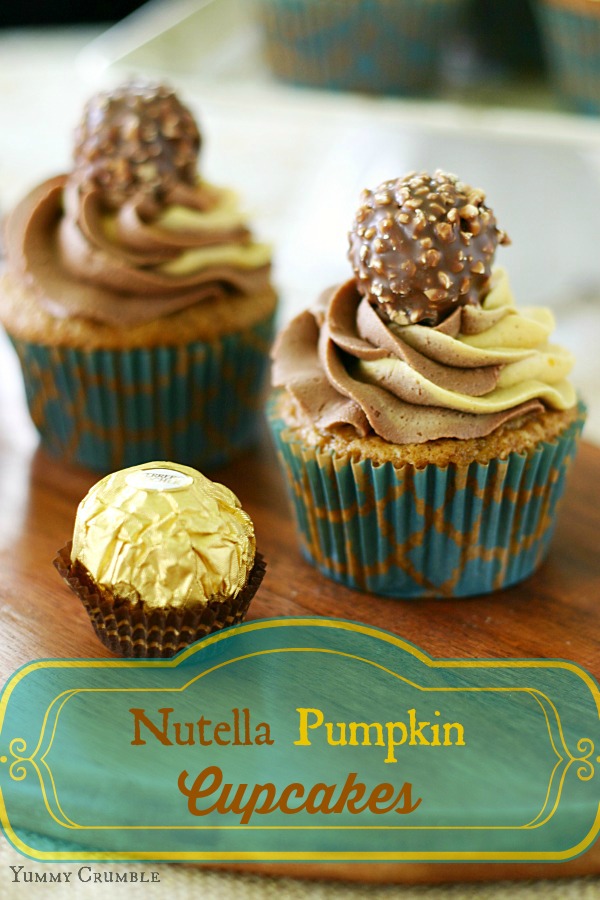 Super moist spiced pumpkin cupcakes topped with a wonderful swirl of Nutella buttercream frosting and luscious pumpkin buttercream frosting.  Deliciously indulgent, these Nutella Pumpkin Cupcakes will keep you coming back for more!
So lately my blog has taken a delicious turn into pumpkin land.  As I giddily skip into its yummy paradise I've left my sad little husband behind.  You see, my husband HATES pumpkin flavored anything.  When Monday rolls around and he eagerly asks what I'm making for the blog (Monday is my bake like crazy, non-stop oven burning, chocolate melting, caramel drizzling day) and I reply,
"…something pumpkin."
I can actually see the happiness leave his eyes.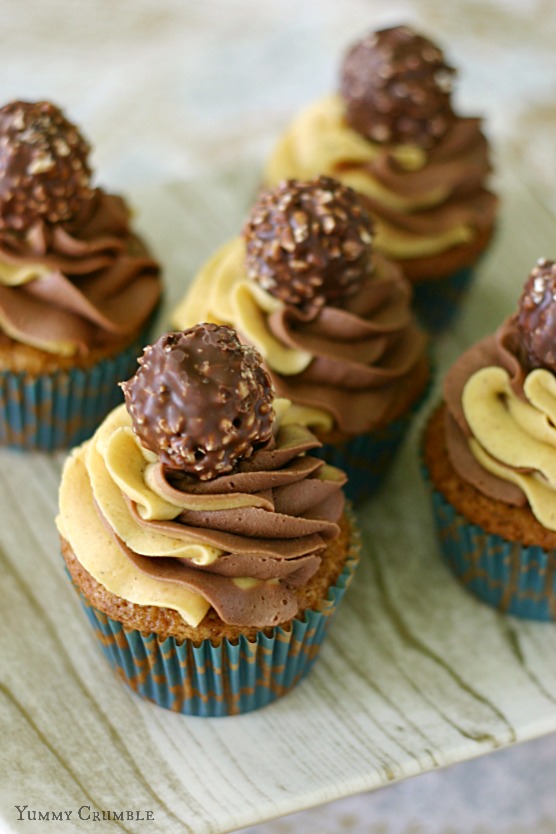 But don't feel sorry for him yet.  I always make it up to him and make something he really likes.  Like these.  Oh, and these.  But let's get back to what I imagine is served at every corner patisserie in pumpkin land…Nutella Pumpkin Cupcakes.  I used my favorite pumpkin cupcake recipe which always comes out perfectly moist and fluffy, and topped them with two types of amazing buttercream because well, I couldn't decide which one!  I think that's why I love making cupcakes.  It's my outlet to go wild.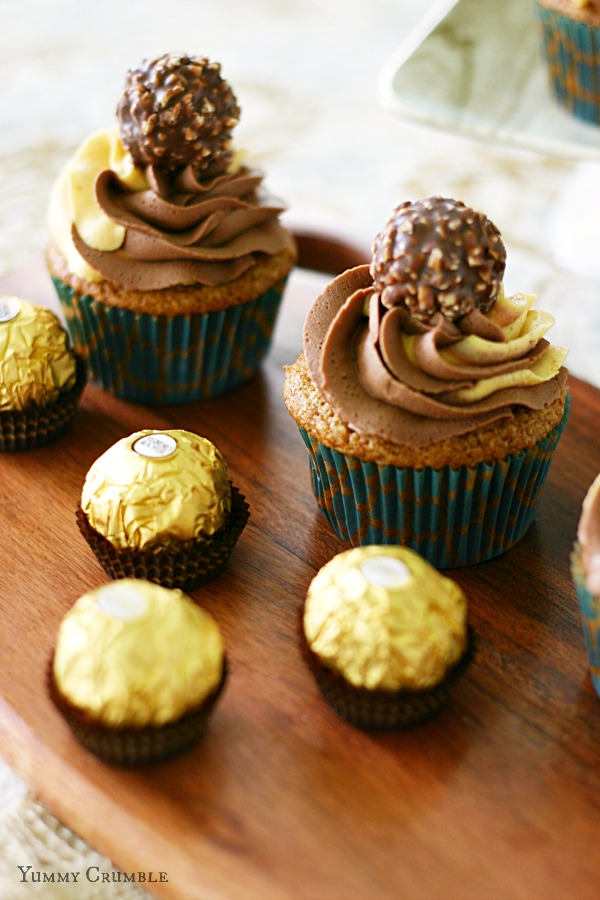 Nutella Pumpkin Cupcakes
Ingredients
Pumpkin Cupcakes
2 Cups granulated sugar
1 Cup brown sugar
1 Cup vegetable oil
3 Eggs
1 15oz can of pumpkin puree
2 tsp vanilla extract
3 cups unbleached all purpose flour
1 tsp cinnamon
1 tsp cloves
1 tsp nutmeg
1 tsp allspice
1 tsp baking soda
½ tsp baking powder
½ tsp salt
Nutella Frosting
1 cup softened butter
2 cups confectioners' sugar
¾ cup Nutella
3-4 Tablespoons cream or milk
2 teaspoons vanilla extract
pinch of salt
Pumpkin Frosting
4 Tbs room temperature butter
½ cup 100% pumpkin puree
½ tsp vanilla
½ tsp cinnamon
¼ tsp nutmeg
5 cups powdered sugar
Instructions
Pumpkin Cupcakes
Preheat oven to 350 F and line your cupcake pans.
In a separate bowl, whisk together flour, spices, baking soda, baking powder and salt. Set aside.
Beat the sugars and oil until fluffy.
Mix in eggs one at a time and then vanilla.
Blend in pumpkin puree.
Gradually add in dry ingredients and mix well.
Fill the cupcake liners ⅔ full.
Bake 20-23 minutes or until an inserted tooth pick comes out clean. Set aside to cool.
Nutella Frosting
With an electric mixer on medium high, beat the butter until light and fluffy. About 2-3 minutes.
Add in the two cups of sugar and continue to beat.
Next add the Nutella and continue to beat on medium.
Add the vanilla extract and 3 tablespoons of the cream.
If the frosting is still too thick add another tablespoon of cream. Also if its a little too thin add a little more powdered sugar until its the right consistency.
Add the pinch of salt.
Pumpkin Frosting
With your electric mixer, beat butter until fluffy.
Beat in pumpkin for 2-3 minutes until fully combined.
Add vanilla, cinnamon, nutmeg and beat some more.
Add sugar one cup at a time until you get the right consistency.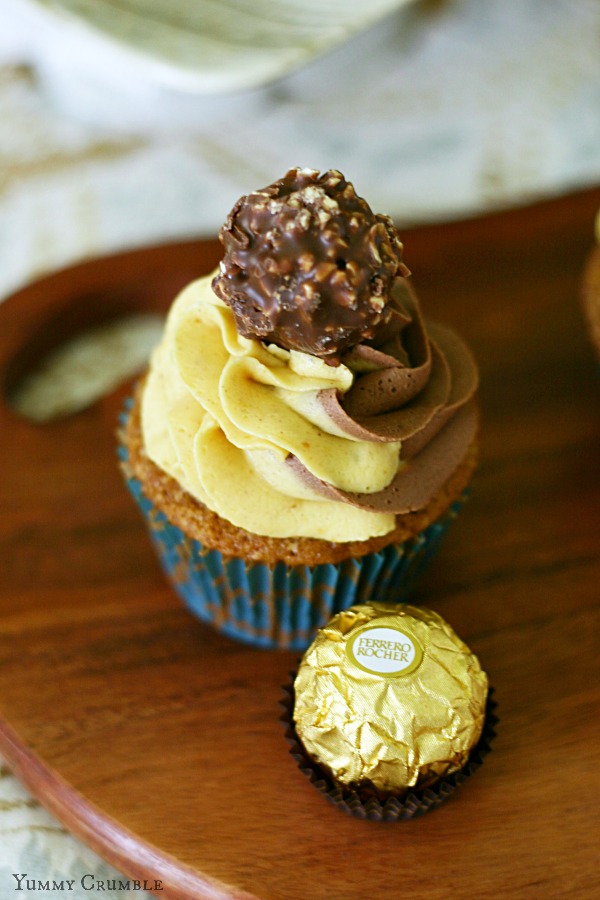 These turned out gorgeous and the birthday girl I made them for raved about them.  She doesn't even like Nutella but still was in love.  My job is done.  Now if only I could turn my husband over to the dark side…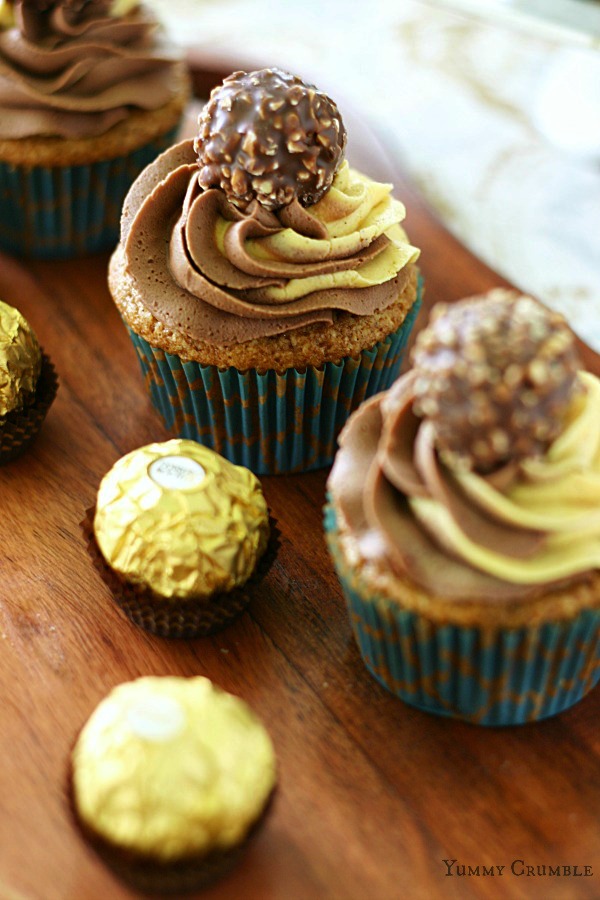 Other Fall Goodies: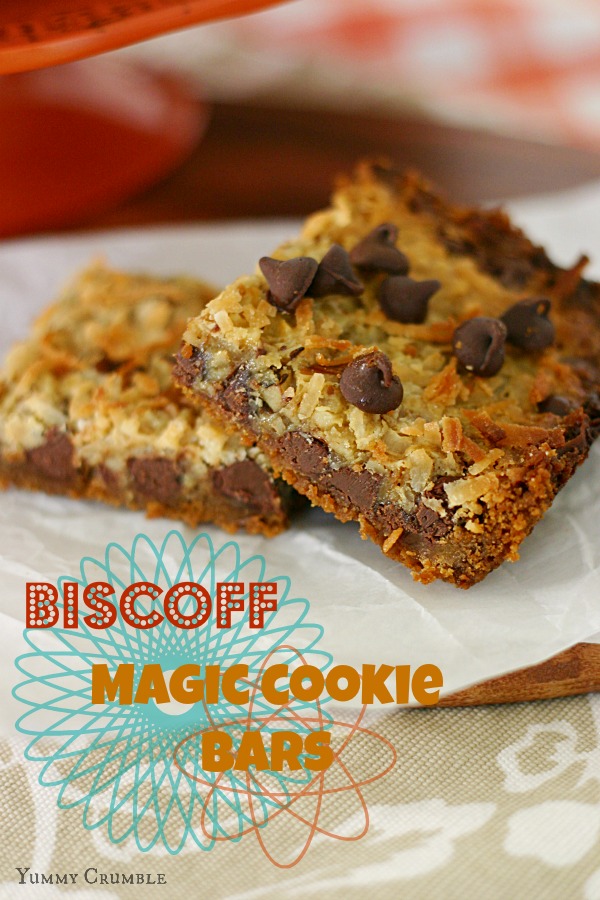 Biscoff Magic Cookie Bars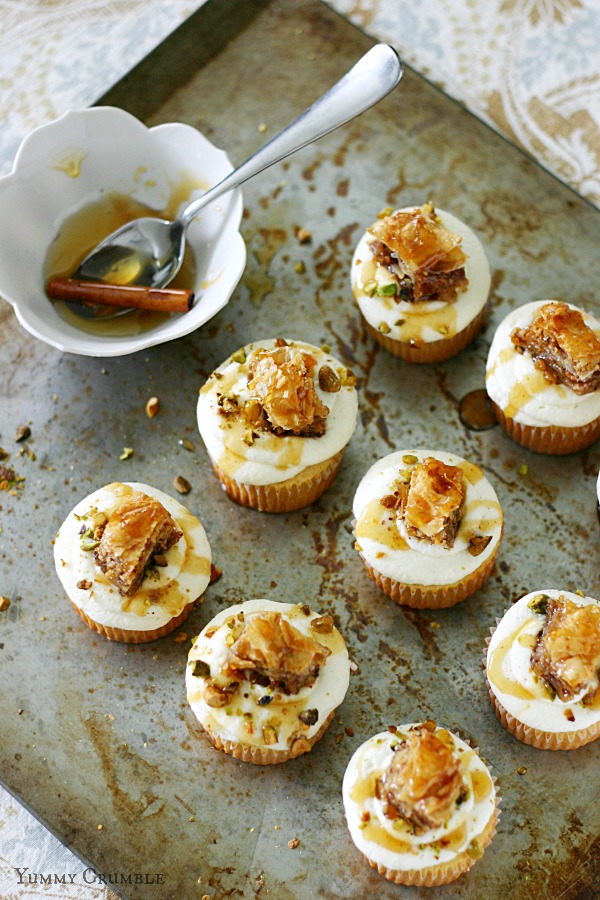 Baklava Cupcakes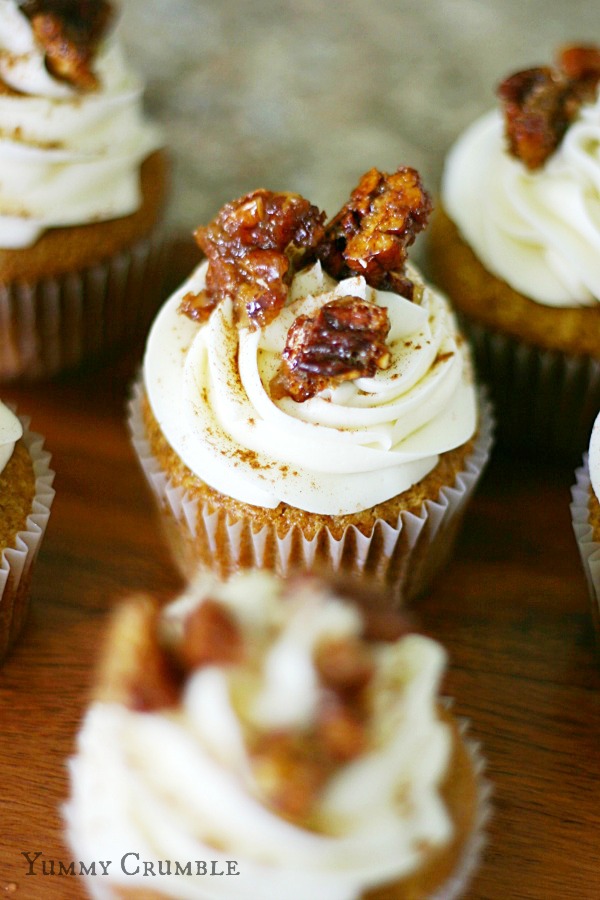 Pecan Pie Pumpkin Cupcakes