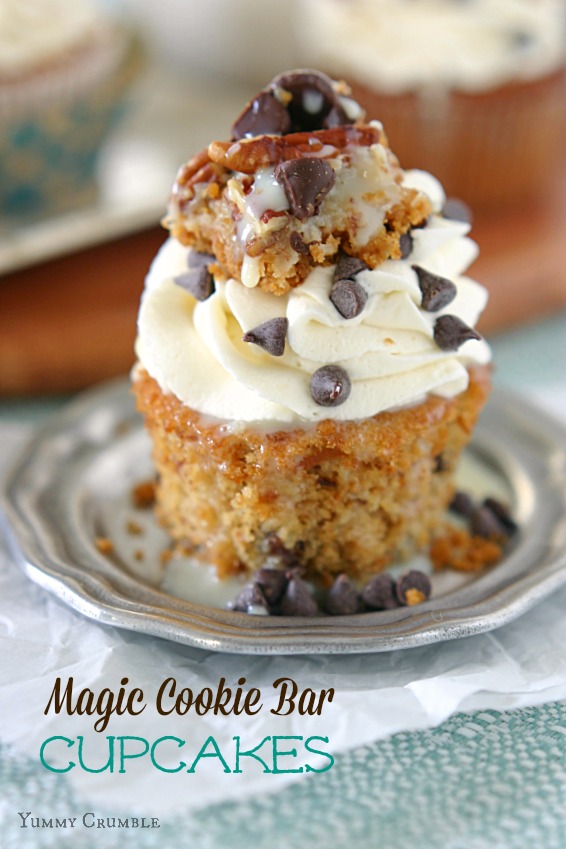 Perfectly moist cupcakes baked with toasted coconut and mini chocolate chips inside, swirled with vanilla frosting, and topped with a miniature Magic Cookie Bar.  To make these Magic Cookie Bar Cupcakes even more decadent, they're drizzled with sweetened condensed milk.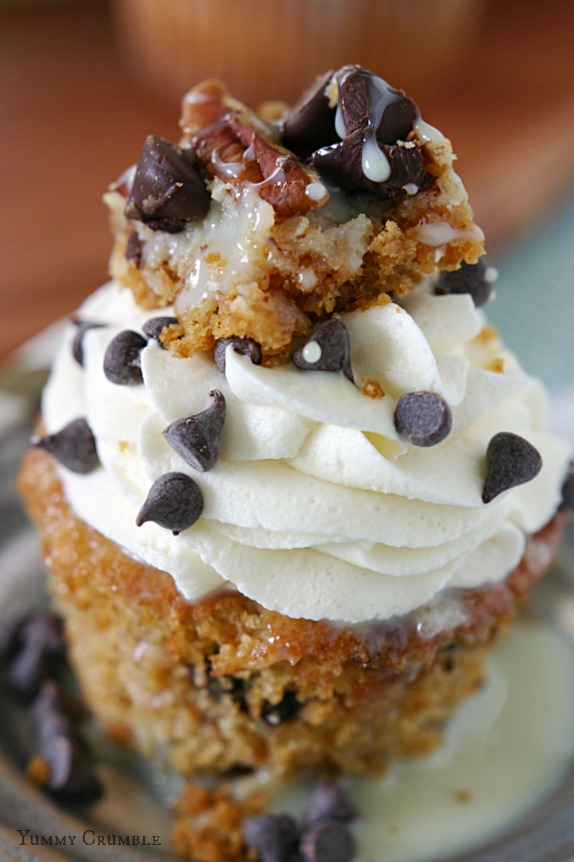 I'm so excited for today…it's Christmas tree time!  I'm usually in the Christmas mood around August, but when I finally get the tree decorated and the stockings up I feel it's official.  Christmas just got real.  This is the first year we have introduced our four year old to "The Elf on the Shelf".  We started that a few weeks ago because any extra incentive for my preschooler to behave is priceless.  He affectionately named him Norman and even though he considers Norman a friend, he's a little terrified at how much power Norman holds. These days Oliver seems to be a little more well behaved, and that my friends is quite magical 🙂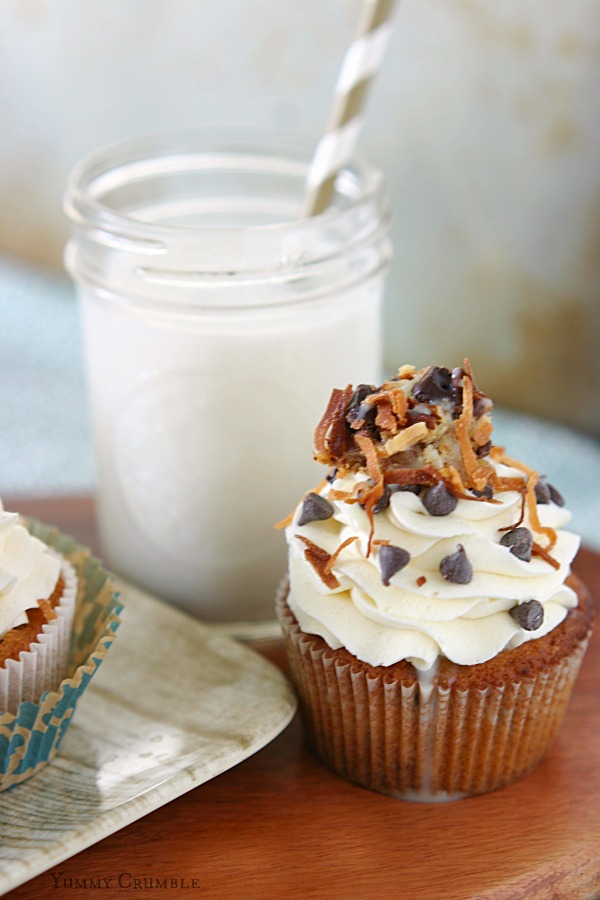 Hands down,  my favorite dessert is the Magic Cookie Bar.  I write about my obsession for the retro treat in my post about these Biscoff Magic Cookie Bars.  I've been on a mission to mash my favorite cookie bar with other desserts.  I thought the cupcake was the perfect place to start.  You can make anything the inspiration for your cupcakes and I love that!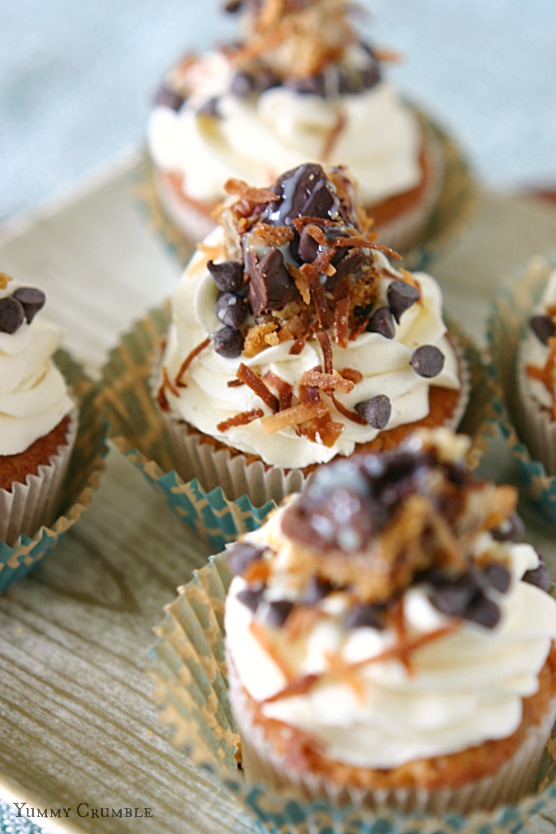 Magic Cookie Bar Cupcakes
Ingredients
Cupcakes
1½ cups graham cracker crumbs
½ cup all purpose unbleached flour
2½ teaspoons baking powder
pinch of salt
½ cup (1 stick) unsalted butter, room temperature
¾ cups sugar
2 large eggs
1 teaspoon vanilla extract
¾ cup cream
½ cup toasted coconut
½ cup mini chocolate chips
Frosting
½ cup softened butter
¼ cup sweetened condensed milk
1 tsp vanilla extract
4-6 cups powdered sugar
1 pan of baked Magic Cookie Bars (recipe) for topping
Instructions
Cupcakes
Preheat your oven to 350 F and line your cupcake pan.
In a medium bowl, whisk together the graham cracker crumbs, flour, baking powder, and salt.
With your electric mixer on medium, beat together the softened butter and sugar until light and fluffy.
Add in one egg at a time beating after each one. next mix in the vanilla.
Add the flour mixture (about ⅓) and mix well, add the cream and alternate between each one mixing well. Start and end with the flour mixture.
Fold in chocolate chips and toasted coconut.
Scoop batter into cupcake pan about ¾ full and bake for 20-22 minutes.
Frosting
Beat softened butter on high until fluffy.
Add sweetened condensed milk and vanilla and beat some more.
Add about 4 cups of the powdered sugar and mix. Beat on high and add more sugar if needed (one cup at a time)
Swirl on top of cupcakes and top with small slices of magic cookie on top. Drizzle with a little sweetened condensed milk.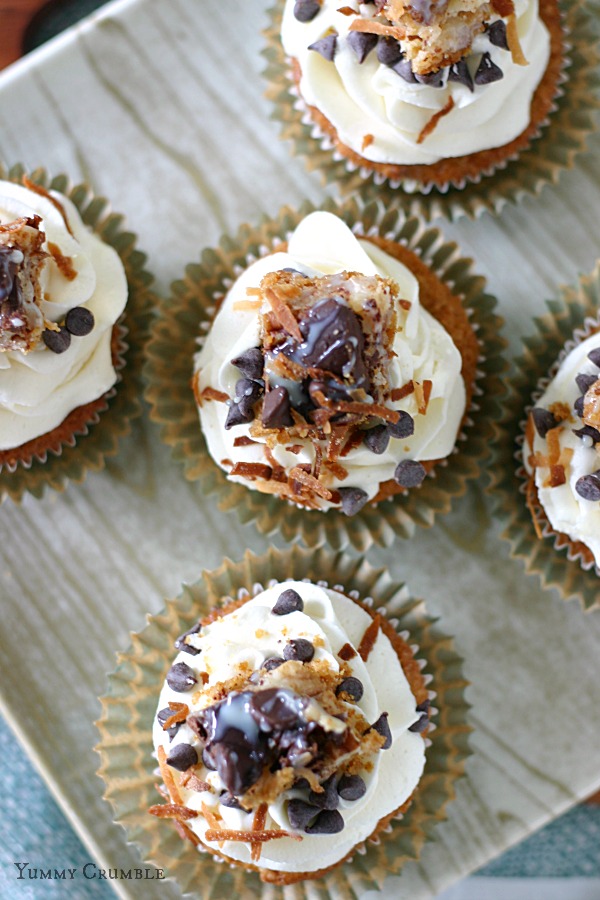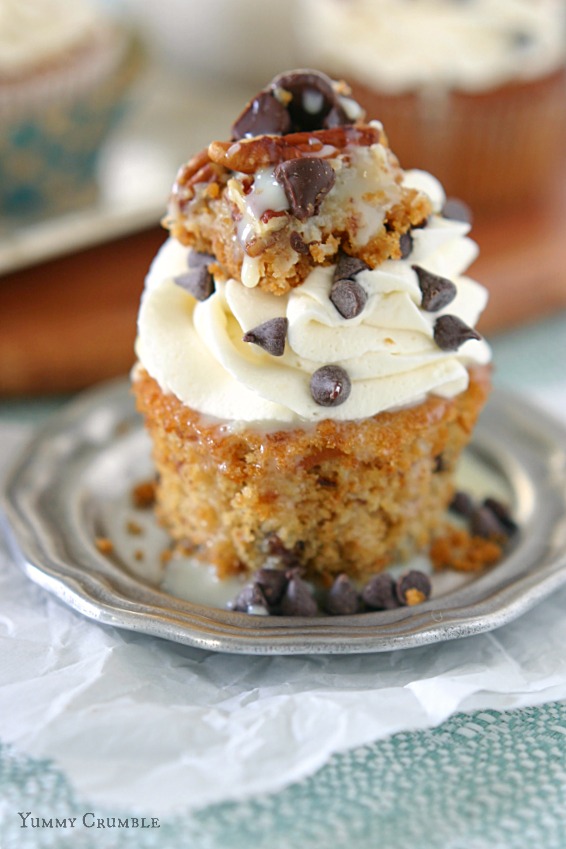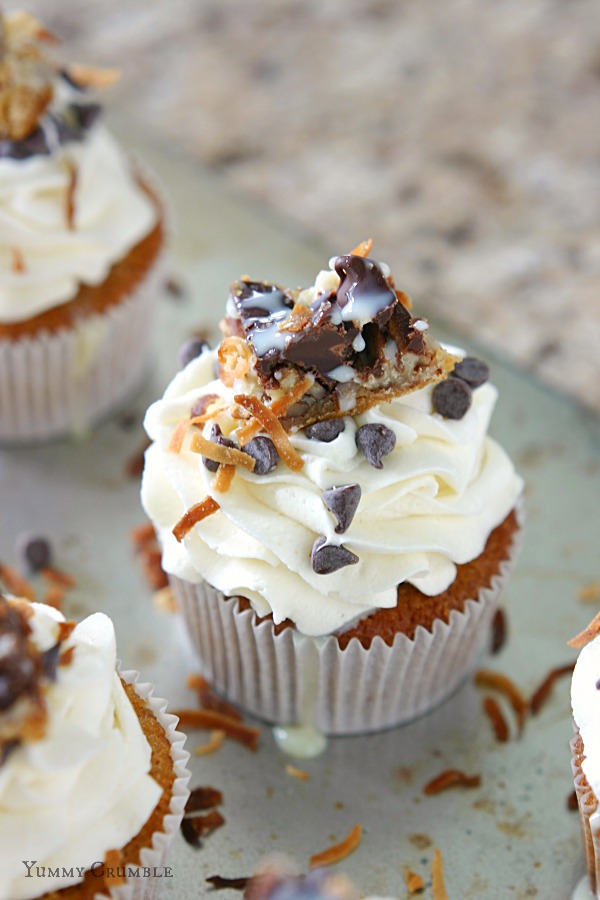 These are made of magic too: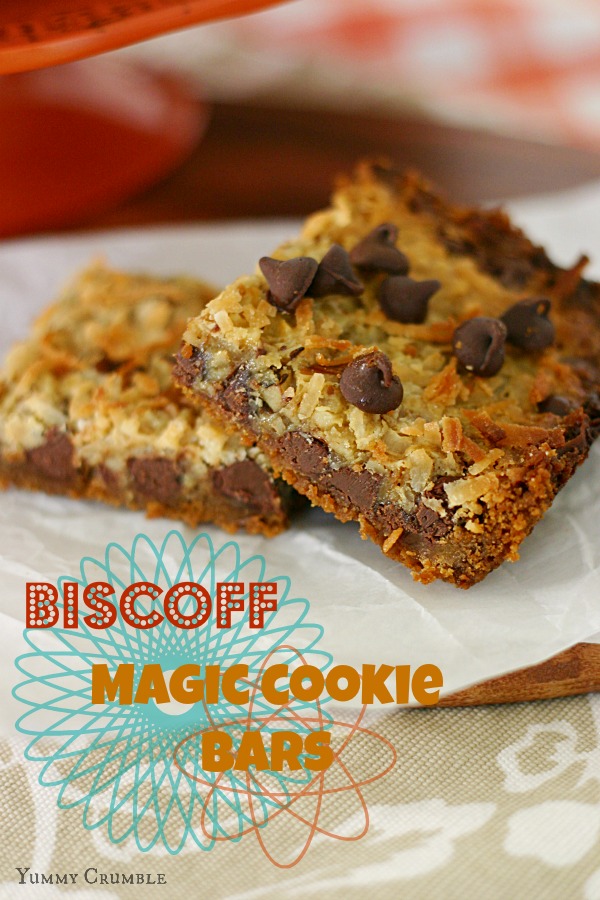 Biscoff Magic Cookie Bars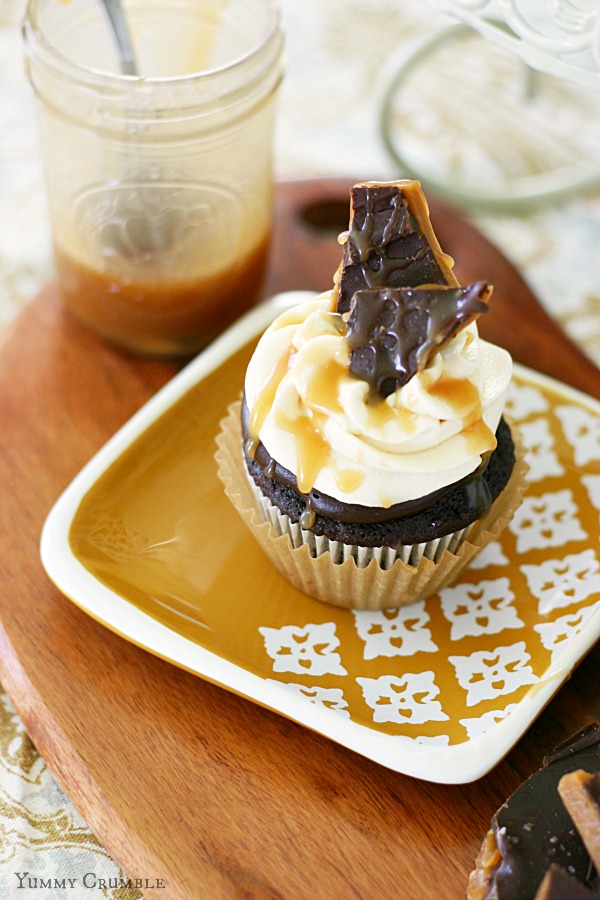 Chocolate English Toffee Cupcakes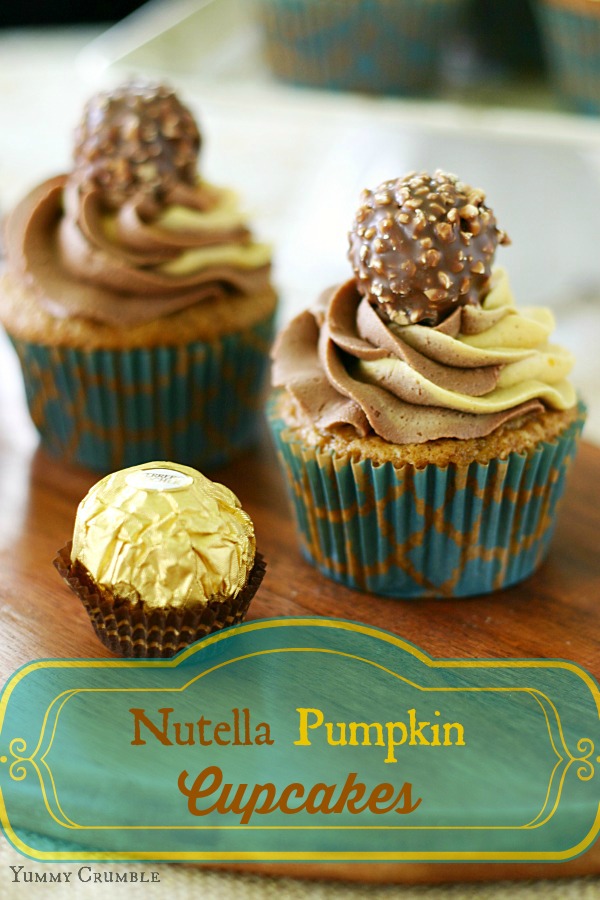 Nutella Pumpkin Cupcakes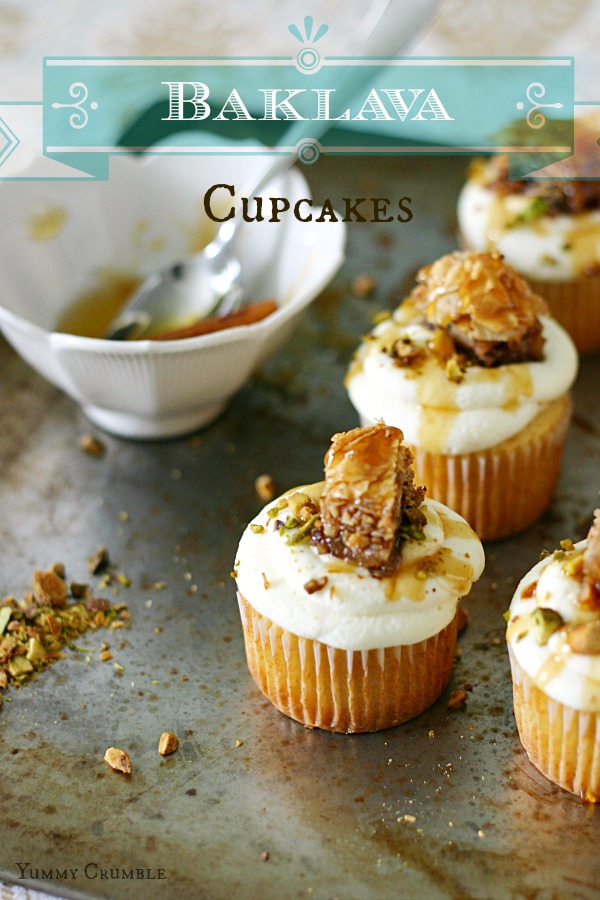 Baklava Cupcakes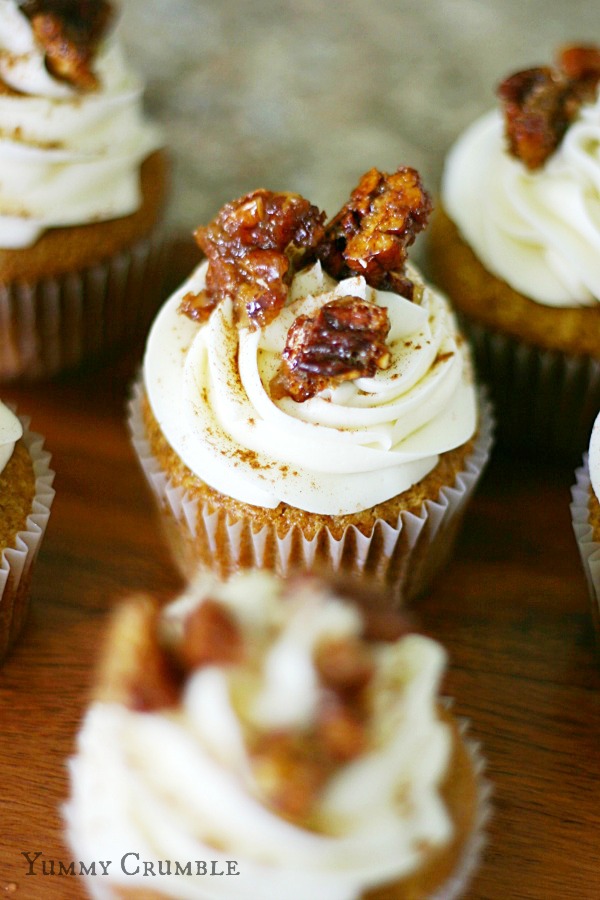 Pecan Pie Pumpkin Cupcakes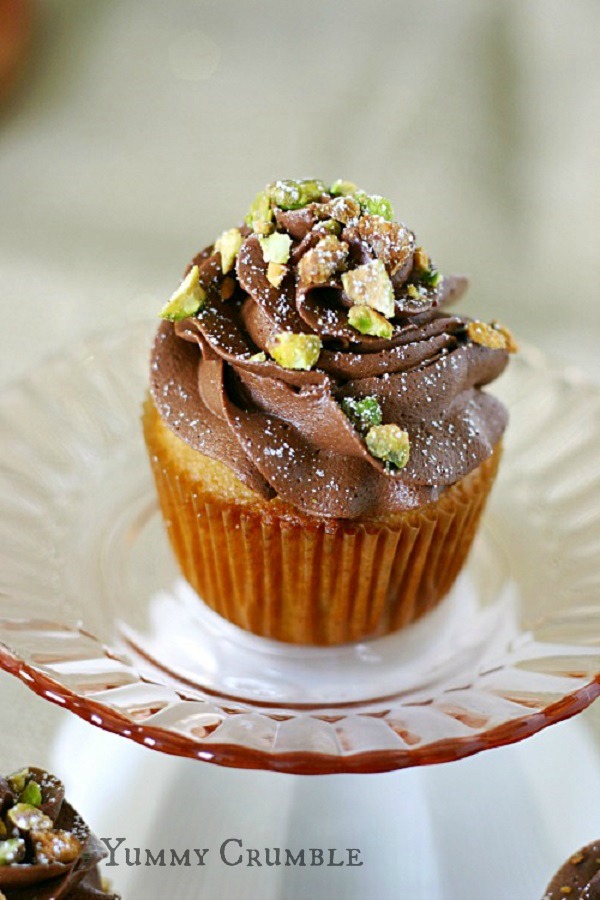 Cannoli Cupcakes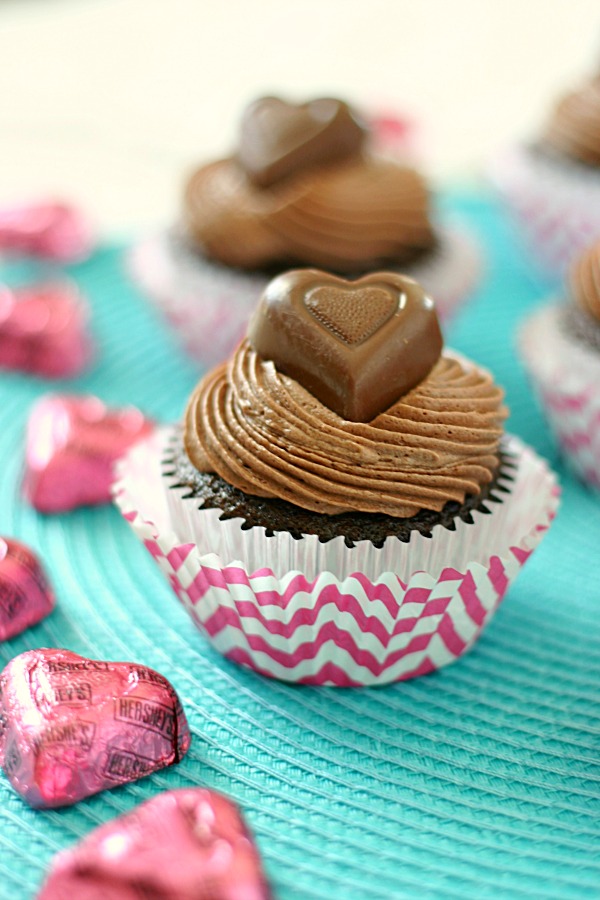 Dark Chocolate Cupcakes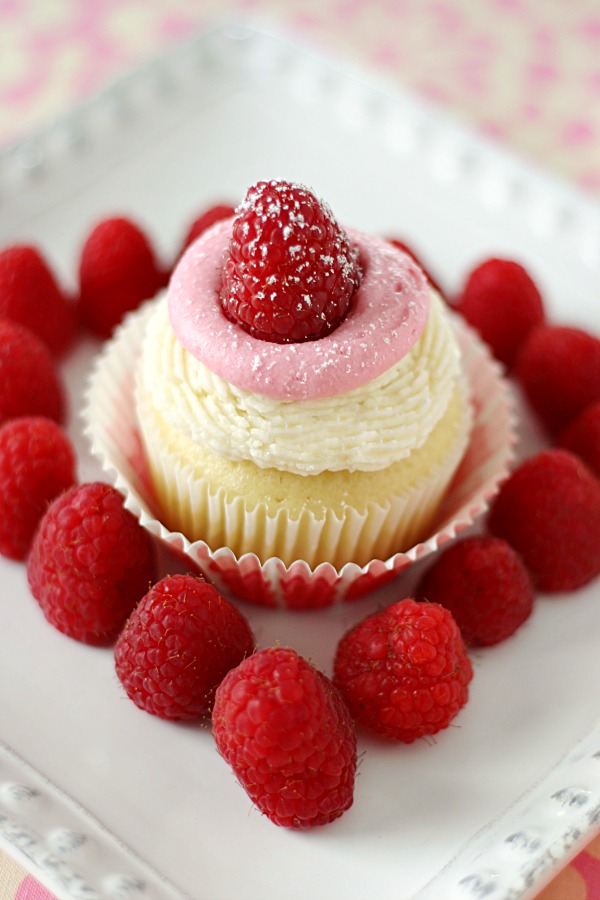 White Chocolate Raspberry Mousse Cupcakes