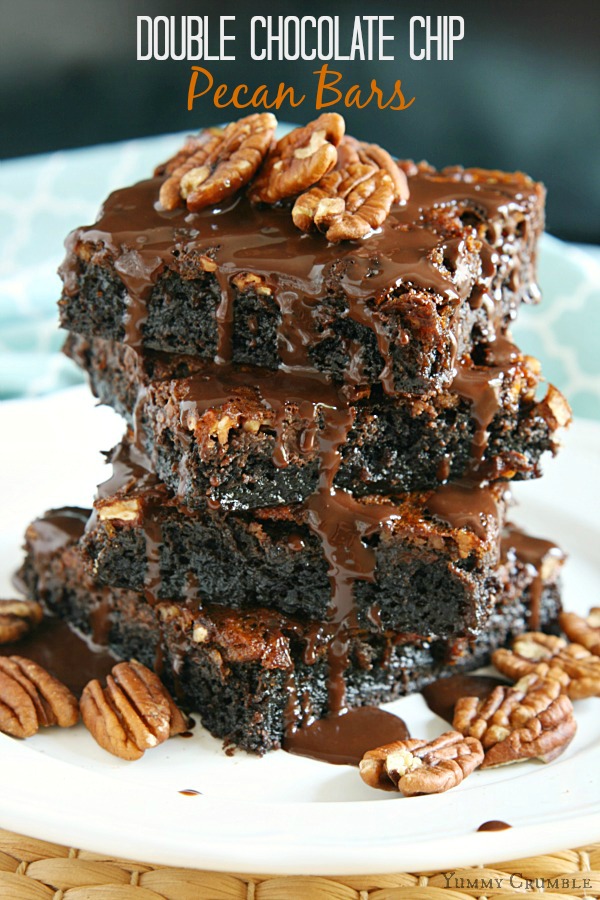 Extra chewy and full of pecans and chocolate, these Double Chocolate Chip Pecan Bars are sure to make an impression.  The easiest holiday pie ever just got even easier.  
Will you look at that.  That glistening chocolate ganache pouring down the sides of the best cake mix bars you will ever eat.  Yes!  These bars are from cake mix!  Pecan pie is one my favorite desserts during the holidays.   Notice that it's usually gone before the pumpkin pie?  At least when I'm invited to the party.  Especially if it's made with chocolate chips.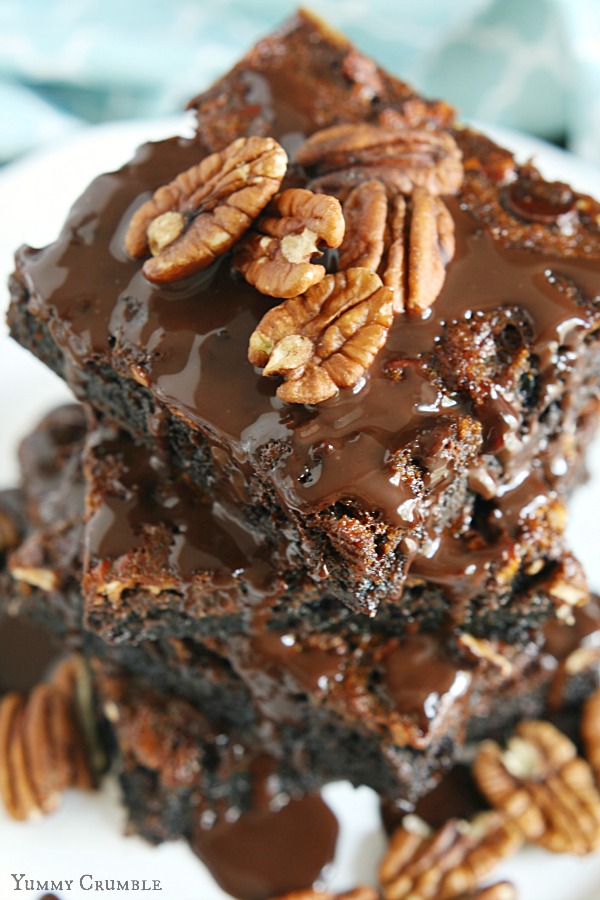 Today was a sad day.  Today was vaccination day at my son's school.  All parents were invited to come to the school to hold their child's hand and comfort them while getting their shots.  In my case, it was help hold your five year old down with three other nurses.  He's a strong little boy.  He was so terrified and soon as that needle came into sight so did all the tears.  Even though I knew it was a necessity to keep him healthy and safe, especially being in another country, nothing keeps you from the guilt once you see your little one so upset.  But the smarty pants that I am…I came prepared.  With chocolate.  As soon as it was over and he was teetering into that stage of hysteria, I waved that piece of chocolate in front of his little red face and all was forgotten.  "Oh! Chocolate!"
That's me. All day, everyday.  "Oh!  Chocolate!"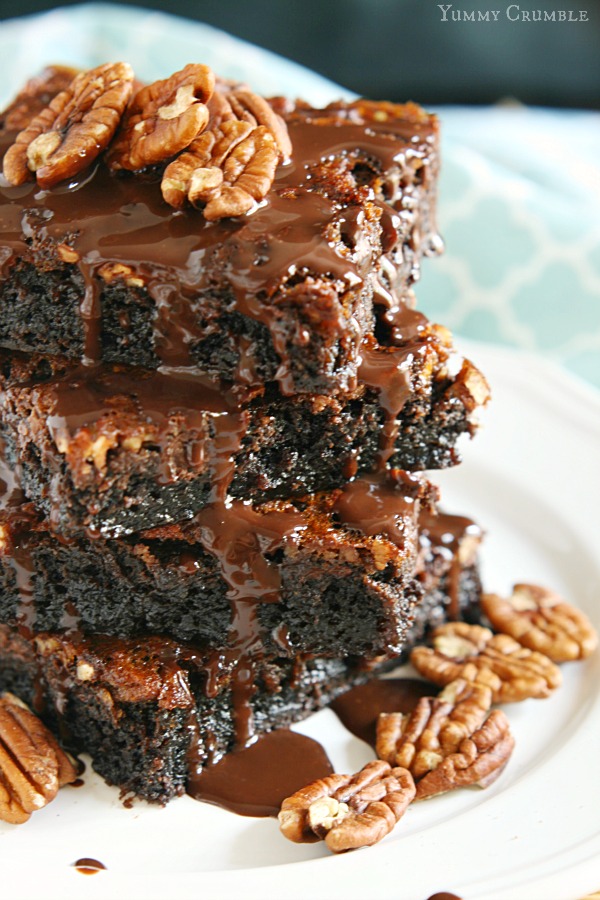 Double Chocolate Chip Pecan Bars
Ingredients
1 box chocolate cake mix
½ cup melted butter
1½ cup light corn syrup
4 eggs
½ cup dark brown sugar, packed
1 tsp vanilla
⅛ tsp salt
1½ cups chopped pecans
1 cup semi sweet chocolate chips
Chocolate ganache and pecans for decoration
Instructions
Preheat your oven to 325 F and grease and line a 9 x 13 baking dish with foil.
In a bowl, set aside ⅔ cup of the dry cake mix.
In a medium bowl, mix remaining cake mix with 1 egg and melted butter until a dough forms.
Spread the batter in the baking dish and bake for 15 minutes.
In the bowl with the ⅔ cup cake mix, whisk in the corn syrup, 3 eggs, dark brown sugar, salt, and vanilla until smooth.
Fold in the chocolate chips and chopped pecans.
Once the bars have baked for 15 minutes, pour the pecan topping evenly on top and finish baking for 35-40 minutes or until center is set.
Let cool completely before cutting into the bars.
Top with ganache and extra nuts.
 Adapted from Sisters Shopping on a Shoestring.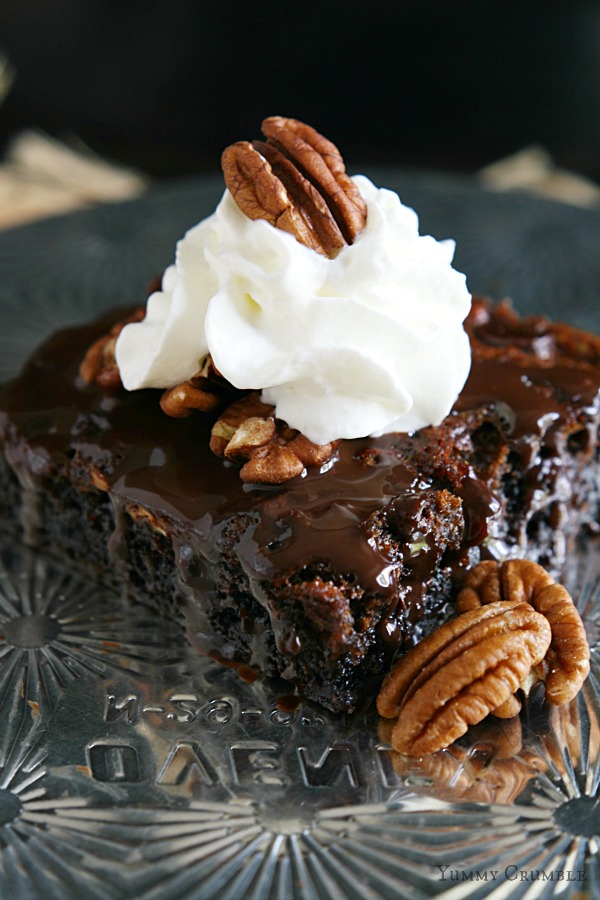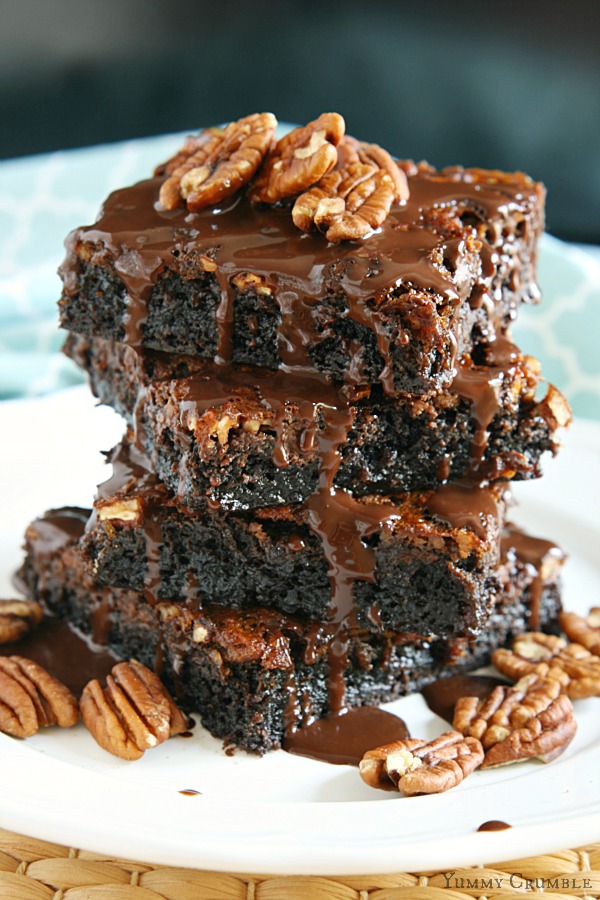 Some more perfect goodies: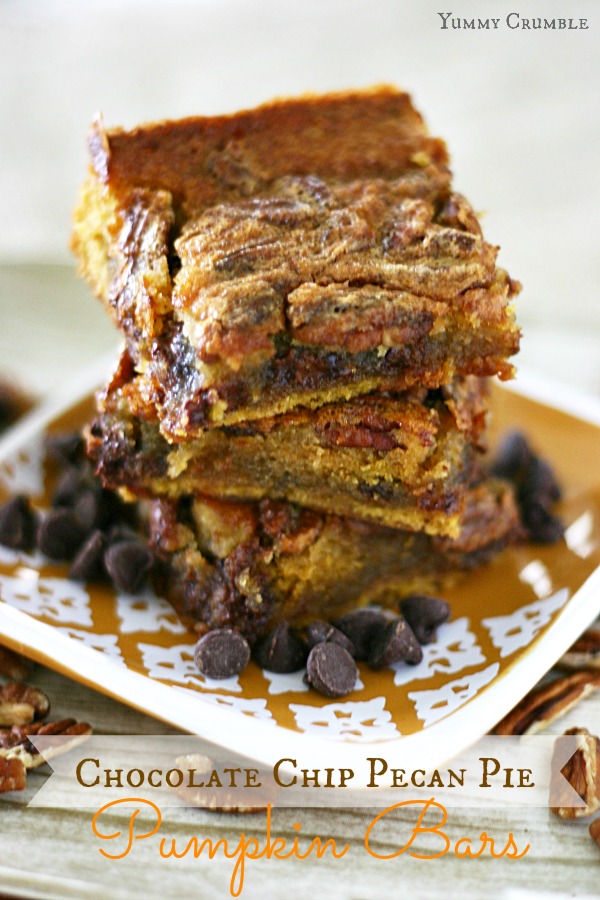 Chocolate Chip Pecan Pie Pumpkin Bars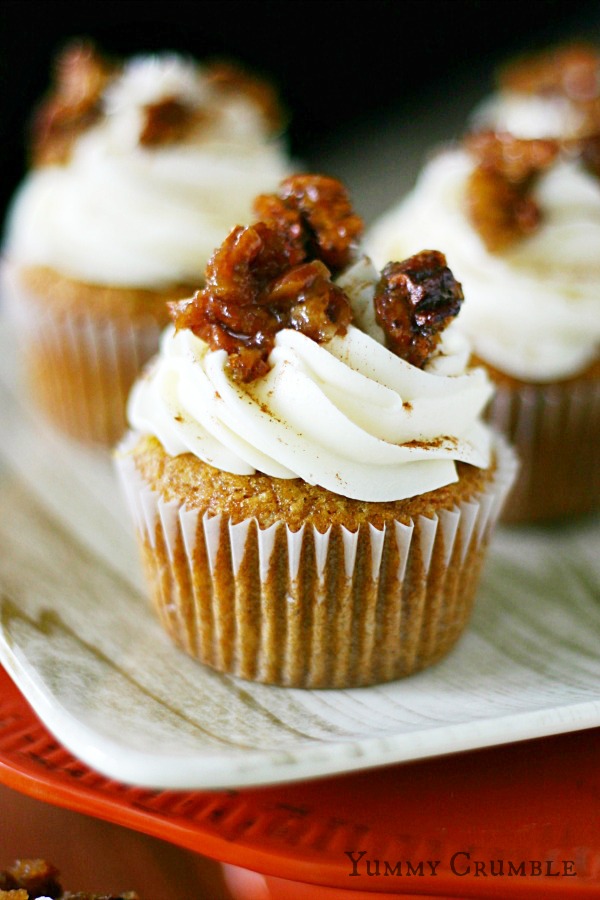 Pecan Pie Pumpkin Cupcakes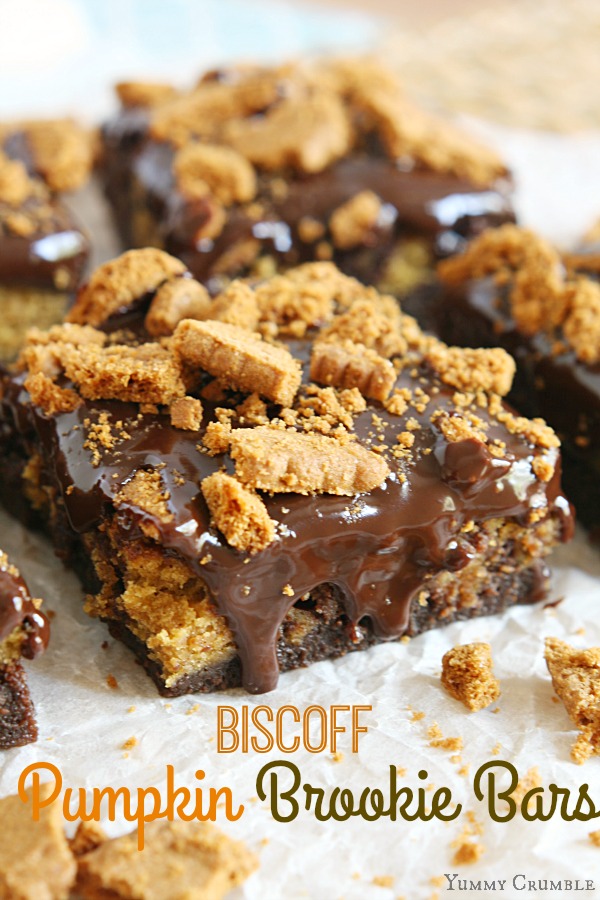 Biscoff Pumpkin Brookie Bars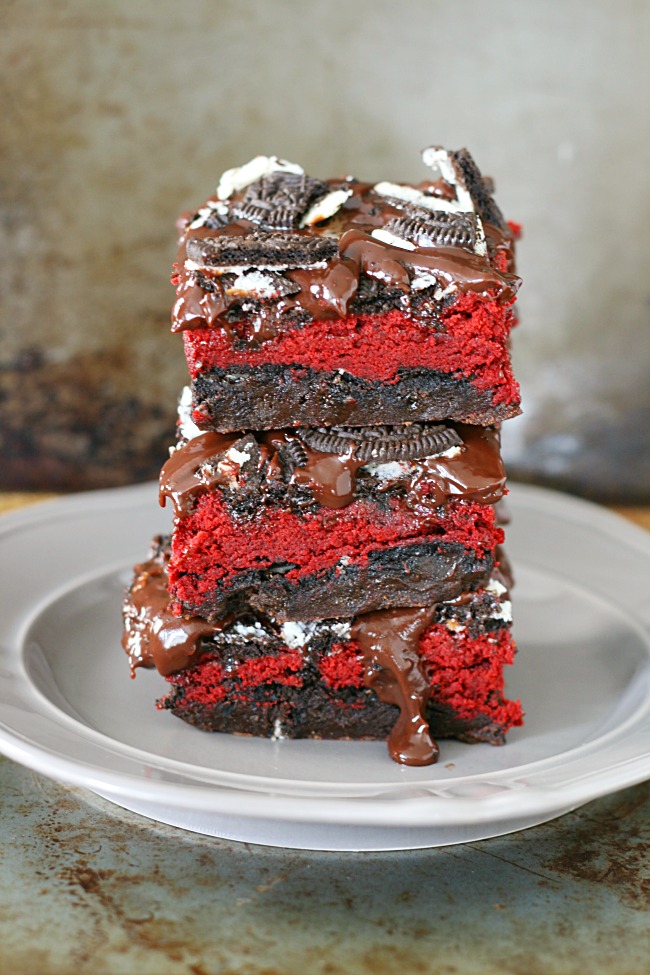 Red Velvet Oreo Brownies