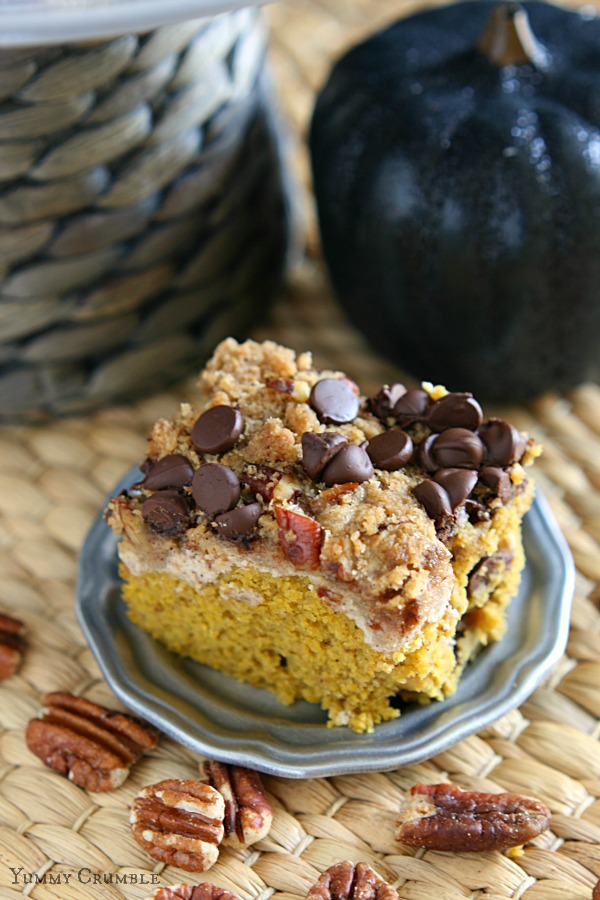 Easy boxed cake mix turned into soft pumpkin cake baked with a perfect crunchy pecan and chocolate chip streusal.  This Chocolate Chip Pecan Pumpkin Coffee Cake is so easy you'll never buy coffee cake again.
One of my best friends Jennifer came to visit me from Florida last week.  We did all the Dubai things I was too afraid to do on my own.  Like brave the chaotic streets of the Old Dubai Souks in Deira.  She is pretty much like me when it comes to shopping.  Our motto to every store employee or shop owner is "Don't talk to me".  I'm not sure if that's an American thing or a I don't have any idea how to haggle thing.  Our first mistake we made was arrive hours before the shopping rush.  No one was there but the little shop salesmen.  Is that what they're called?  Imagine Agrabah from Disney's Alladin on steroids and the only customers are two scared white girls who don't want to be talked to.  Every salesman was on us like flies on a date.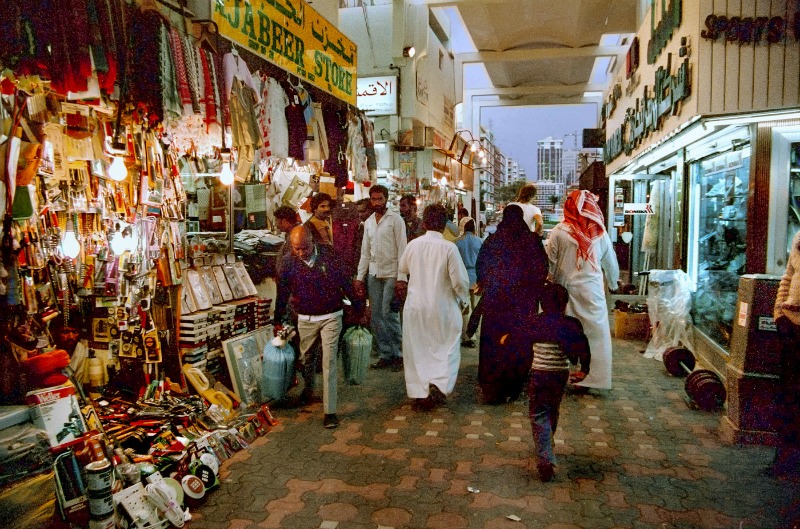 Photo credit to Smeggys
Once we got over the constant calling of "Ladies, ladies, come down this scary allyway into my dark shop to look at things you don't need", it was really interesting to see all the spices.  Oh, and gold.  Gold everywhere.  You also get to take a really cool ride across the Dubai Creek in an old abra for only 1 Dirham.  It was an exciting experience, and if you ever make it to Dubai you must try the Old Souks.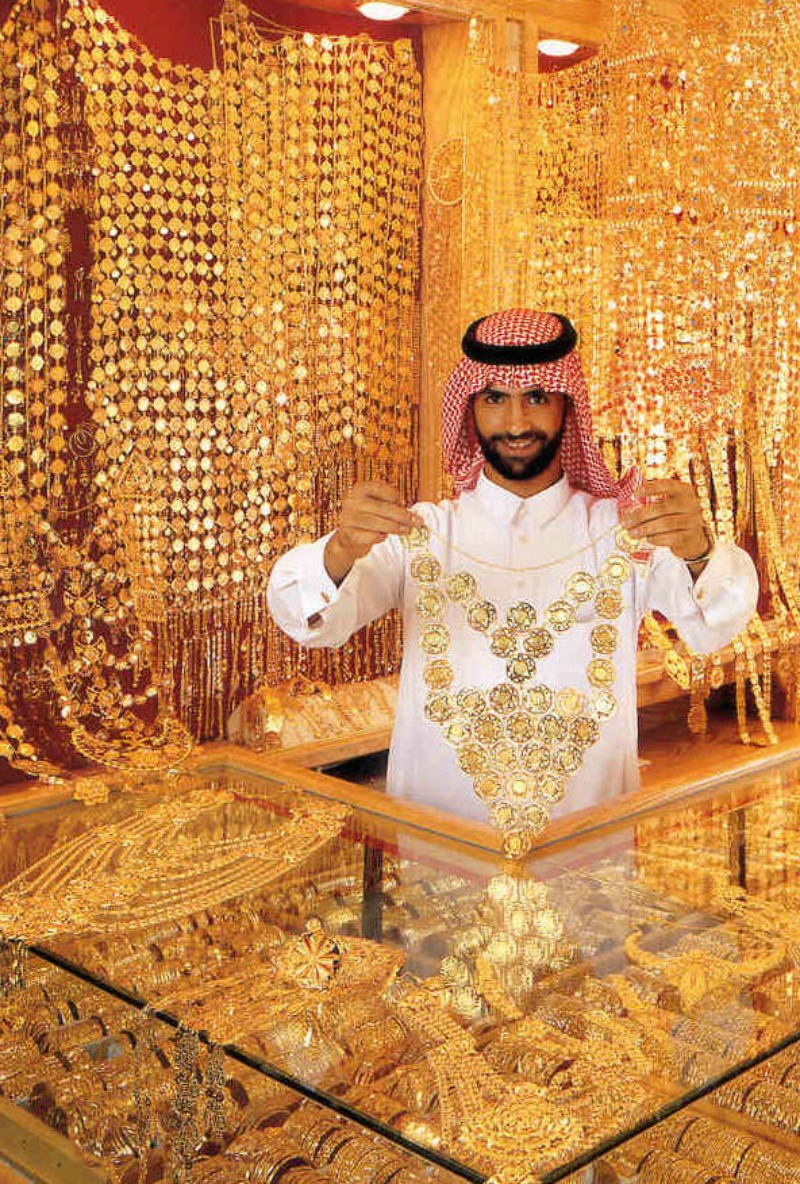 Photo credit to The Classy Traveler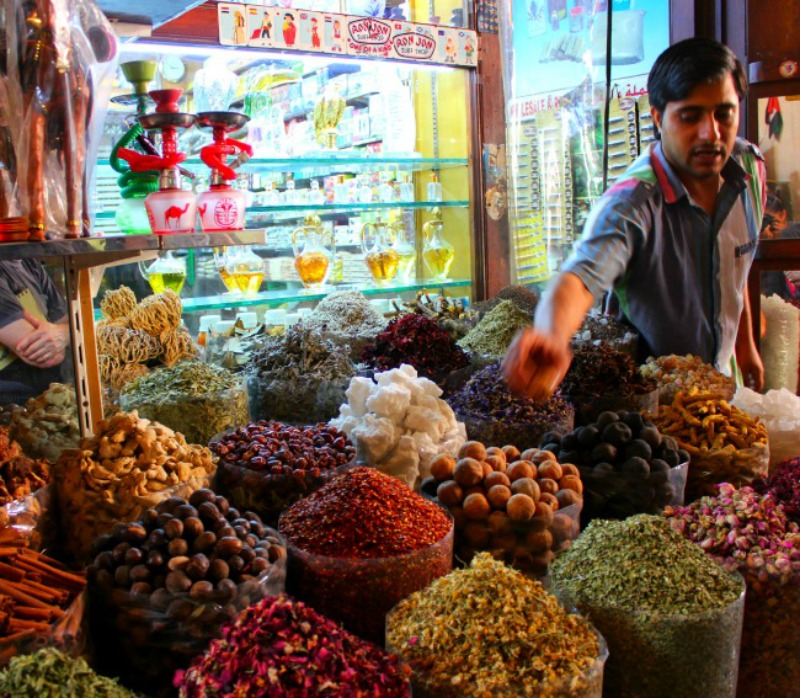 Photo credit to Canada.com
For more snapshots of life in Dubai, follow me on Instagram!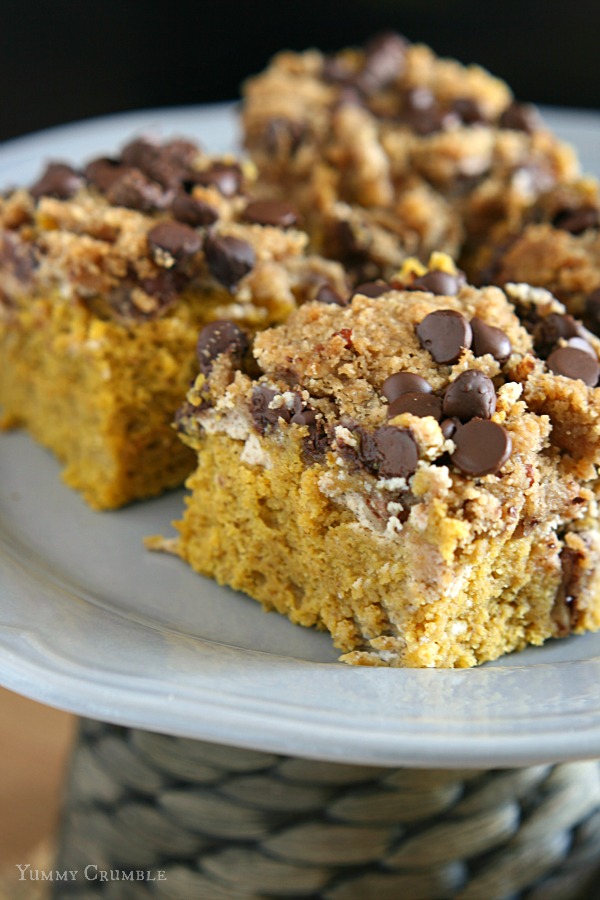 This Chocolate Chip Pecan Pumpkin Coffee Cake was the easiest and quickest dessert I've ever whipped up.  I used boxed cake mix and just added the pumpkin and spices and topped it with my favorite streusal.  It came out perfectly moist with just the right amount of spice and pumpkin.
Chocolate Chip Pecan Pumpkin Coffee Cake
Ingredients
Pumpkin Coffee Cake
1 box of yellow cake mix
1¼ cups water
⅓ cup vegetable oil
3 eggs
1 15 oz can of pumpkin
1 teaspoon ground cinnamon
½ teaspoon ground nutmeg
¼ teaspoon ground ginger
¼ teaspoon allspice or cloves
Pecan Streusal
1 cup all purpose flour
1 cup light brown sugar
½ cup softened butter
1 teaspoon cinnamon
¾ cup chopped pecans
½ dark chocolate chips
Instructions
Pumpkin Coffee Cake
Preheat your oven to 350 F and prepare a 9 x 13 inch pan by lining with foil or using cooking spray.
In a large bowl, whisk together all the ingredients for the cake and pour into the baking dish.
Pecan Streusal
In a medium bowl mix together the flour, sugar, butter, cinnamon, and pecans until it resembles wet sand.
Sprinkle streusal over the batter and top with chocolate chips. Bake for 40-50 minutes, or until an inserted toothpick comes out clean.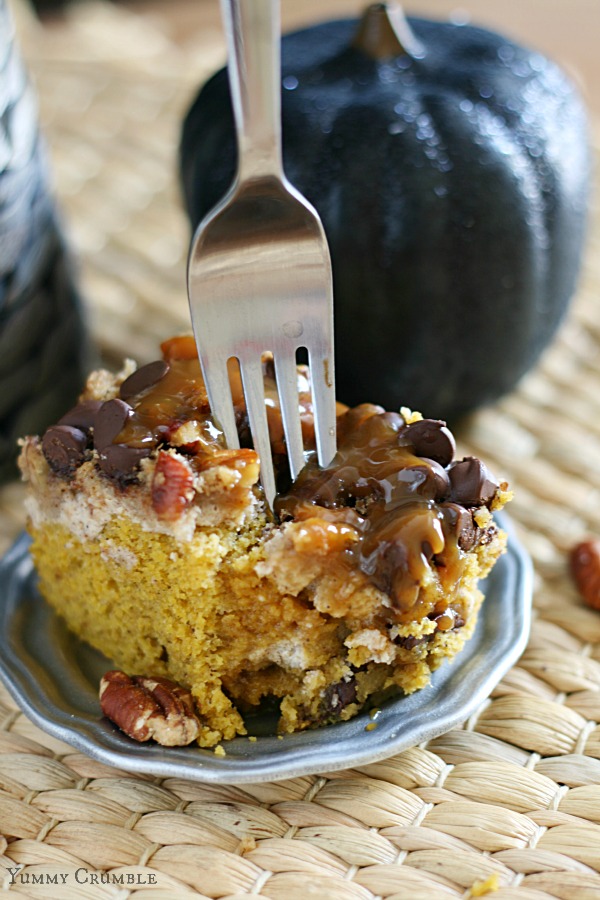 Some more fall sweets: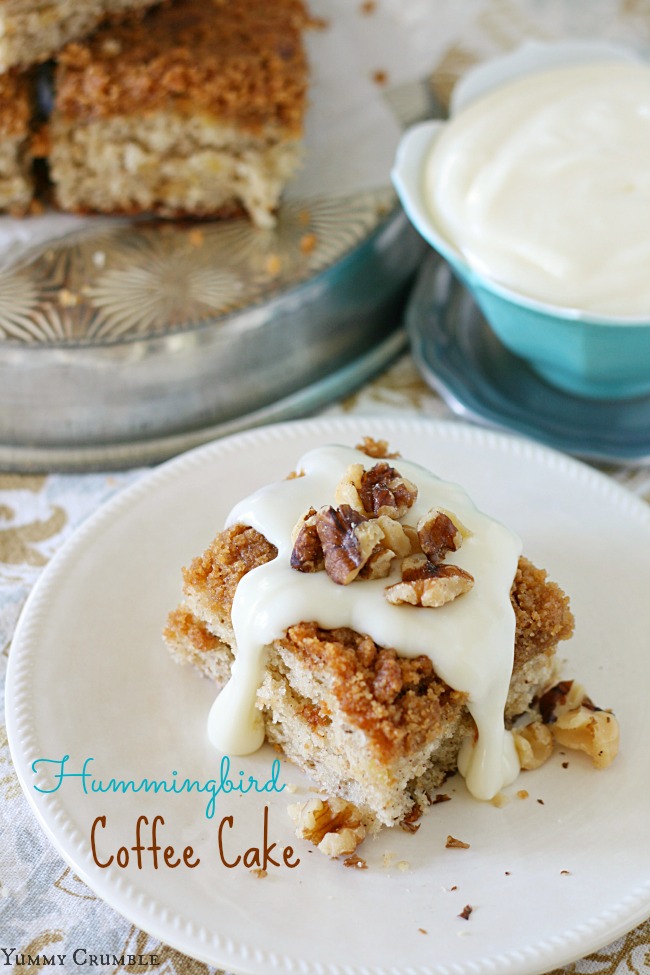 Hummingbird Coffee Cake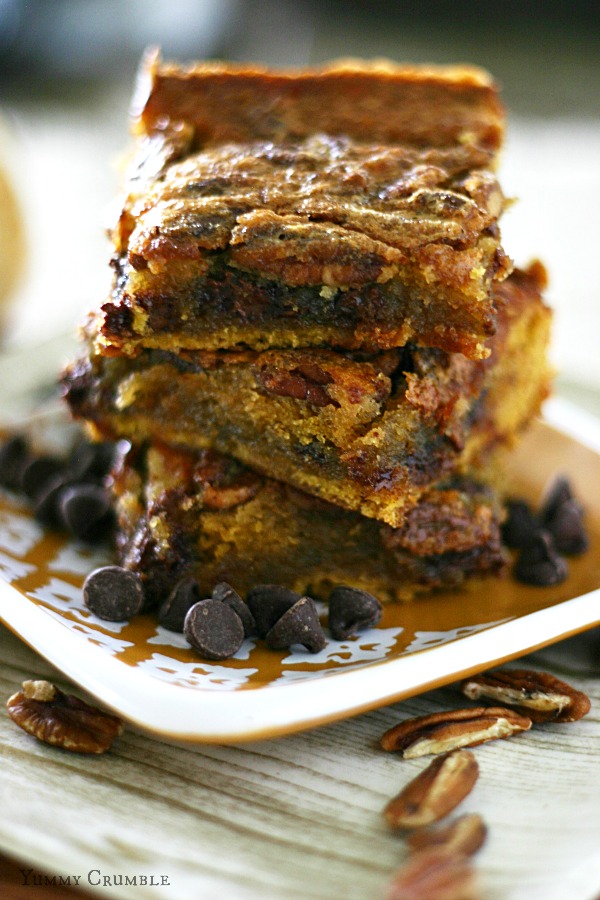 Chocolate Chip Pecan Pie Pumpkin Bars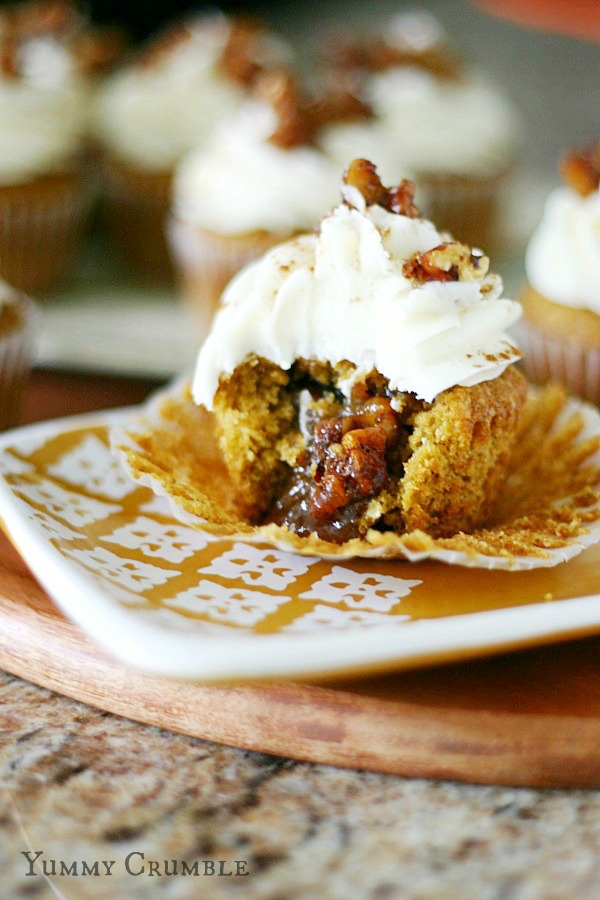 Pecan Pie Pumpkin Cupcakes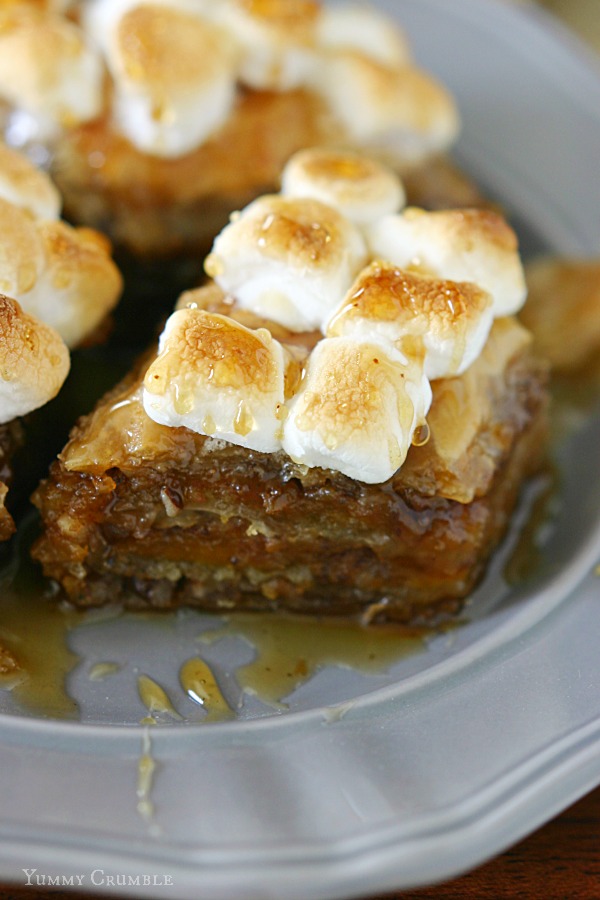 Sweet Potato Pie Baklava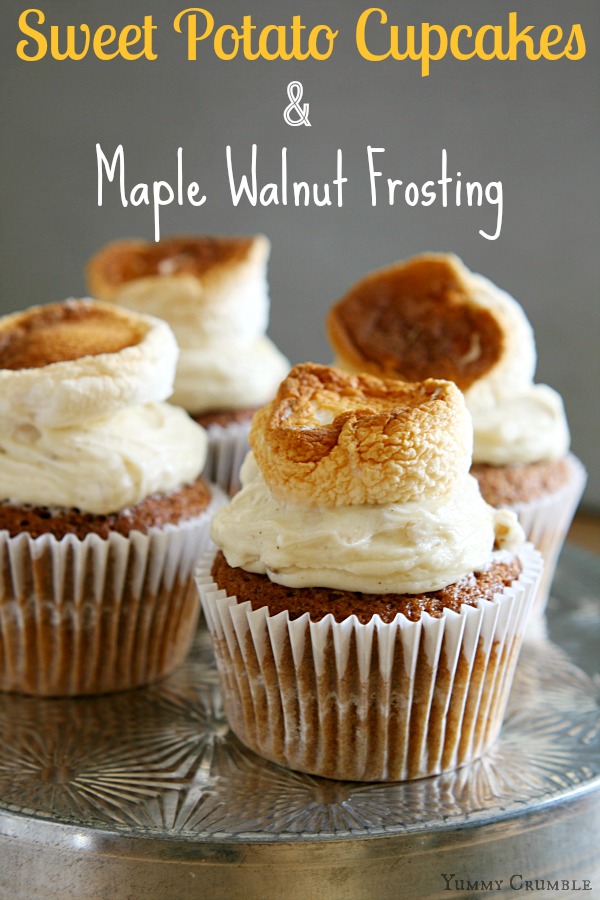 Sweet Potato Cupcakes