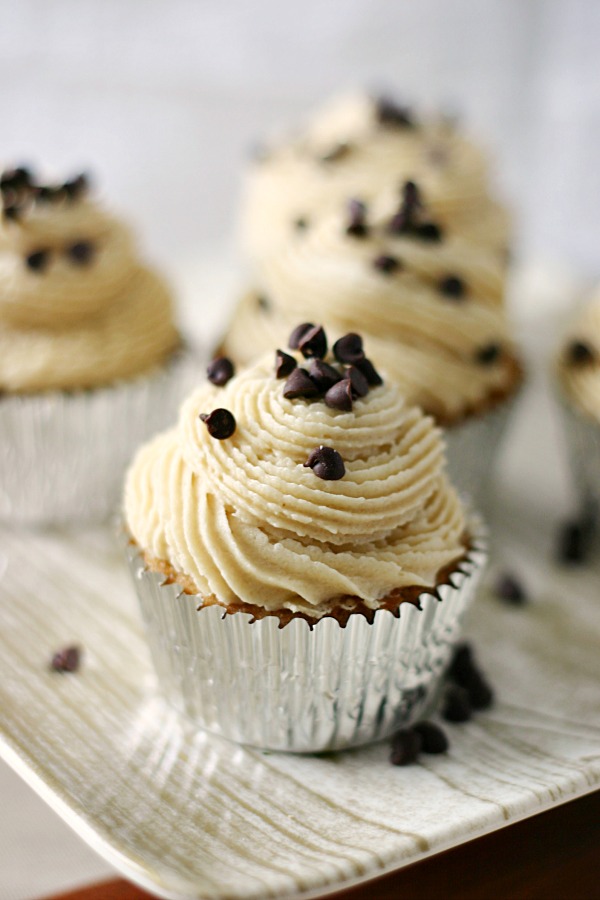 Chocolate Chip Cookie Dough Cupcakes.  Rich buttery chocolate chip cookie dough baked right in the center of these little devils.  The perfect indulgence for the girl next door.  Simple, sweet, and a little naughty!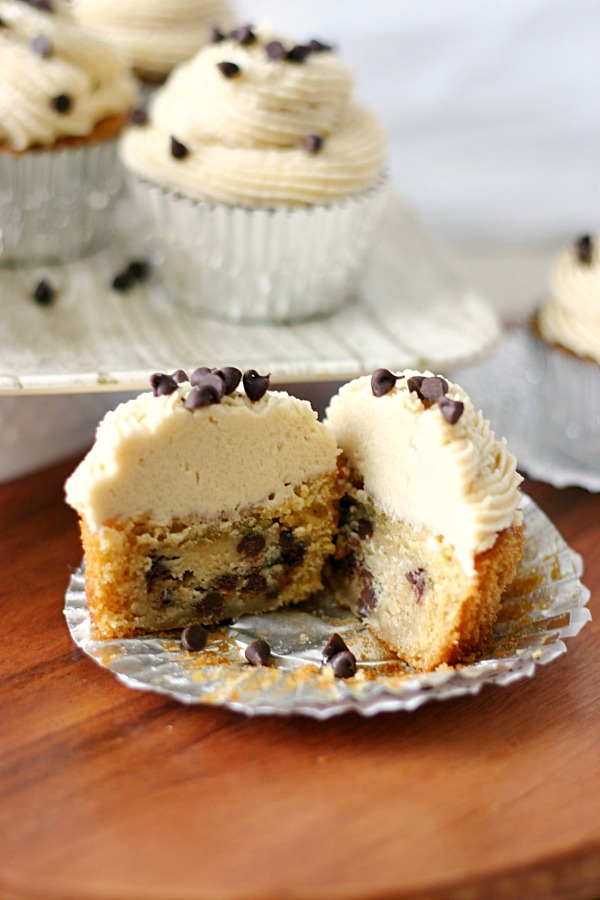 This past month has been a little insane to say the least.  Sick kids, a teething 11 month old,  9 year wedding anniversary, comic book convention, and on top of it all…buying and moving into a new home.  I've loved every minute of it.  Except for the sick kids of course!  I can't tell you how many times I've heard, "When are you bringing cupcakes to work again?"
That makes my heart smile.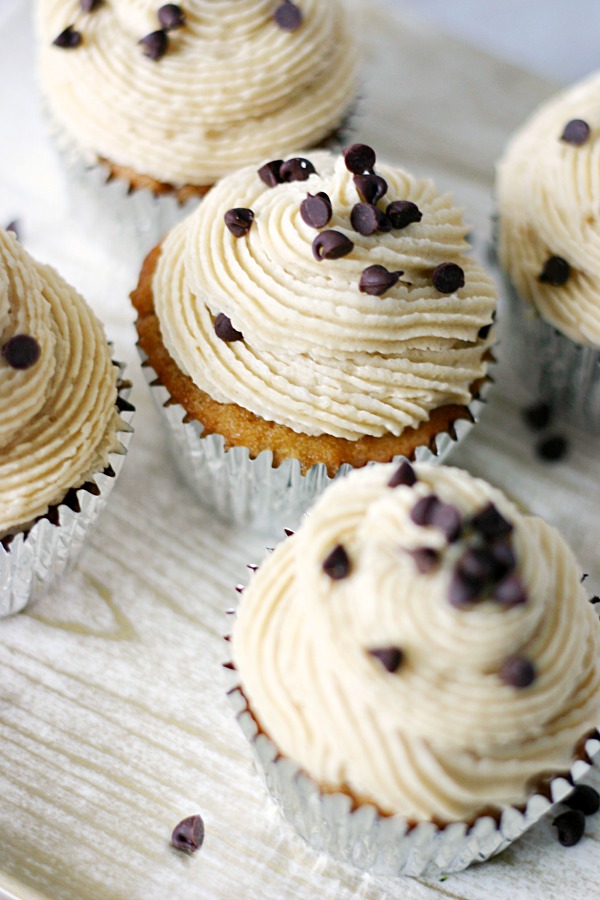 So to kick off the blog again, I'm showcasing some outrageously addictive Chocolate Chip Cookie Dough Cupcakes.  Talk about sinful.  These little cupcakes look unassuming, even innocent.  Until you take that first bite, and you think to yourself "Holy crap, I'm in trouble."
The recipe comes from Kevin and Amanda and they post some great photos that show a step by step process.  Pictures make everything easier!