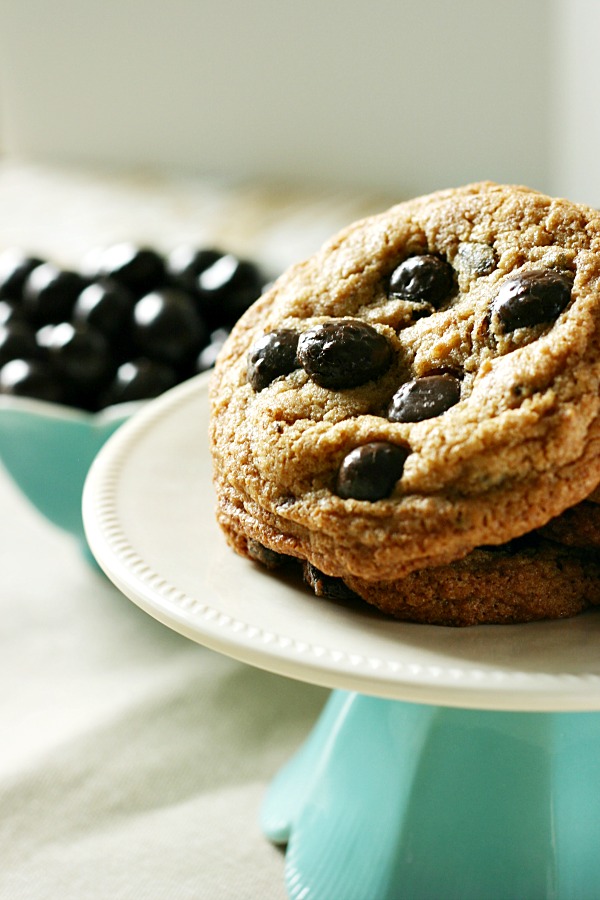 For Christmas I got lots of goodies.  A wonderful Ninja food processor, cookbooks, baking utensils, and comfy pajamas.  One of my favorite gifts from my mother was a huge bag of Brookside pomegranate fruit pieces covered in dark chocolate.  These are so rich and so good it made me wonder if I could use them to give chocolate chip cookies a nice little twist.  Hmmmm…chewy pomegranate chocolate chip cookies.  Sounds good to me!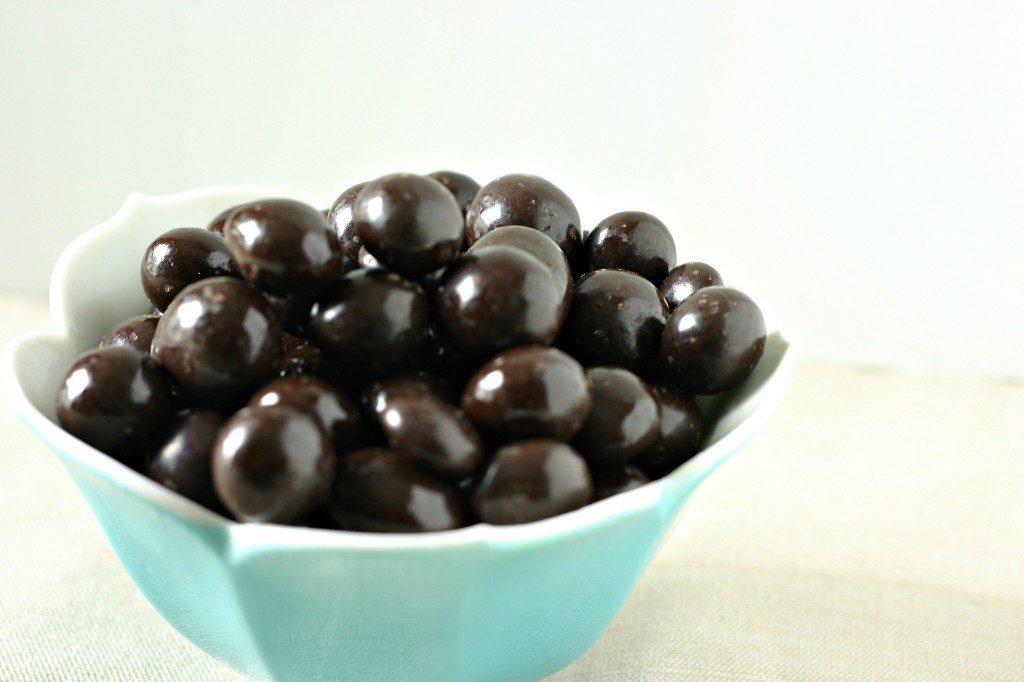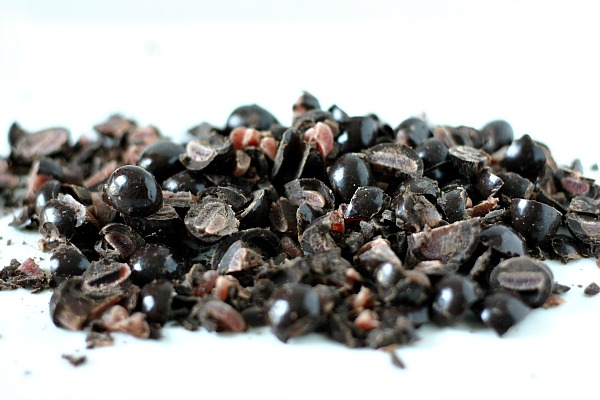 The candies are rather large so I chopped them up so they would distribute evenly in the dough.  In addition to a heaping two cups of chocolate chips, I added the cup of chopped chocolate covered pomegranate pieces.  Even after baking, the pomegranate stayed nice and chewy.  I also used whole wheat flour to give it a nice texture as well.  These pomegranate chocolate chip cookies are full of antioxidants and super indulgent.  It takes a little bit of the guilt away.  Just a little bit.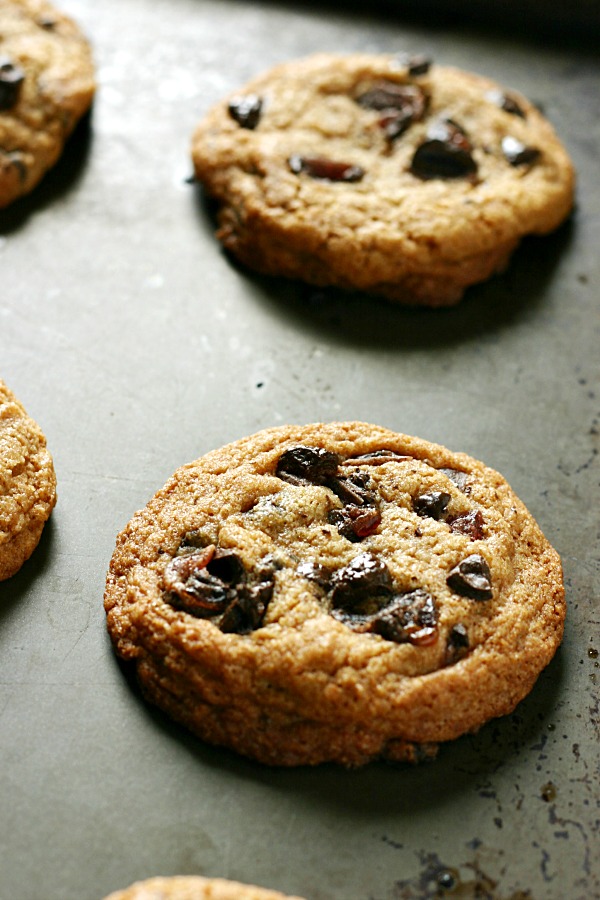 Chewy Pomegranate Chocolate Chip Cookies
Ingredients
2 1/4 cups all purpose flour
1 tsp baking soda
1/2 tsp salt
1 cup softened butter
3/4 cup sugar
3/4 cup firmly packed brown sugar
2 tsp vanilla extract
2 eggs
2 cups dark chocolate chips
1 cup chopped dark chocolate pomegranate pieces
Instructions
Preheat oven to 375.
Combine flour with baking soda and salt in medium bowl. Set aside.
Cream together butter and sugars.
Add eggs one at a time and vanilla.
Gradually mix in flour.
Stir in chocolate chips and chopped chocolate pomegranate pieces.
Drop by tablespoons onto cookie sheet.
Bake 10-12 minutes or until golden brown.
http://yummycrumble.com/chewy-pomegranate-chocolate-chip-cookies/
Recipe adapted from Ghirardelli Chocolate Chip Cookie Recipe.