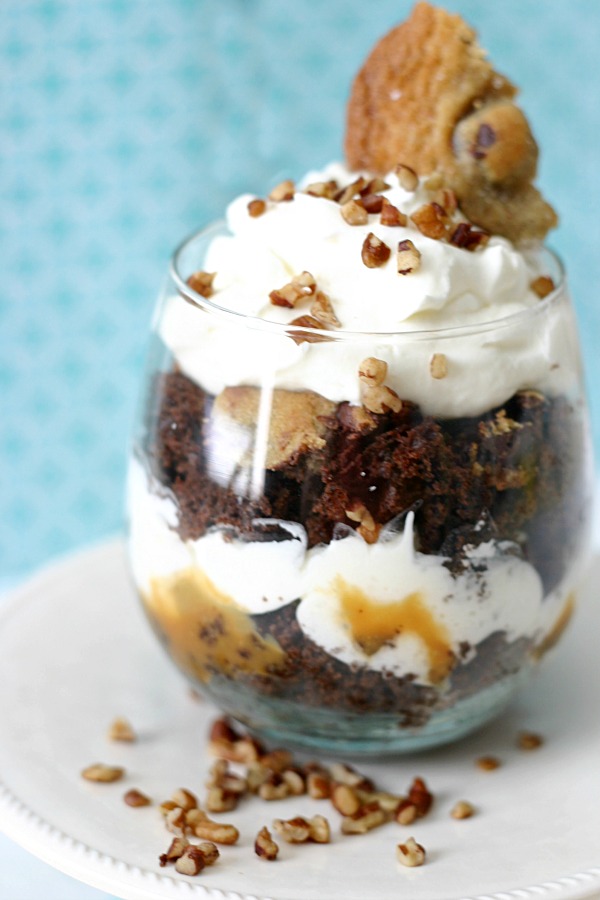 If you're a baker you most likely have a few leftover chocolate chip cookies or cupcakes that never made it to the frosting stage.  Sure, you could just pick at them until they're gone, bring them to the office for your coworkers to devour, or freeze them for another day.  Instead of gingerly snacking on the rest of the leftovers throughout the week, I decided to stuff my face right now with an incredibly easy and super gooey delicious mash up.  I used some leftovers from my Chocolate Alfajor Cupcakes and some of my Caramel Triple Chocolate Chip Cookies.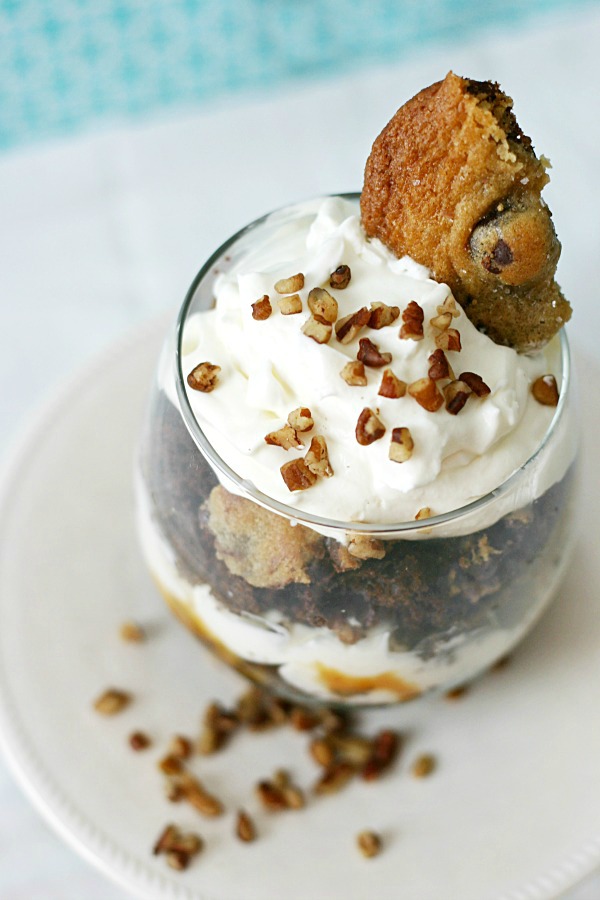 Like I said, it was ridiculously easy to throw together.  This would be great if you have guests coming over for dinner and wanted to serve a nice little treat at the end.  It presents itself beautifully and looks like there was quite a bit of effort put into it.  Little do they know, its just some leftover goodies layered with caramel and whipped cream.
"Here madame, is your dessert made of my leftover cookies that were about to expire. Enjoy."
No one has to know right?