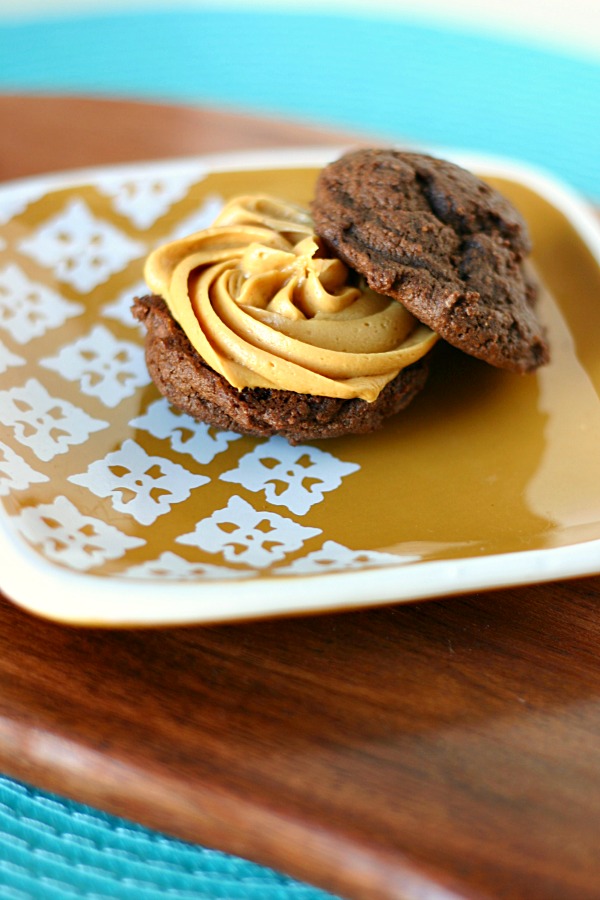 Double Chocolate Chip Cookies with dulce de leche frosting.  Warm caramel flavor mingles with dense dark chocolate in these delectable cookie sandwiches.
So I couldn't stay away from my love for too long.  I dabbled in some white chocolate (aka naked chocolate) recipes, hit up on some strawberry and raspberry desserts, and dove into lemon paradise, but it's so nice to come back to my one and only.  All my co-workers know my undying love for chocolate.  Every single day I pack a little zip lock bag full of dark or semi sweet chocolate chips.  You know, in case of an emergency.  I eat some at every meal.  Not lying.
Breakfast, lunch, and dinner baby.
Oh, and second breakfast.  Don't forget second breakfast.  And Elevenses.