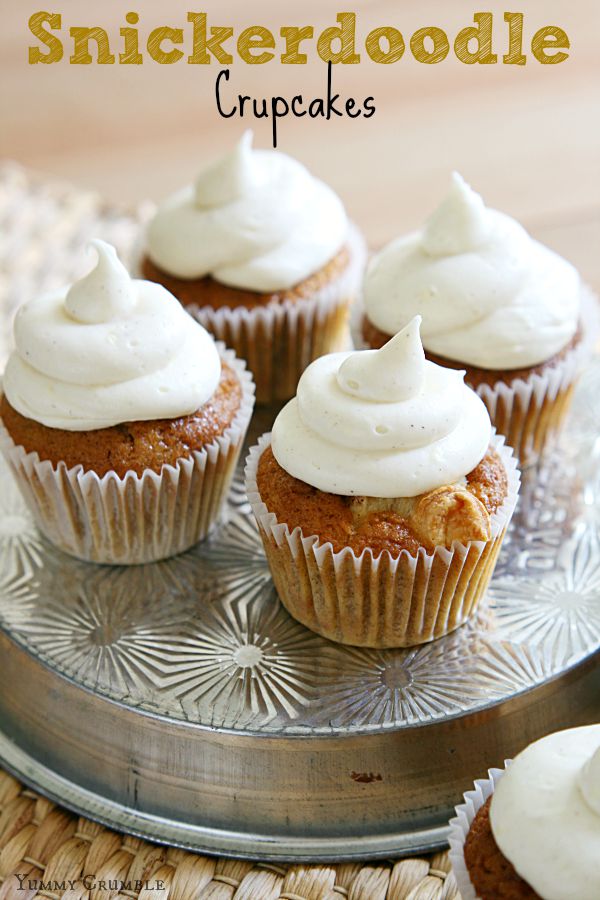 Soft cinnamon sugar cupcakes with a hidden surprise!  A luscious croissant baked right in the cupcake and topped with cinnamon cream cheese frosting.  These Snickerdoodle Crupcakes are easily my new favorite mash-up dessert!
I'm so excited about these.  Yes, I often get excited about baked goods, but these are awesome!  Think of a soft snickerdoodle cookie combined with a buttery croissant, then smothered in cinnamon cream cheese frosting like a cinnmon roll.  Best breakfast ever, right?
I've always loved the idea of hybrid desserts or dessert mash-ups.  There's  of course the coveted cronut, the cruffin (burglars even broke in and stole the recipe!), and also the Brookie.  I even morphed sweet potato pie into baklava.  It was a memorable experience.  Just a quick shout out…one of my favorite bloggers wrote all about mash-ups.