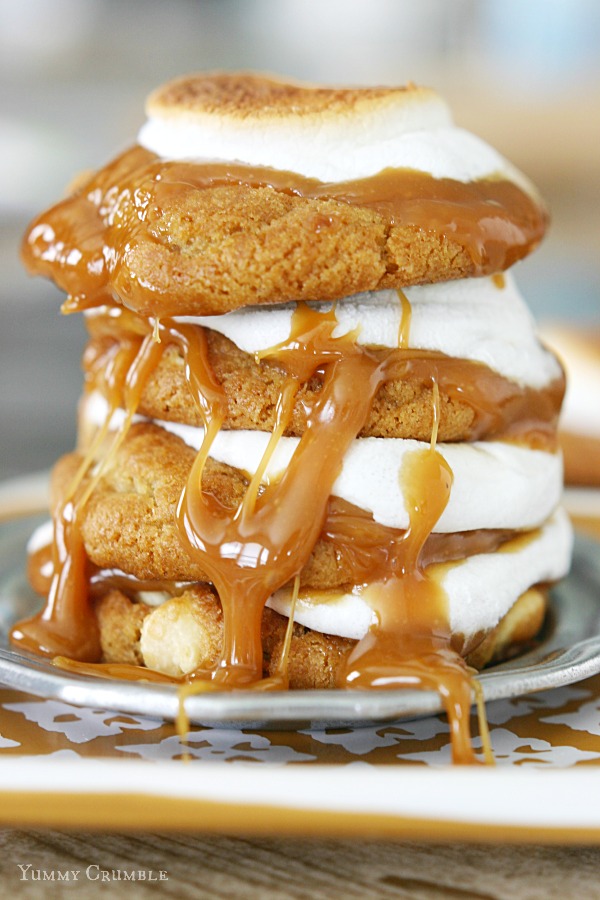 Chewy and dense white chocolate chip cookies smothered in salted caramel sauce and topped with a toasted marshmallow.  The ultimate holiday drink in cookie form!  Warm up tonight with these Caramel White Hot Chocolate Cookies.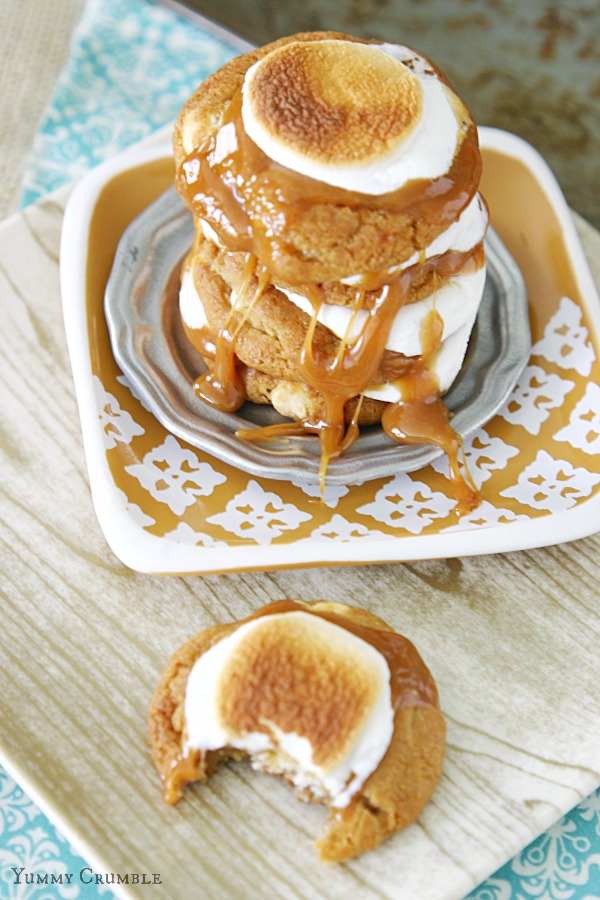 Just like one of my favorite Christmas songs, It's definitely beginning to look a lot like Christmas.  The Perry Como version of course.  As soon as Target gets their Christmas goodies up in the back of the store,  my insides squeal like a little girl.  This time of year is absolutely perfect.  Except for one thing.  No snow here in Orlando.  Bummer.  No snow equals no toasty hot drinks made of dreams.  Also known as hot chocolate.  So…I did what any sugar fiend would do!  I made hot chocolate into a cookie!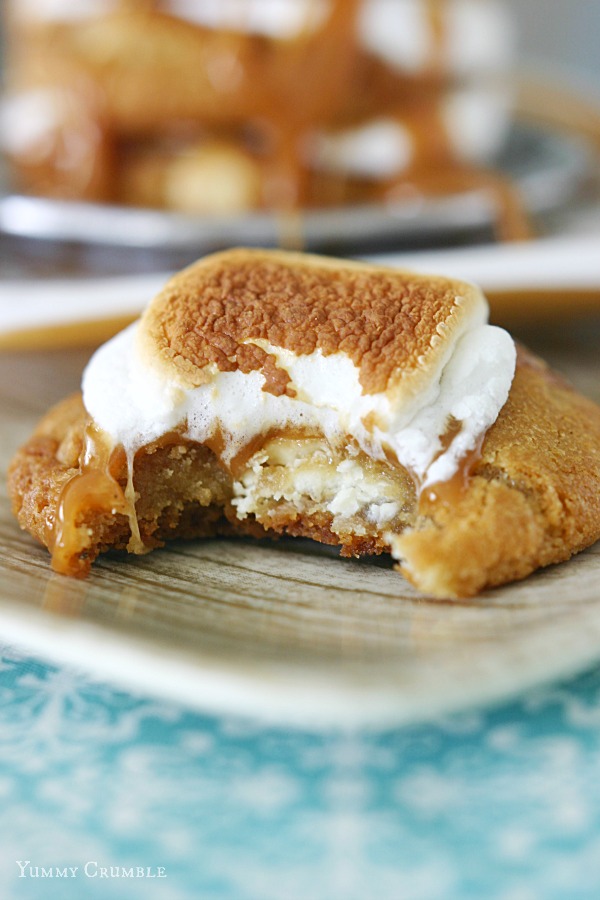 In all the excitement of my bright (and original for sure) idea, I googled hot chocolate cookies just to check.  A bazillion different versions came up.  Boo.  This seems to happen a lot, but after reading a post over at Love From the Oven I said to myself, "To heck with originality!  If it tastes good make it and share it!"  But since I'm scared of the recipe blogging police, I shook things up a bit.