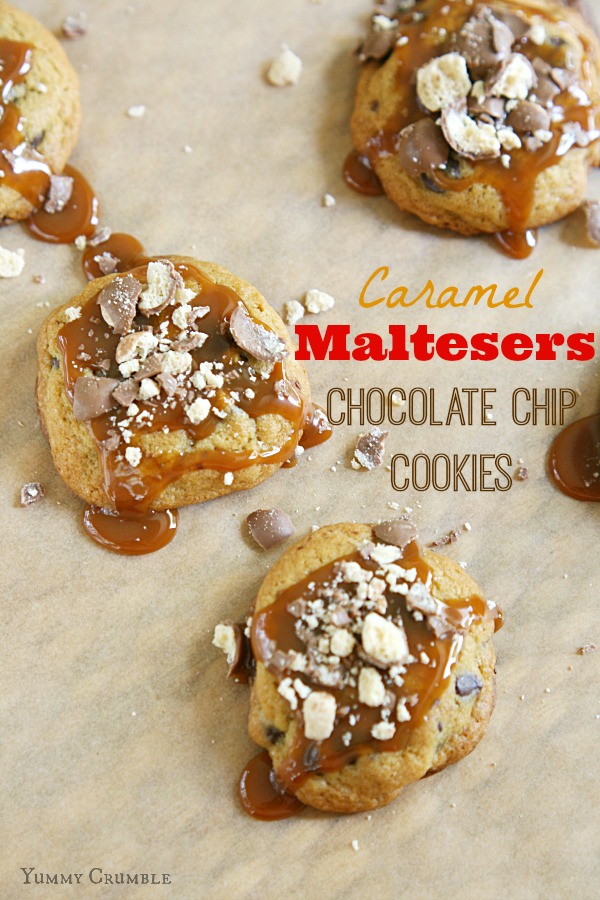 My favorite chocolate chip cookie kicked up a notch with a messy drizzle of gooey caramel and a generous helping of crushed Maltesers Candies.  You're welcome.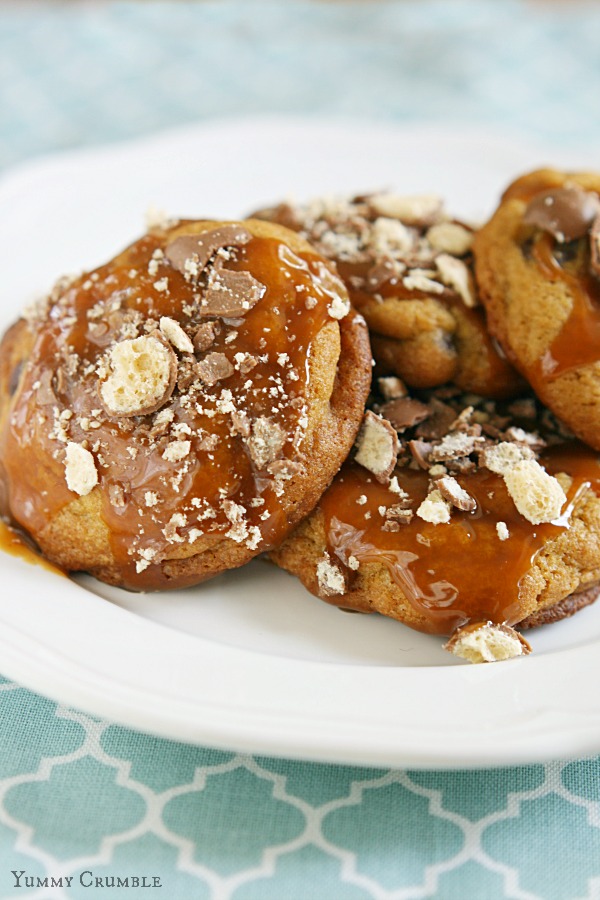 You know what's super terrifying in Dubai?  Not the camels that have been known to bite fingers off, or spread MERS among happy and oblivious tourists.  It's not even the 12 types of venomous snakes found here.  It's the insanely dangerous drivers.
Here's a scary fact:  Everyday an average of 2 people are killed on the roads here.  Everyday!
 When I first started driving here I literally had to pack extra pants from all the "Omigod, he's coming into my lane and I have no where to swerve!" moments.  Don't get me started on their roundabouts.  Please for the love of God, send some Dutch people over here to teach everyone how a roundabout works!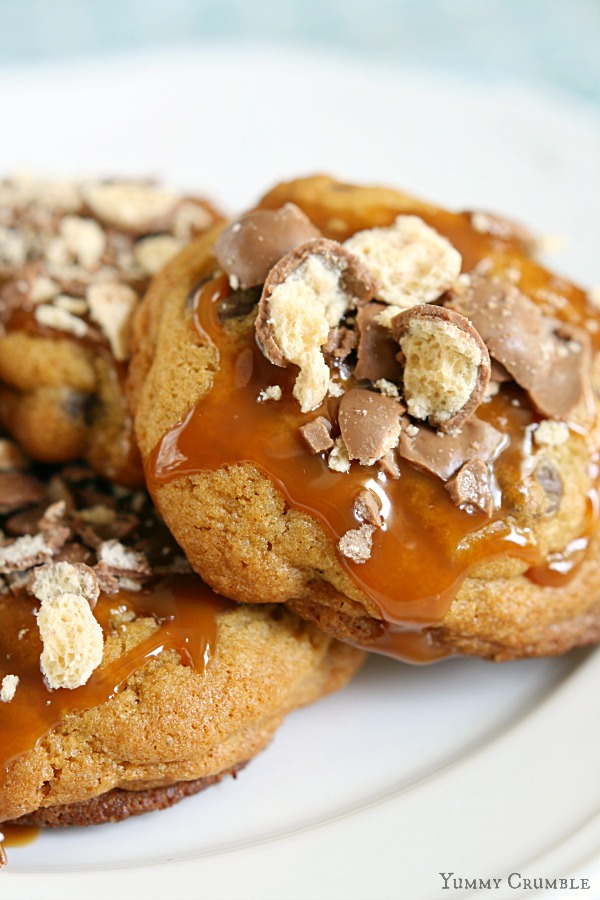 I think I have figured out why they drive so insanely fast though.  When you're driving on a major highway and miss your exit, you think "No biggie.  I'll just grab the next exit, swing a u-ey, and be on my way."  Nope.  Not in Dubai. You have to drive about 2 miles out of your way to find a underpass just to go the opposite way you were driving.  Then when you find yourself driving back to where you missed your exit, guess what?  There's no @#&! exit on that side.  So now you have to drive another 2 miles for another magical underpass, and by that point you've lost 20 precious minutes of life to the Dubai road system.  People are driving like maniacs because they're trying to get back that 20 minutes.  Or they're just crazies.  The plus side?  You learn your way around Dubai real quick because you vow to yourself you will NEVER EVER miss an exit again.
Let's talk about these Caramel Maltesers Chocolate Chip Cookies though.  I would totally give up 20 minutes of life for these.  I actually did.  I ended up eating so many I camped out on the sofa and watched the Disney Channel with my kids.  Because I didn't want to search for the remote.  A cookie overdose will totally do that.
Caramel Maltesers Chocolate Chip Cookies
Ingredients
2¼ Cups unbleached flour
1 teaspoon baking soda
1 teaspoon salt
1 cup butter, softened
¾ cup granulated sugar
¾ cup packed dark brown sugar
1 teaspoon vanilla extract
2 large eggs
2 cups semi sweet or dark chocolate chips
Salted caramel sauce
Crushed Maltesers Candy
Instructions
Start by preheating your oven to 375 F and lining a cookie sheet with parchment paper.
In a large bowl, beat together the sugars and butter until light and fluffy.
Add one egg at a time, mixing well after each egg. Add vanilla extract.
Mix in flour, baking soda, and salt.
Fold in chocolate chips.
Drop rounded tablespoons on the cookie sheet and bake for 9-11 minutes.
Let cool a little before drizzling with caramel and crushed maltesers.
Notes
Adapted from Toll House Cookies
And another you're welcome for these: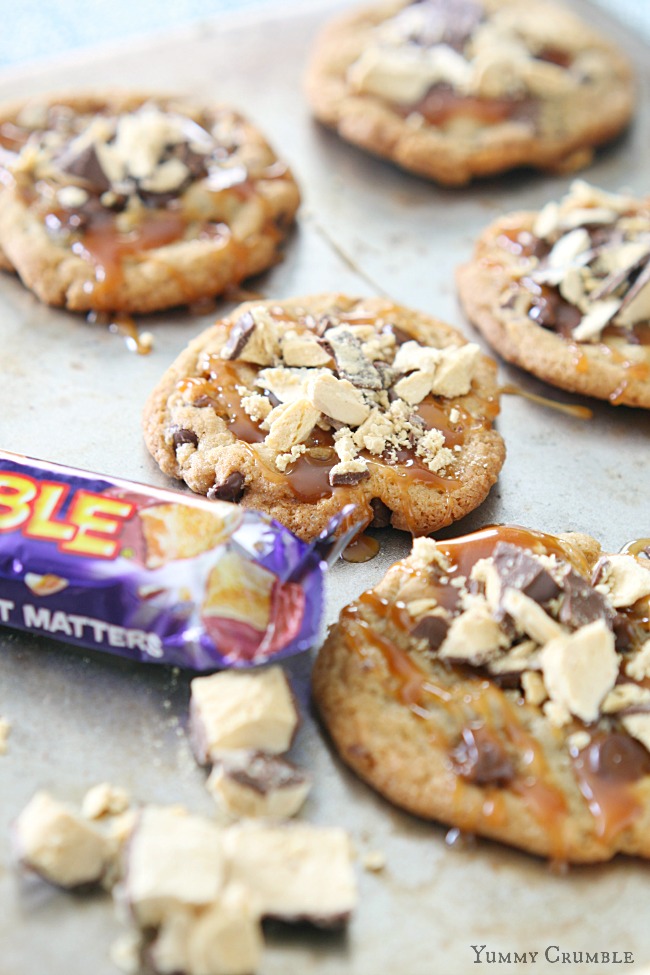 Caramel Violet Crumble Chocolate Chip Cookies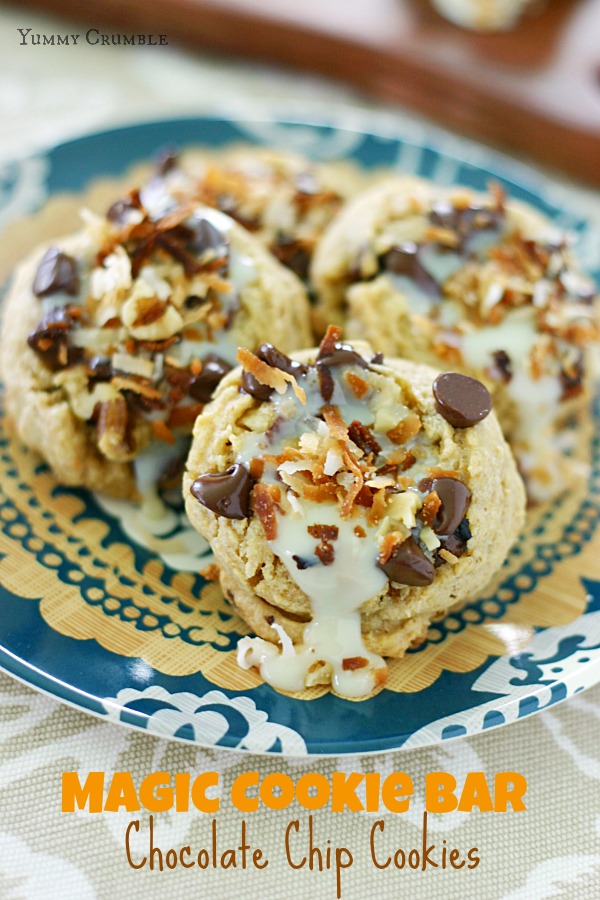 Magic Cookie Bar Chocolate Chip Cookies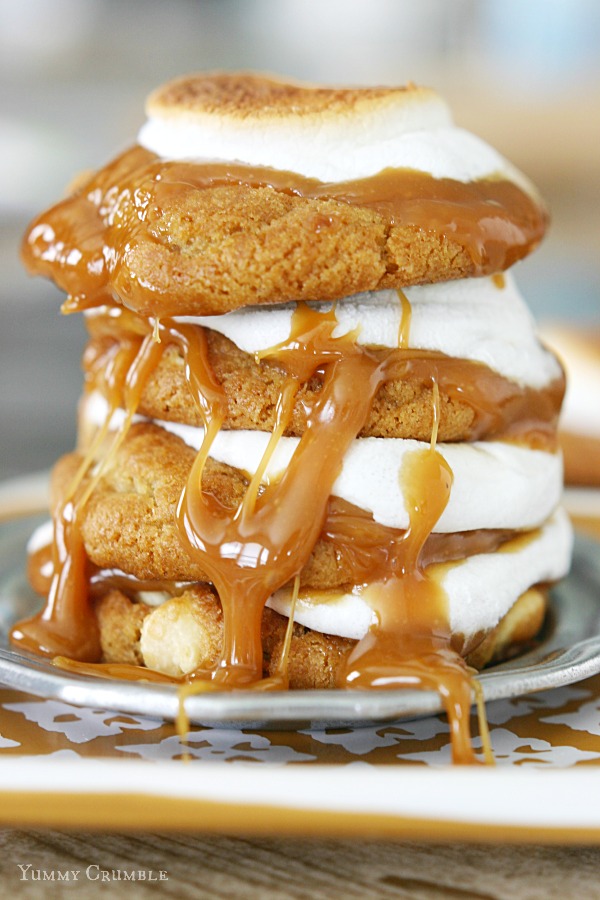 Caramel White Hot Chocolate Cookies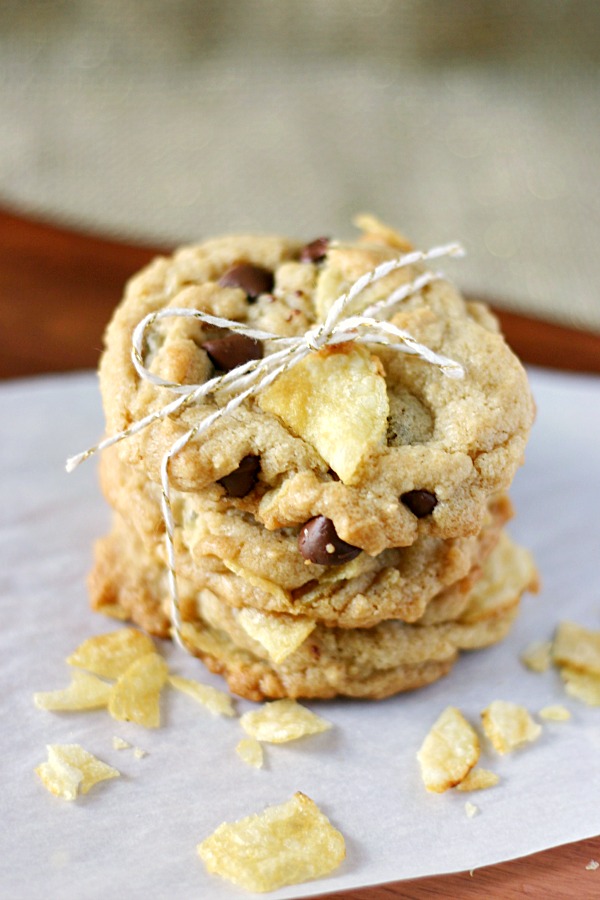 Vegan Chocolate Chip Potato Chip Cookies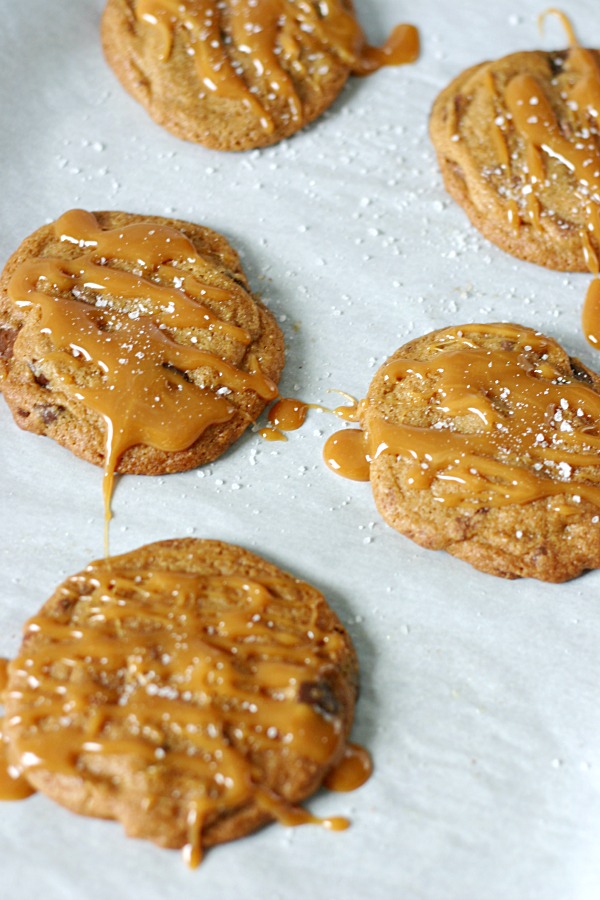 Caramel Triple Chocolate Chip Cookies