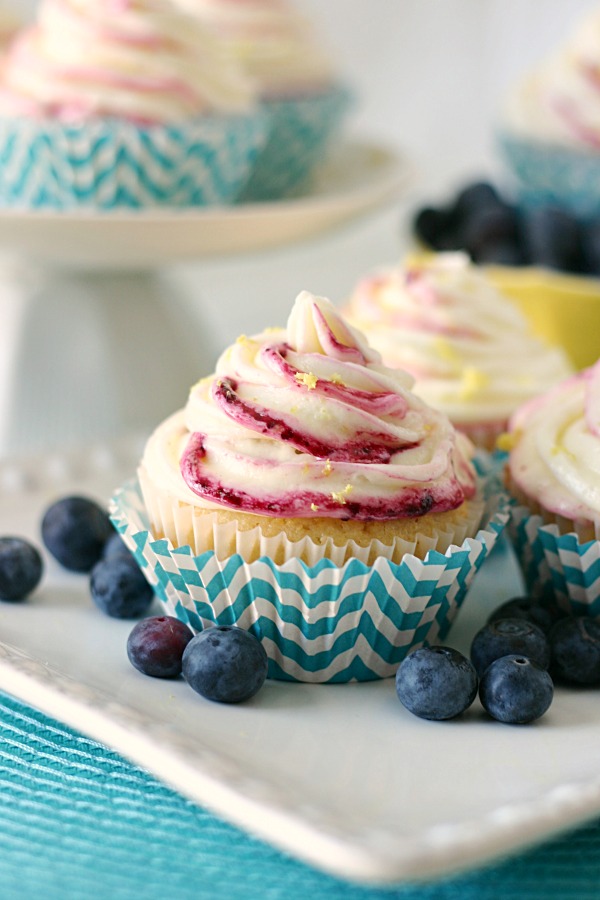 I'm a southern California girl.  I was born in Mission Viejo near Laguna Beach.  I left when I was about 12 and headed to the melting pot known as Florida.  I loved my little hometown.  From what I remember, it was fabulous.  I was barely a tween, but I had good memories.  In my profession I meet people from all over the world.  So whenever I come across a southern Californian, I'm excited and tell them I'm from little Mission Viejo.  Quite often, I get a little smirk or chuckle.   A little confused, I finally asked what was so funny.  Let's just say Mission Viejo is New Jersey and Laguna Beach is New York.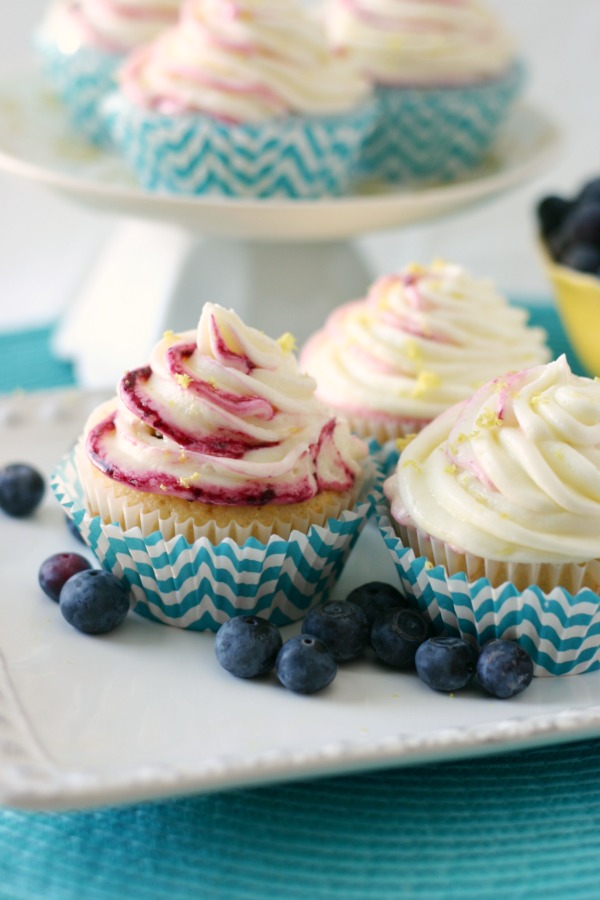 So although I was born in the west, my allegiance is to the east.  Specifically the south.  I love all things southern.  Sweet tea, corn bread, pies, fried chicken…I could go on and on.  And yes, I'm in Florida.  A state where so many argue that it's not part of the bible belt, so it's not really "southern".  I say whatever to those people!  If the state serves sweet tea in their restaurants, its in the bible belt!  So here are some Blueberry Cornbread Cupcakes to commemorate my love for the south.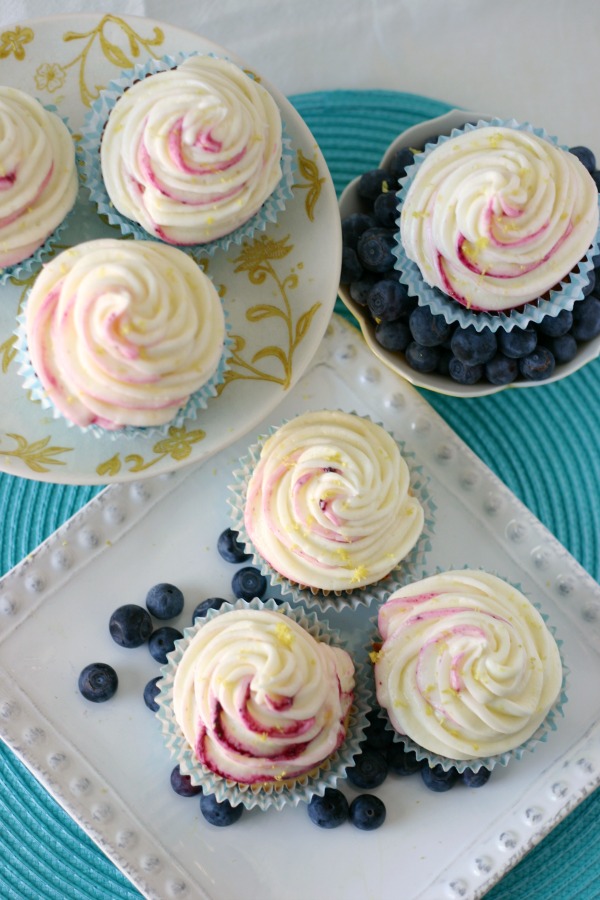 I adapted the recipe from Daily Dish Recipes.  I added sour cream and more sugar to make it more of a cake then a cornbread.  The result is a sweet, comforting, moist cupcake without the tell tale grit of cornbread.  You still get the flavor from the cornmeal, but a much lighter cupcake.  Inside is a blueberry filling made from fresh blueberries and the frosting is a super zingy, scrumptious lemon butter cream frosting.  The frosting came from The Kitchen Magpie.  This cupcake is killer and I'm so excited to share it with you!  Last week I made some Strawberry Cupcakes with Mascarpone Frosting and Basil Sugar, but I can honestly say these southern little beauties are my favorite so far.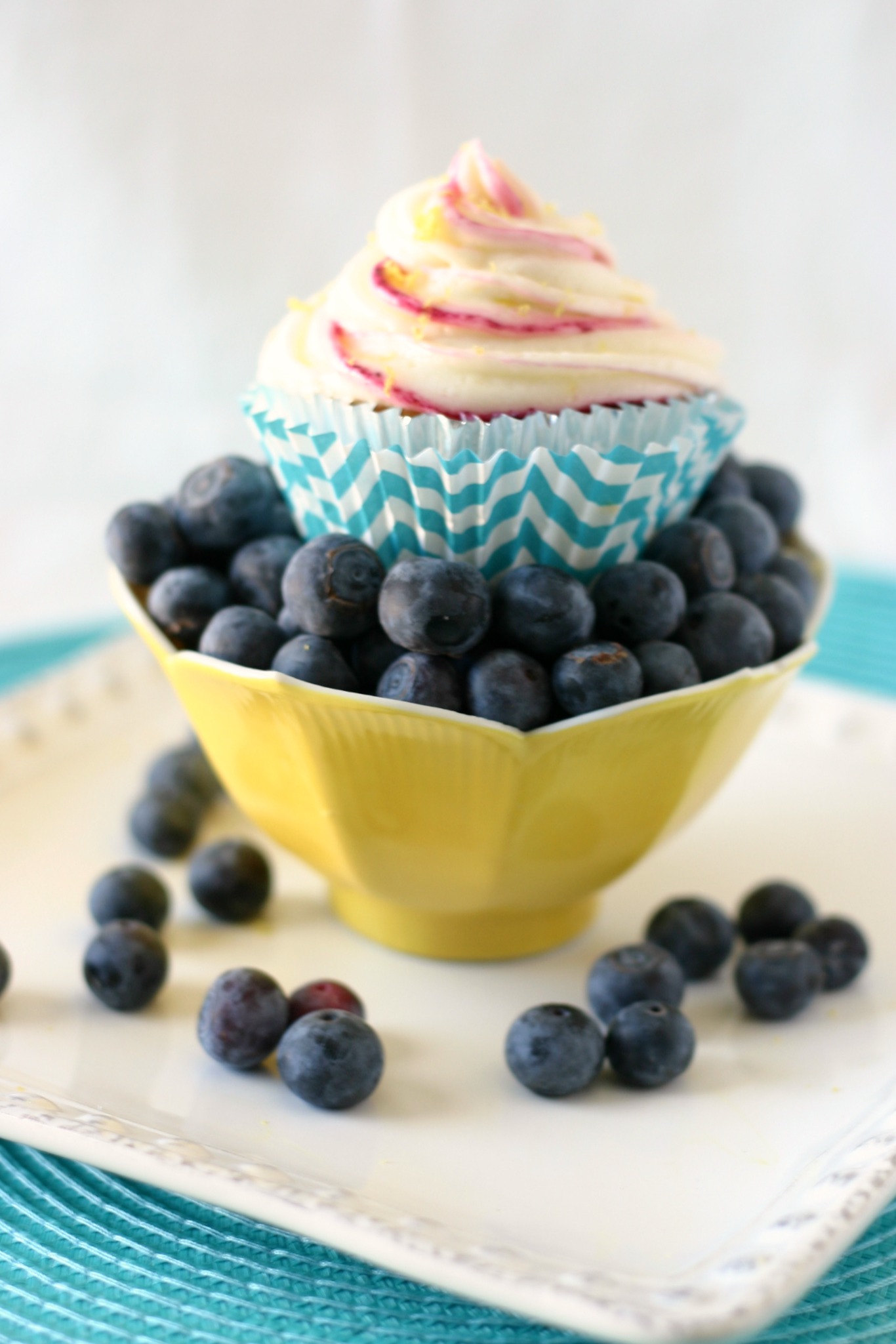 Blueberry Cornbread Cupcakes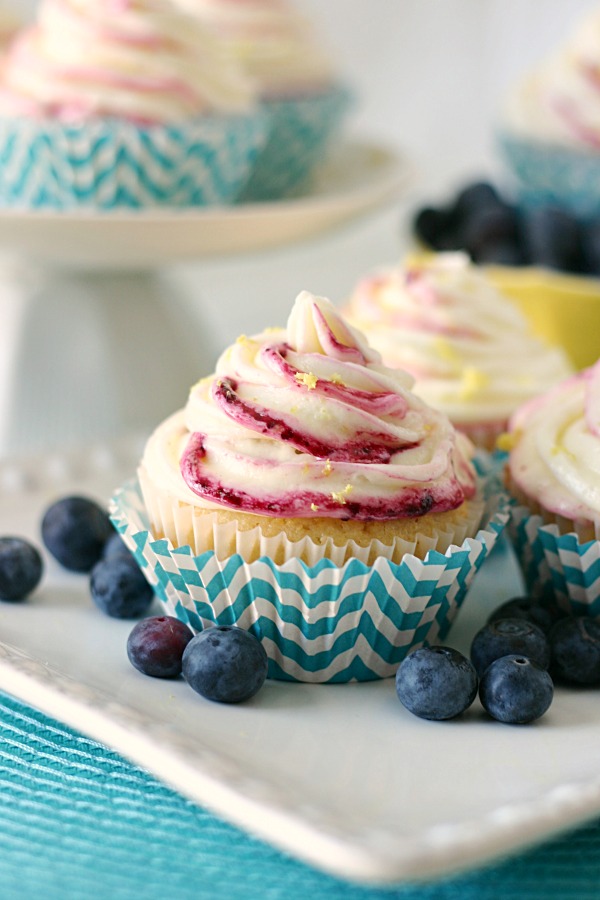 Ingredients
Cornbread Cupcakes

1 c. cornmeal
3 c. all-purpose flour
2 c. sugar
2 Tablespoons baking powder
1 teaspoon salt
⅔ cup vegetable oil
⅓ cup. melted butter
2 Tablespoons. honey
4 eggs, beaten
2½ cups whole milk
1/2 cup whole sour cream

Blueberry Filling

2 cups fresh or frozen blueberries
1 tsp fresh lemon juice
1 tsp cornstarch
1/2 cup sugar

Lemon Butter Cream Frosting

1 cup of salted butter
4 cups of powdered sugar
2 tbs lemon zest
3 tbs lemon juice
2 tsp cream
Instructions
Preheat oven to 350 degrees and prepare your cupcake pan with liners.
In a large mixing bowl, whisk together the cornmeal, flour, sugar, baking powder, and salt.
In another bowl mix the vegetable oil, melted butter, honey, beaten eggs, sour cream and milk, and stir just until combined.
Marry the dry with the moist until fully incorporated.
Pour the batter into the baking cups 2/3 full and bake in 350 degree oven for 25 minutes.
For the blueberry filling, over medium low heat simmer blueberries, lemon juice, cornstarch and sugar until thickened. Let cool before filling cupcakes.
For the lemon butter cream frosting, beat room temperature butter and add powdered sugar 1 cup at a time. Next mix in lemon juice and lemon zest. Add cream if you need to thin it out a little.
Once cupcakes have cooled, cut a small hole from the top of each cupcake and spoon cooled blueberry filling inside. Replace top of cupcake.
To add blueberry to the frosting, drop some of the liquid from the blueberry filling down the seam of the piping bag. Sprinkle lemon zest to the tops for added zing!
http://yummycrumble.com/blueberry-cornbread-cupcakes-lemon-buttercream/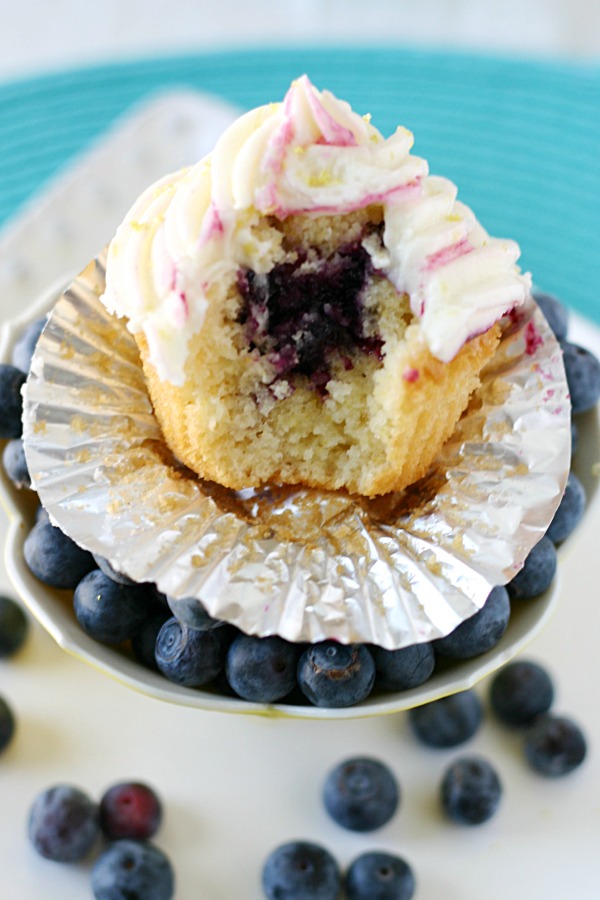 Some more berry goodies: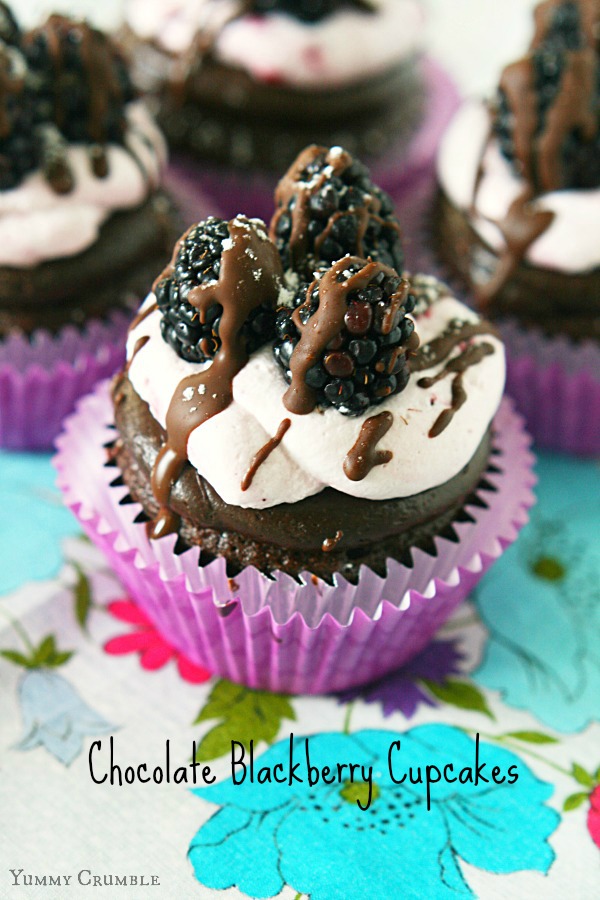 Chocolate Blackberry Cupcakes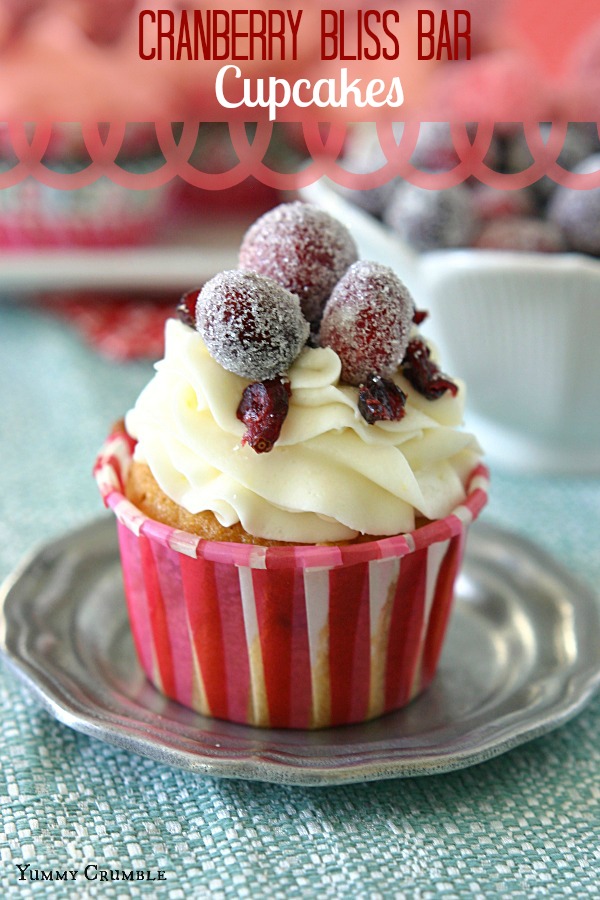 Cranberry Bliss Bar Cupcakes 
Blackberry Pie Bars