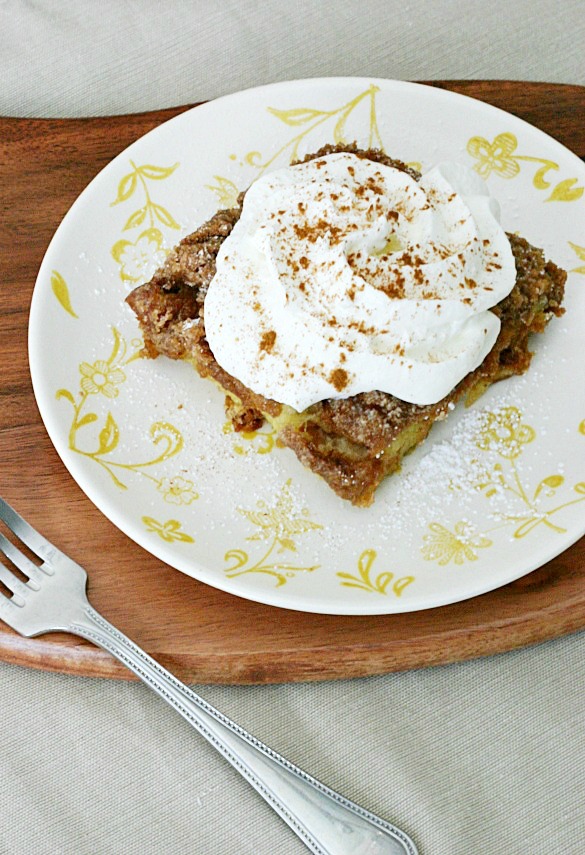 I don't know about you but at our house we try to start our Christmas morning early. That means mommy needs to get up pretty darn early to get breakfast and coffee going for the family. This year I slept in. How? By making breakfast the night before. Amazing. So easy. And stinking delicious.  I got the recipe for this Baked Cinnamon French Toast off Pinterest. Thank the Lord for Pinterest. The recipe calls for challah bread, which I used, but any bread will work. Next time I'm totally getting the challah with raisins.  The recipe is from Lovin' From The Oven.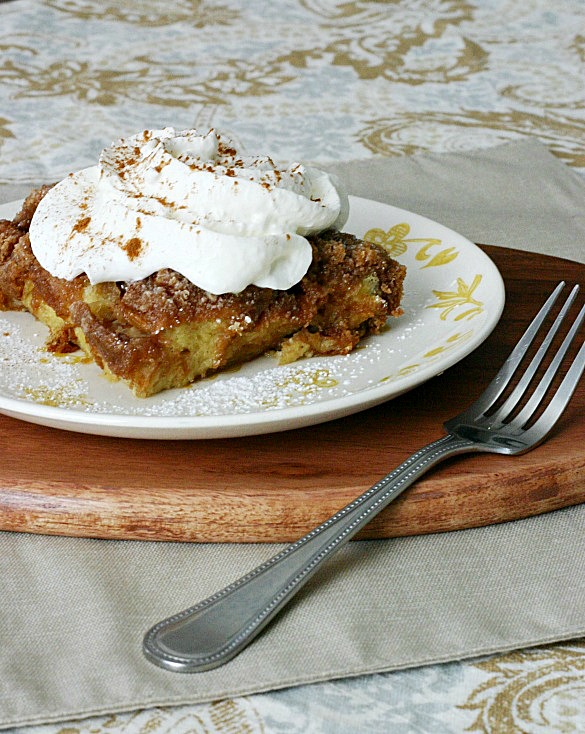 Baked Cinnamon French Toast
Ingredients
1 loaf of challah or crusty bread
8 whole eggs
2 cups milk
1/2 cup heavy whipping cream
3/4 cups sugar
2 tablespoons vanilla
1/2 cup all purpose flour
1/2 cup firmly packed brown sugar
1 teaspoon cinnamon
1/4 teaspoon salt
1 stick cold butter, cubed
Instructions
Grease a 9x13 glass pan or nonstick pan.
Tear the loaf of bread into bit size pieces and place in greased pan.
Mix together the eggs, milk, cream, sugar, and vanilla.
Pour over bread. Cover and refrigerate over night.
To make the streusel mix flour, brown sugar, cinnamon and salt. Use a fork to cut the butter into the flour sugar mixture until crumbly. Sprinkle over egg soaked bread right before baking.
Preheat oven to 350.
Bake for 45 minutes.
Serve with whipped cream and powdered sugar or maple syrup.
http://yummycrumble.com/baked-cinnamon-french-toast/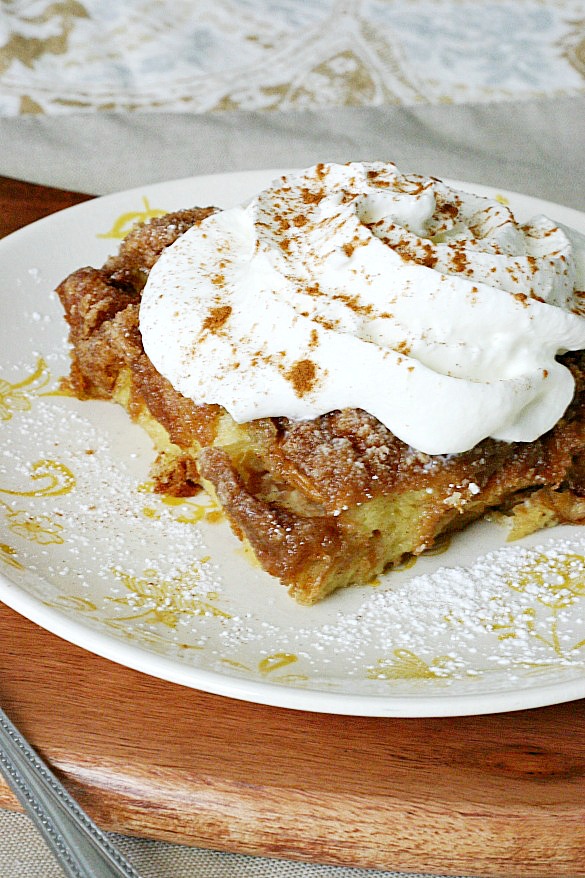 Christmas was a hit at our house. Oliver was super happy with his toys, Jovi was ecstatic about wrapping paper, my husband received lots of Star Wars goodies, and I got a really awesome food processor. I was in desperate need of a larger model. The one I currently was using only allowed for 3 cups at a time so I was always having to blend everything in batches. Not fun. And very messy. I'm so excited to try some new recipes and now that Florida will finally get some cold weather I really want to tackle some soups I've been eyeing Pinterest.  Or make massive amounts of cookie dough.   Cookie dough sounds good.