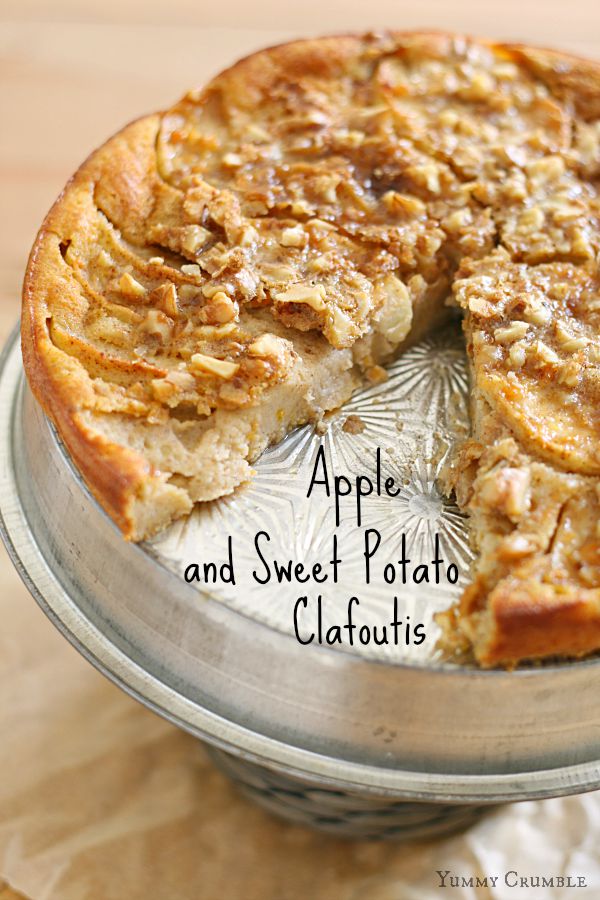 A yummy and moist Apple and Sweet Potato Clafoutis with all the flavors of your favorite holiday pies.  Full of beautiful spiced apples and sweet potato, its the perfect addition to your morning coffee.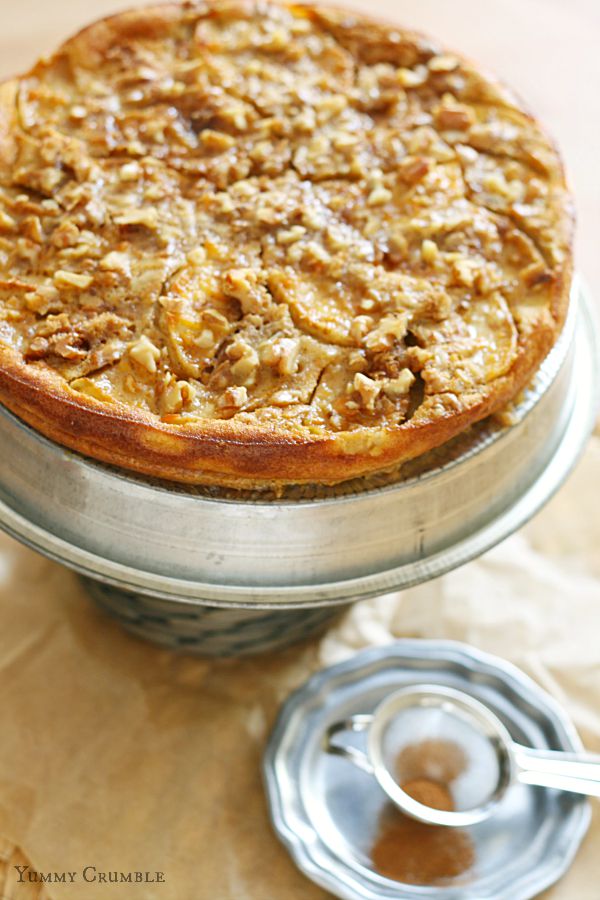 I'm freaking out right now guys.  Its only a couple days until October and I have not been able to get my hands on any canned pumpkin.  In the land of Dubai where the rose water is flowing and all the spices known to mankind reside, pumpkin puree is very difficult to come by.  Don't they realize that white girls NEED pumpkin?!  They have freaking durian fruit.  The fruit that smells like hot week old garbage.  But no pumpkin yet.  So I've been using sweet potato in place of pumpkin until I can find some.
Prior to moving to Dubai, I never heard of a clafoutis before.  Its a beautiful and delicate French pastry with a flan-like batter.  Its typically baked with plumbs or cherries, but the batter is so basic you can use any fruit or combinations of flavors you like.  I love desserts that can be a blank canvas!  Since Fall is here, I went with sweet potatoes and cinnamon apples to create the most perfect Apple and Sweet Potato Clafoutis.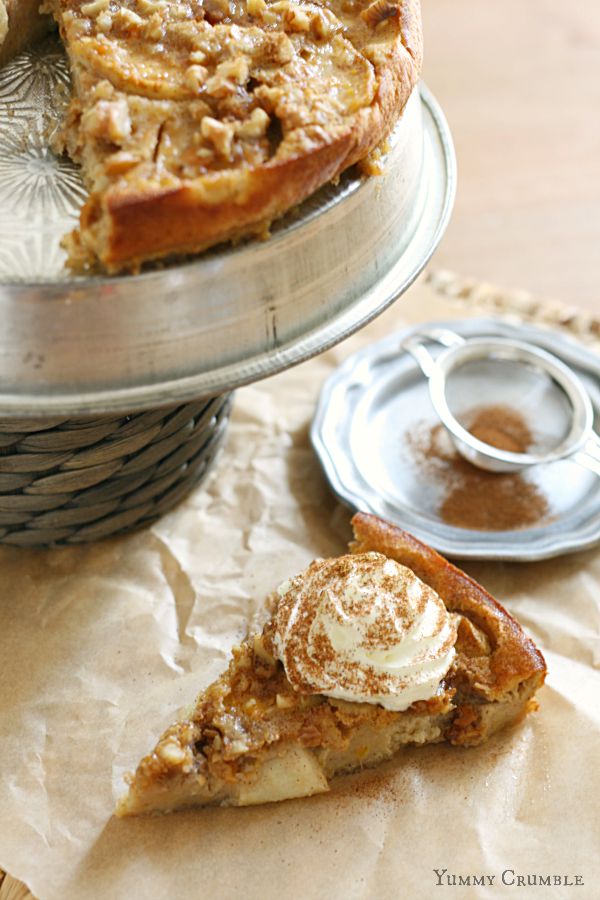 Apple and Sweet Potato Clafoutis
Ingredients
3 large eggs
½ cup granulated sugar
2 tablespoons melted butter
1 cup half and half
¼ cup sweet potato puree
3 tablespoons all-purpose flour
½ tsp cinnamon
¼ tsp nutmeg
¾ teaspoon salt
1 apple peeled and sliced into ¼ inch wedges
¼ cup chopped nuts
Instructions
Preheat your oven to 325 F and spray a 9 inch round cake pan with baking spray.
In a large bowl, whisk together the eggs, sugar, butter, half and half, and sweet potato puree until smooth.
Add the flour, cinnamon, nutmeg, and salt and whisk again until smooth.
Place the batter in the fridge for at least 30 minutes.
Take the apple slices and fan them into a pretty patter on the bottom of the baking dish. Lightly sprinkle with cinnamon and sugar.
Carefully and slowly pour the batter around the apples and sprinkle with the chopped nuts.
Bake for 35-40 minutes until golden and puffed up.
Sever hot or room temperature with whipped cream.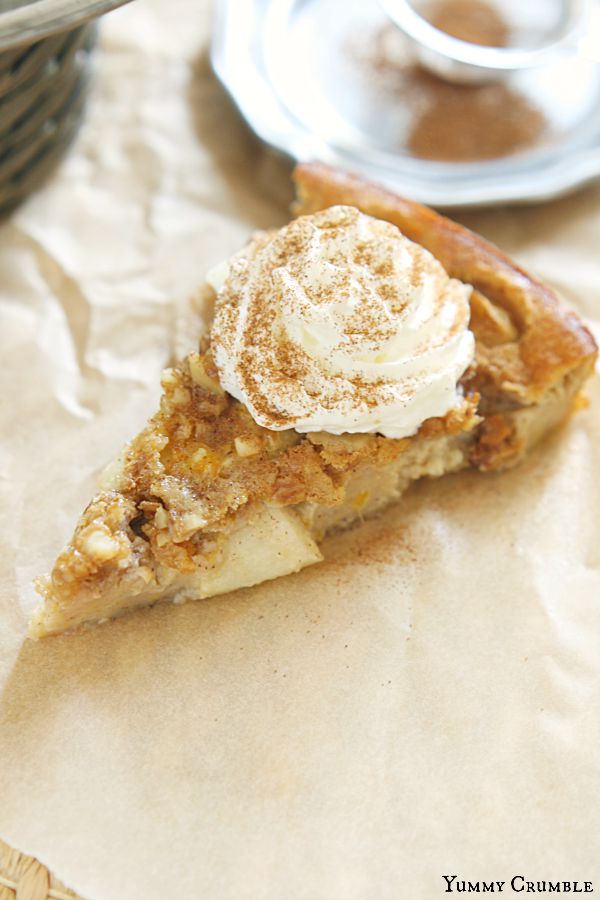 Adpated from  A Happy Food Dance.
Try these Fall lovelies: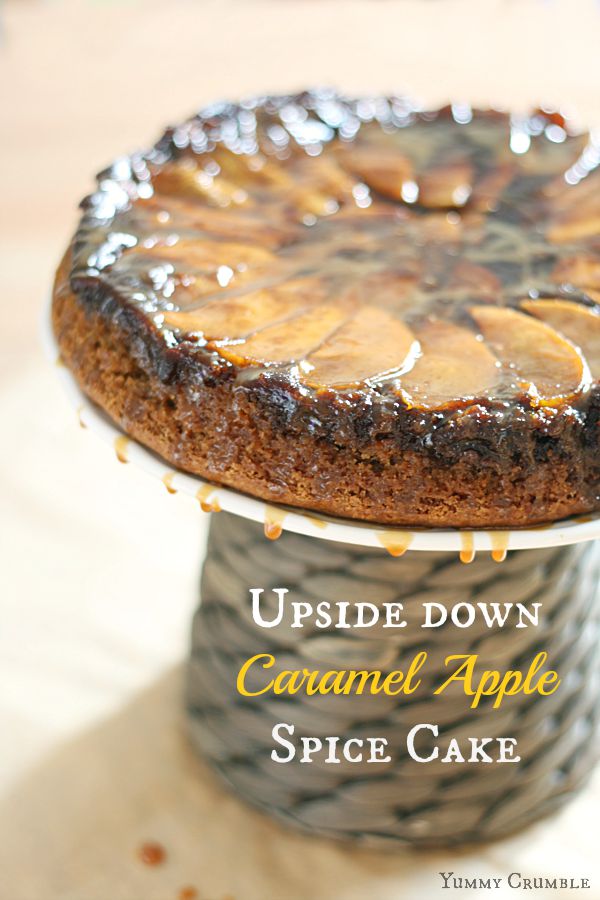 Upside Down Caramel Apple Spice Cake
Sweet Potato Pie Baklava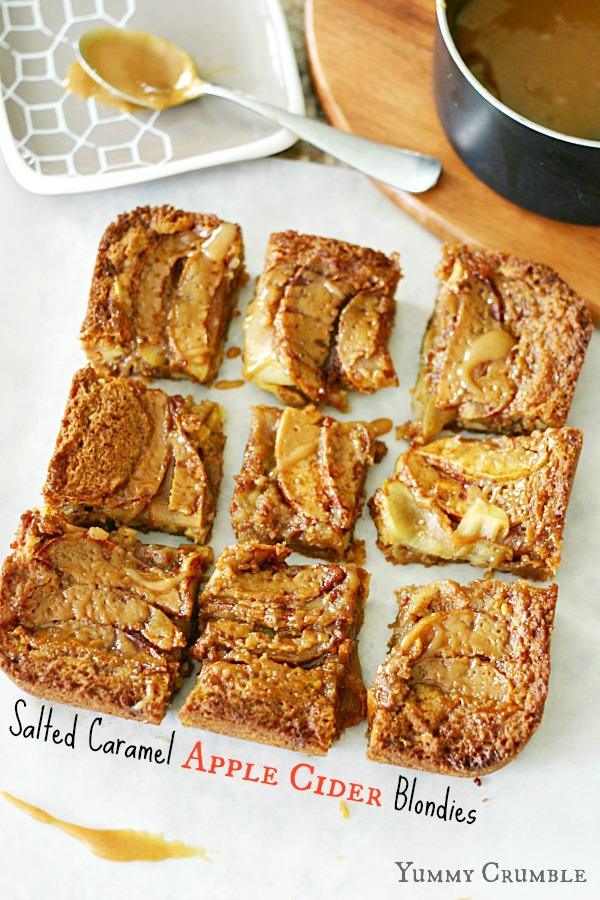 Salted Caramel Apple Cider Blondies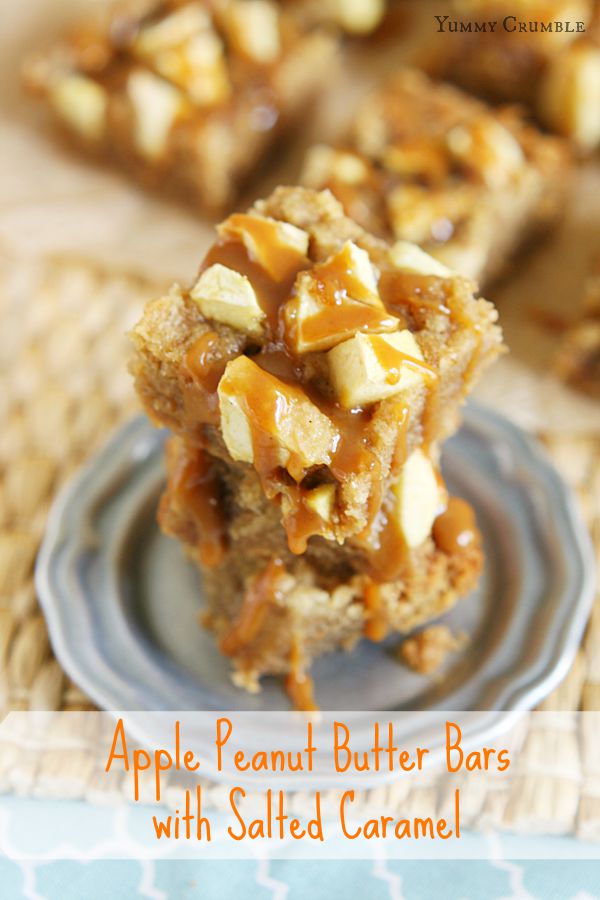 Apple Peanut Butter Bars with Salted Caramel